Acer is one of the first reputed brands to get into the Indian budget tablet war that is dominated by the likes of Micromax, iberry, and Zync to name a few. We have with us today the Acer Iconia B1. It has just arrived in our office and before bringing you the in-depth review; we thought we'd give you our first impressions of the device.
To start with, the Android 4.1 Jelly Bean-based Acer Iconia B1 has an MSRP of Rs. 8,299 but it is available for a street price of Rs. 7,999.
In terms of its specifications, the Acer Iconia B1 bears a 7-inch display with a 1,024x600 pixel resolution, a dual-core MediaTek processor (MTK 8317T) clocked at 1.2GHz, 512MB of RAM, as well as 8GB built-in storage expandable via a microSD card. The Iconia B1-A71 also has a 2,710mAh battery along with Wi-Fi 802.11 b/g/n, Bluetooth 4.0, and GPS.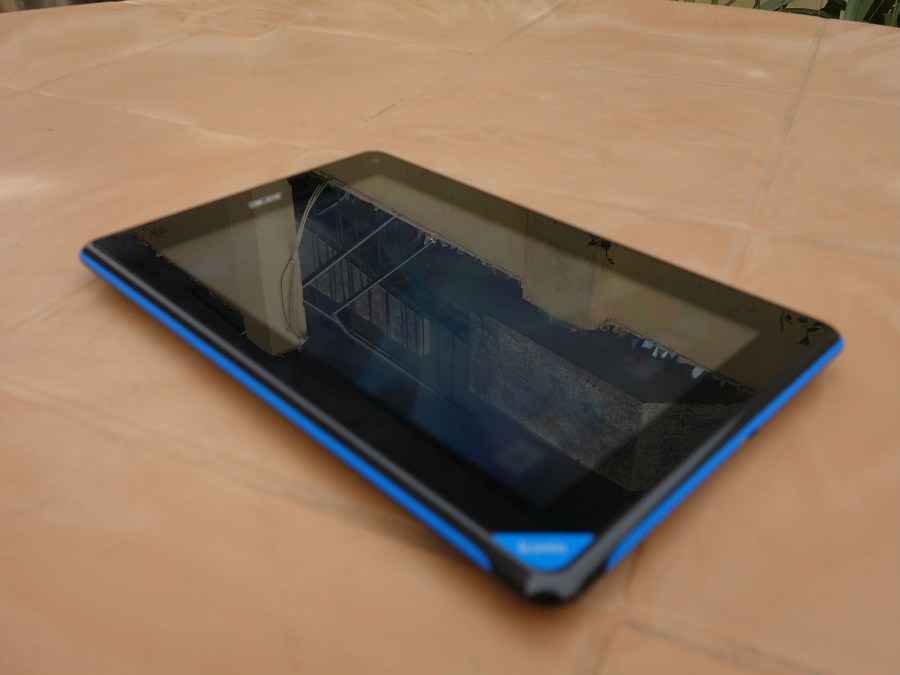 The first thing that you will notice when you pick up the Acer Iconia B1 tablet is that the build is cheap. It is very plasticky and tapping on the rear panel makes it feel hollow. The 7-inch display though bright feels washed out. We particularly noticed this while watching videos and reading some text. The response of the touchscreen however is very smooth. Something we are happy with.
Another thing that will grab your attention is that the Acer Iconia B1 is slightly skinned. The overall interface is stock Android, and the bottom dock that houses shortcuts can house six instead of the standard four. Also, and this got a little frustrating, is that the screen orientation lock has been moved from Settings to the Drop Down Notifications. Even though this is convenient, it should still be visible in the settings. Bad move Acer.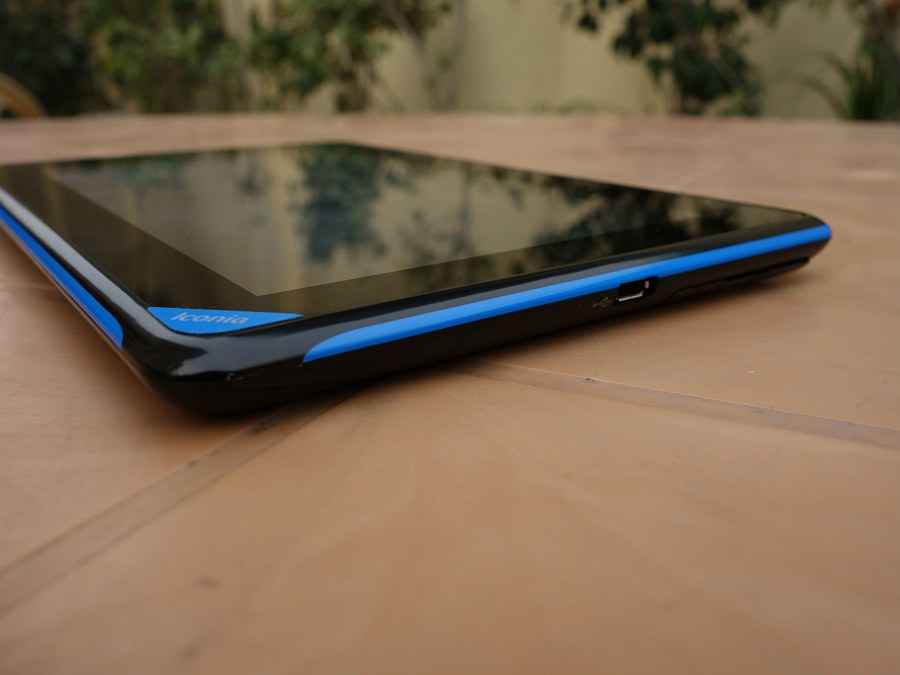 The loudspeaker performance from the Iconia B1 is nice and loud. Louder than what we heard from the CoreX2 3G tablet and that is a good thing.
One thing that we have noticed is that the tablet runs the smartphone version of Android 4.1 Jelly Bean. That isn't a bad thing as the OS is the same with slight change in the interface. Instead of the standard four apps that are housed at the bottom of the home screen, here we have access to six apps. You can of course edit these apps to choose the ones that you want, or you could add folders here as well.
In terms of its connectivity options, the Acer Iconia B1 has only the headphones jack up top. The right side houses the power button and the volume rocker. The bottom has the microUSB port, which is covered with a flap. There's only a front facing camera on the Iconia B1. It compromises on a rear-facing camera.
Check back soon for an in-depth review of the Acer Iconia B1.