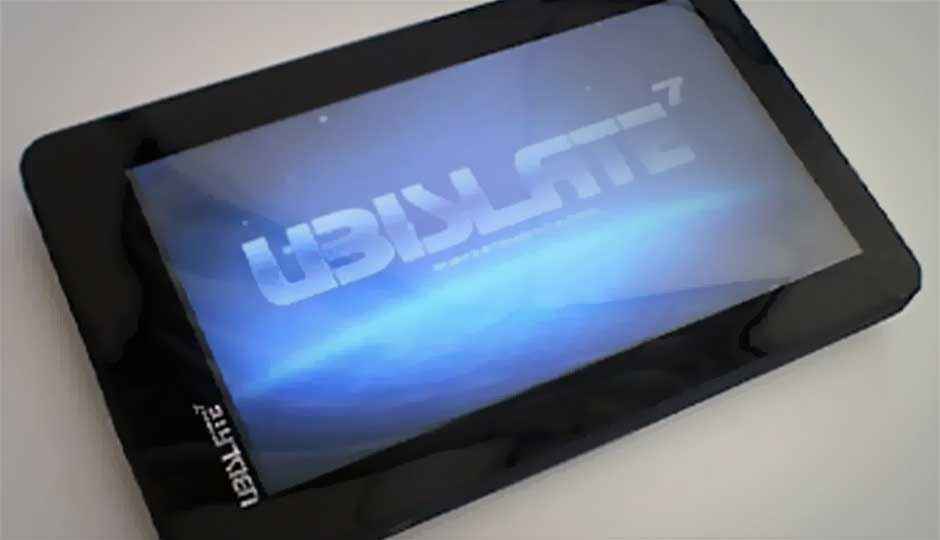 DataWind, the company spearheading the Aakash tablet project, has blamed break up of its relationship with Hyderabad-based vendor Quad Electronics for the delay in shipping of the Aakash tablets. The Canadian company has also slammed its erstwhile assembly partner over the media reports about Datawind being served a legal notice for non-payment of dues.
"Datawind's team internally developed Aakash and subcontracted the assembly of Aakash Tablet to Quad Electronics based on its own design. Therefore, the Intellectual Property Rights of the Tablet belong to Datawind. Quad signed a non-disclosure agreement and a manufacturing services agreement confirming this," DataWind said in a statement.
DataWind also accuses Quad Electronics of breaching its intellectual property, saying the Quad Electronics circumvented their relationship with IIT-Rajasthan, signed a direct MoU with them and then sold off their inventory in the open market. Datawind said it has partnered with new vendors to assemble the tablet since then.
On the allegations of non-payment of dues, DataWind says Quad Electronics has been paid for all the units delivered to DataWind except for the 600 units that remain unpaid by IIT-Rajasthan. About accusations of not being able to work with the government, DataWind states the company has full confidence of the government and is readying the second generation of the Aakash, Aakash II. DataWind also points out the Kapil Sibal's statement in the Parliament that DataWind will be supplying 100,000 Aakash II tablets through IIT Bombay to the government.
DataWind also acknowledged concerns about its tardy customer response, saying that the company's toll-free number receives almost 40,000 calls per day, causing a logjam and disconnection of calls. "Any person that has made a deposit, is responded to within 48 hours of receipt of payment, and is provided a specific e-mail address and specific phone number to call for queries – instead of the toll-free number," DataWind adds.
DataWind's clarification comes in the wake of the LiveMint report that said that DataWind-Quad Electronics rift was causing delay in the shipping of the Aakash tablets.
Also read,