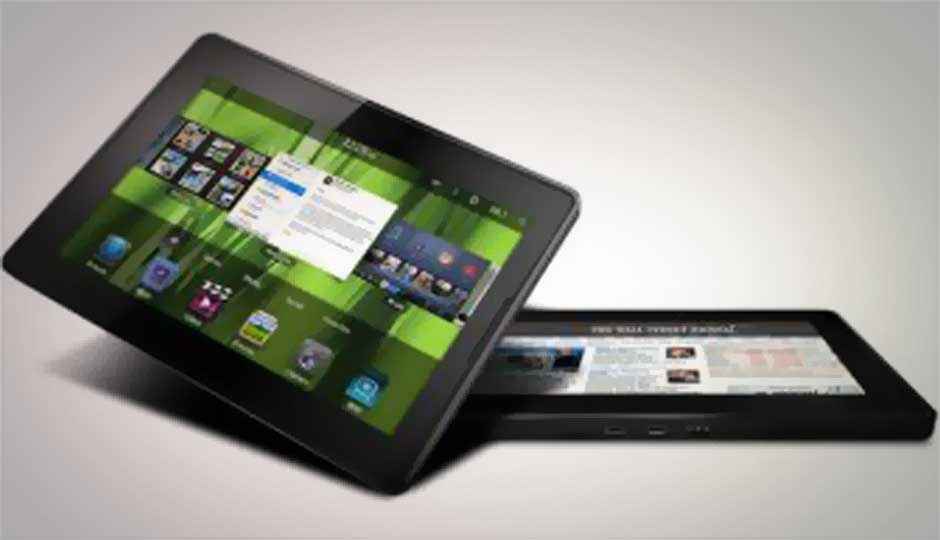 BlackBerry just got done announcing their Hail-Mary devices, the Z10 and the Q10, many would wonder what comes next, if anything at all. Well, rumours are rife that the two handsets aren't the only ammunition in the BlackBerry armoury. Word is that the Canadian firm is also readying a tablet with the new OS.
We're getting word that the PlayBook might not be a dead end product after all. It seems like BlackBerry might be planning to release a "PlayBook 2" sometime later this year, but instead of upgrading the current 7-inch model, BB might choose to go with a 10-inch version of the slate. Given that the 7-incher from BlackBerry did pretty decently with respect to sales figures, despite running OS7. BlackBerry is going to be shipping this rumoured tablet with OS 10, the latest and greatest it has to offer and from what we've seen, it is a pretty damn near OS.
A 10-incher would mean that BlackBerry would want to play in both fields of the tablet market, which would make sense since the PlayBook did do pretty well. OS 10 is currently still infantile in its app ecosystem, but Blackberry has already promised to bring on board all key players very soon, if not already. However at the end of the day, fact remains the the BlackBerry 10-inch Playbook currently remains a rumour, at least till BB officially announces it or we get some substantial leaked images of a working model. Till then, we maintain our peace.