From being a luxury product, the tablet today has become a necessity. But not everyone can afford the likes of an iPad or an Asus Transformer Prime to fulfill their tablet needs. This has given birth to a plethora of tablets in the budget Android tablet category, further divided into those which offer Wi-Fi connectivity only, and those with 2G/3G connectivity in addition.
Even though budget Android tablets compromise on certain features to maintain their price point, they still have some interesting features to offer consumers such as a recent version of the Android OS, and some decent hardware under the hood, including the likes of a dual-core processor, and an IPS display.
Budget 3G Android tablets have access to the Internet and other mobile data via 2G/3G on the go, and though these tablets won't set the performance charts on fire, they do offer tremendous value for anyone looking to buy an affordable tablet with 3G connectivity along with voice calling as a bonus (in some cases). It may look silly if you use a 7 or 10-inch device in public to make calls and we recommend you use a headset to avoid that.
Here we list for you five of the best 3G Android tablets available in a budget of Rs.15,000: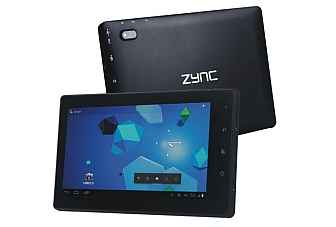 Price: Rs. 8,990
Read Zync Z999 Plus review
The Zync Z999 Plus is a significant improvement over its predecessor and stands tall among the competition. It addition of Bluetooth and inbuilt 3G along with the ability to make calls add to the feature set of the device but the display could be better. If you want to go below Rs. 10,000 then you can take a look at this device. The tablet has a 1.5GHz processor but a mere 512MB of RAM, which shows when multitasking. But if you are looking for a your first budget tablet, the Zync Z999 Plus can be that device as its overall performance is good and gives users a taste of Android 4.0 ICS.
iBerry Auxus AX03G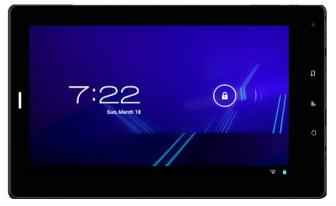 Price: 10,910
Read iBerry Auxus AX03G vs. Zync Z999 Plus comparison
The Auxus AX03G is an upgrade from the AX02. The AX02 was a really good device and the Auxus AX03G improves on its predecessor in a few ways. The 1GHz processor and 1GB of RAM is good to run all the apps from the Google Play store. The 7-inch display has a resolution of 480 x 800 pixels, which is standard. The tablet is quite good to browse the web and the 4,000mAh battery can last for quite some time. If you have used the AX02, you will feel right at home with this device.
HCL MeTab Y2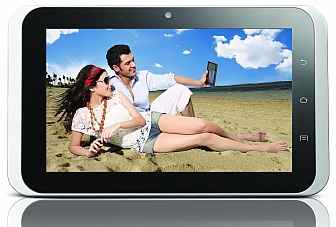 Price: Rs. 14,423
Read HCL MeTab Y2 review
The HCL Me Tab Y2 has one of the best displays in its price bracket, and offers solid performance. On the downside, it compromises on the Google Play store, which is a big deal breaker. If you are one who is interested in loading your devices with the latest apps, we suggest you look elsewhere. But the Y2 has a really good 7-inch IPS display with 1024 x 600 resolution, 1GHz processor and 1GB RAM making it a really good device to watch videos on the go. The absence of the Play store may be a bummer, but those interested can side load the apps via an apk installer. It's a tedious process but present nonetheless. If a fantastic display and overall good multimedia performance is what you are looking for then you can definitely consider this device.
Mercury mTab Neo2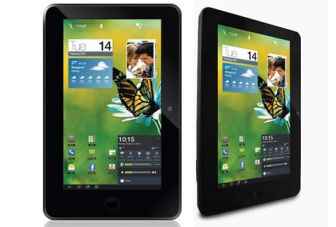 Price: Rs. 13,999
Read Mercury mTab Neo2 review
The Mercury mTab Neo2 is a well-built tablet that offers some good specifications under the hood, especially the dual core processor and a nice build. It also supports all the possible inputs but runs on an older generation OS, Android 3.0 Honeycomb. The older OS may not appeal to some, but those that are looking for a tablet for basic use such as multimedia, reading books, browsing the web and making calls, can take a look at this device. Its overall performance is very smooth too. The absence of a volume rocker is missed but the addition of the SIM card slot makes the device capable of making calls as well as accessing data without a dongle sticking out of the device.
Zync Z1000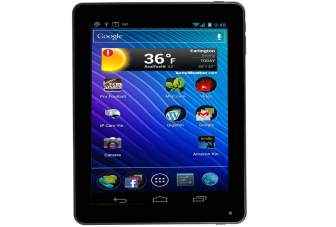 Price: Rs. 10,990
See Zync Z1000 video review
The Zync Z1000 is one of the premium tablets available in Zync's stable. It has a large 9.7-inch display that will appeal to those that are looking for a large screen device with the ability to make calls. The device is capable of working as a phone as well as accessing the Internet via the 3G capabilities of the SIM card. You also get access to the Google Play store giving you access to a plethora of apps. The display has a resolution of 1024 x 768, which is better than what the Micromax Funbook Pro has to offer and the overall experience of the device is quite good.