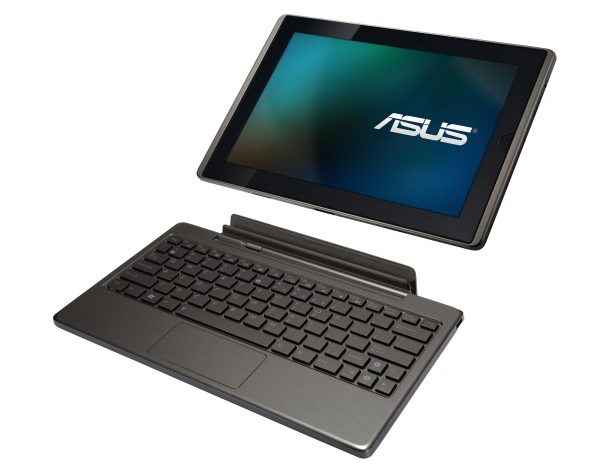 The Asus Eee Pad Transformer has quickly made a name for itself ever since it was released early this year, and has unofficially earned the title of the best-selling tablet other than the iPad, or, best selling Android tablet. We can't wait for it to hit India, and if reports are to be believed, the Honeycomb offering should arrive here by the end of July.
Featuring a 10.1-inch IPS display (1280x800 pixels) that compares with the iPad 2 and Galaxy Tab 10.1, as well as a dual-core Tegra 2 processor and 1GB RAM, the Asus Transformer is no slouch. It also comes with the optional accessory that gives the tablet its name – a full sized keyboard with a trackpad and battery pack – transforming it into a laptop/netbook.
Battery life is rated at roughly 8 hours, going up to 14 hours when attached to the keyboard dock. The Transformer also has a 5MP autofocus rear camera, without flash, capable of shooting 720p HD video. The tablet, unlike many others in the market, also comes with a full collection of ports, from a mini HDMI port to a microSD and SD card slot, to 2 USB 2.0 ports on the USB host for the keyboard dock.
[RELATED_ARTICLE]
The Taiwanese giant has captured the market by pricing the tablet exceptionally low, with a $399 price for the 16GB version, and $499 for the 32GB version. Asus is supposedly just breaking even at such prices, making its money off the $150 dock. For now, no Wi-Fi 3G versions have been released. Hopefully, when the Transformer arrives in India, Asus will maintain the sub-Rs. 20K price point.
In the meanwhile, Asus is apparently hard at work developing the Transformer 2 for an October release. It is said to be based on Android Ice Cream Sandwich (2.4 or 4.0), and the quad-core Nvidia Tegra 3 Kal-El processor. Asus has yet to release its Eee Pad Slider and MeMo tablets, which should arrive before the Transformer 2.