Ever since Samsung left the Indian consumer high and dry by not launching the Galaxy Nexus in the market, many of us wondered if this would turn into a tradition for all future Nexus devices. Google and Asus have now announced they will be launching the Nexus 7 tablet in the Indian market by June 2013.
While Asus has been launching a slew of products into the India market, they have held off on the Nexus 7 up until now because the slate is a collaborative effort of both Google and Asus, so a mutually satisfactory approach might have taken some time to formulate. As Peter Chang, Regional Head – South Asia and Country Manager, System Business Group, Asus India put it, "It is a new product for both Google as well as Asus, so we need to have full co-operation for that. Our product will be Nexus 7 for the Indian market and it will be launched within first half of this year," when speaking to The Hindu at the MeMO Pad ME172V launch event.
The Google Nexus 7 launched last year amidst a lot of excitement for having some incredibly powerful hardware for the price tag it came with. A quad-core Nvidia Tegra 3 1.3GHz processor coupled with 1GB of RAM powers the tablet and its 7-inch IPS 1280x800 pixel panel. These specs make it one of the most sought out 7-inch tablets in the market.
Currently, the Nexus 7 can be had from online retailers or physical stores who get their shipment imported for about Rs. 19,990 (Asus had even launched the first-gen Nexus 7 officially via Croma, before pulling it off shelves shortly after), but we're told that when the Nexus 7 officially launches, it will do so at a lower price point. As the entire lineup is expected, the Nexus 7 should be offered in the updated storage capacities of 16GB and 32GB, with the 32GB version hopefully also coming with the option of 3G connectivity. All of a sudden, June seems like years away!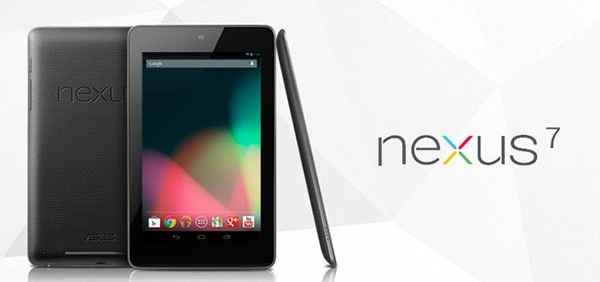 Source: The Hindu