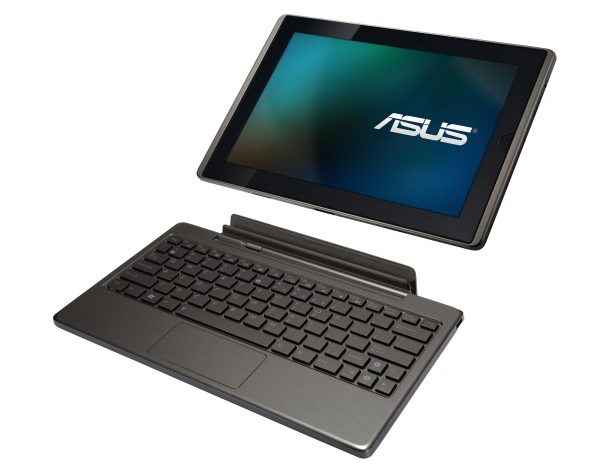 Following revised Motorola Xoom pricing, we're seeing lowered pricing online of the Asus Eee Pad Transformer in India, at Rs. 29,622 (as listed on Flipkart.com). According to Asus however, the price drop is not official, with the Transformer TF101 still bearing a Rs. 32,999 MRP.
[RELATED_ARTICLE]
It remains notable however that the Transformer and Xoom can now be procured at much the same price, and we are likely to see more competition in the top-end tablet segment. The new official prices of the Xoom start at Rs. 29,990, with the 3G version listed at Rs. 35,590.
To remind you, the Asus Eee Pad Transformer comes with a 10.1-inch IPS display, and the keyboard dock it is named after. The device is powered by the 1GHz dual-core Tegra 2 SoC processor and is equipped with 1GB of RAM. The Transformer has an 8-hour long battery back up. Check out other specs of the Eee Pad Transformer here.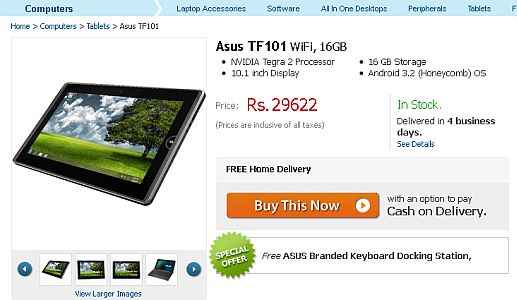 Also read,
Motorola India revises price of Motorola Xoom; new range starts at Rs. 29,990
Asus Transformer coming to India in July, Transformer 2 due out in October
Asus Eee Pad Transformer launched in India at Rs. 32,999, with laptop dock