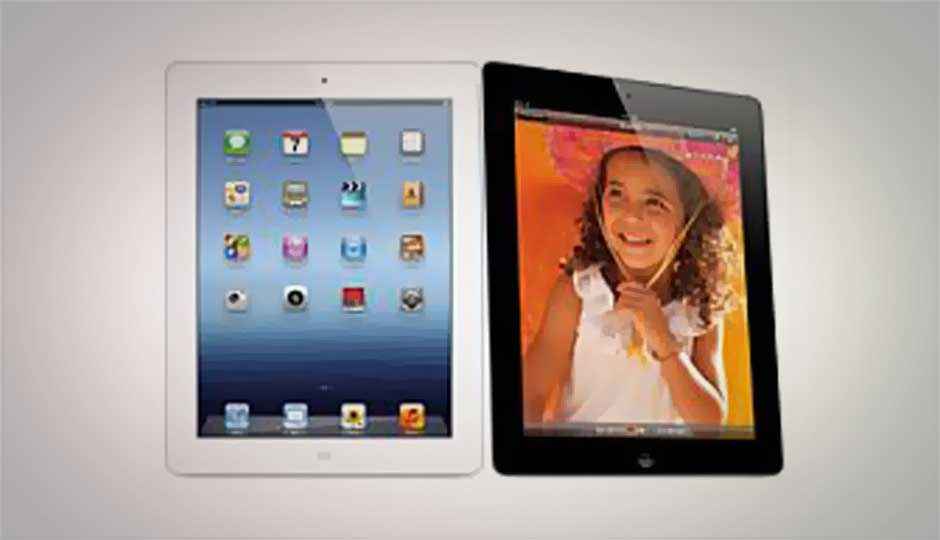 Apple on Wednesday unveiled a new iPad complete with a
Retina Display
, quad-core GPU, 4G LTE, and an improved camera.
The updated iPad will hit stores on March 16.
Apple did not provide a specific name for its new tablet, calling it simply "iPad" instead of the rumored iPad 3 or iPad HD.
With 4G LTE, the new tablet will provide up to 73 Mbps download speeds, Apple said. Partners include Verizon and AT&T here in the U.S. and Rogers, Bell, and Telus abroad. Optional software can turn your tablet into a personal hotspot for up to five devices.
The iSight camera includes a 5-megapixel camera, advanced optics with an IR filter, autofocus and white balance, and face detection. It has the optic system included in the iPhone 4S and will support 1080p video recording.
The revamped tablet will also include a 2048-by-1536 display at 264 pixels per inch (ppi), which Apple said is the most ever in a mobile device.
When you turn on that new iPad you are going to see graphics text, icons sharper than you can imagine, they're just beautiful, Apple's Phil Schiller said during a press event in San Francisco.
The updated iPad will also include voice dictation. You can type or just tap it, speak into your iPad, and it'll type what you have to say, Apple's Tim Cook said. It will support U.S., U.K., and Australian English, French, German and Japanese voice dictation. The dictation feature is not the Siri app featured on the iPhone 4S, though Apple added support for Japanese to Siri today.
Apple promised 10 hours of battery life on the new iPad; 9 hours on 4G - the same it promised for 3G.
The tablet comes in at 9.4mm and 1.4 pounds, and will be available in black and white. It's 9.5 inches high, 7.31 inches wide, and 0.37 inches deep.
It will be priced the same as its predecessor: 16GB, 32GB, 64GB at $499, $599, $699 for Wi-Fi. For 4G, it will be $629, $729, and $829, respectively.
The release of the new iPad comes just over a year after Apple released the iPad 2. That device - which was slimmer and faster than its predecessor - helped Apple sell 15.43 million iPads during the fourth quarter, a 111 percent increase from the year before. Copyright © 2010 Ziff Davis Publishing Holdings Inc.