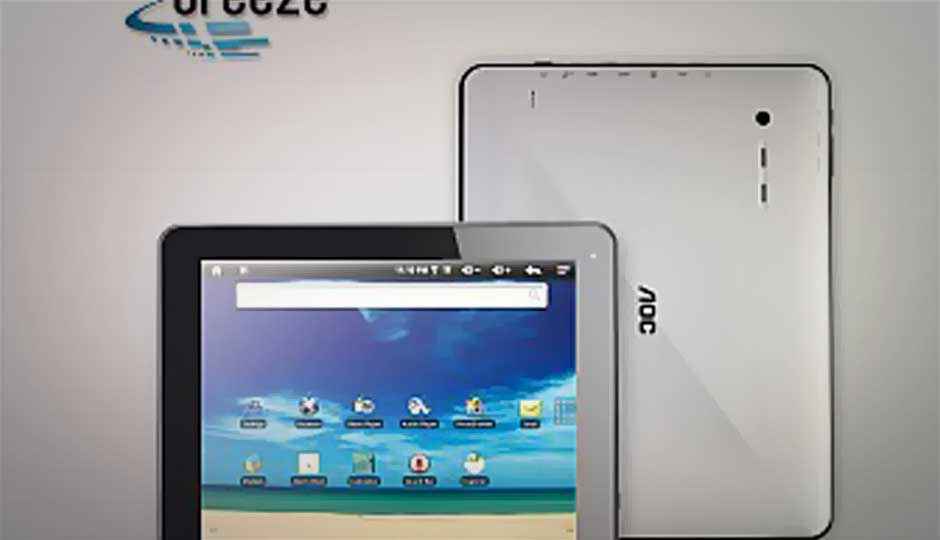 AOC, an established international brand for monitors and televisions based in Taiwan, today announced the launch of Breeze, a tablet for the Indian market. The tablet will come in two sizes, 7-inch and 9.7-inch, and will cost Rs. 7,990 and Rs. 12,990 respectively, as stated in their press release. The two tablets will run on Android 4.1.1 Jelly Bean.
The press release further states that the 9.7-inch tablet will be powered by a 1.5GHz processor backed by 1GB RAM, and with 16GB built-in storage that can be expanded up-to 32GB. The device will feature a micro-HDMI port, USB 2.0 port, a micro USB port, and a dual camera the specifications of which have not been mentioned.
It has not been mentioned whether these same specs (expect for the display) apply to the 7-inch version as well.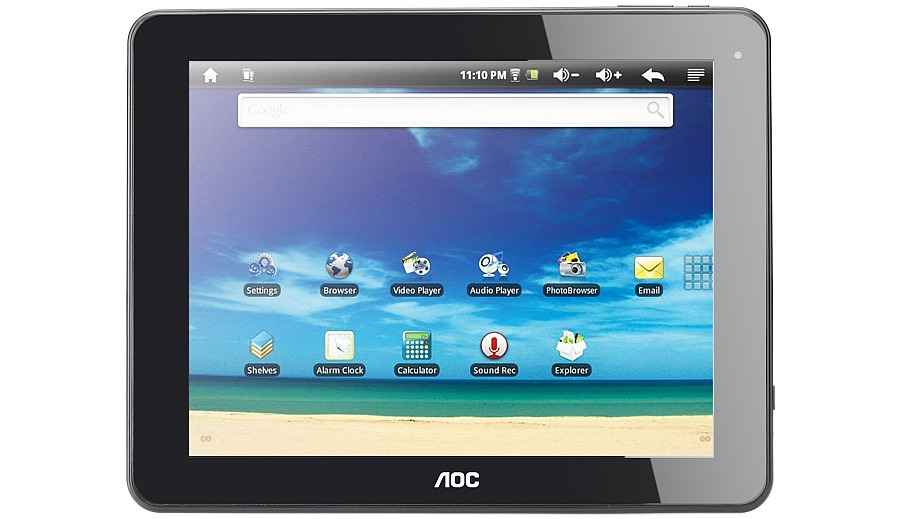 The 9.7-inch AOC Breeze tablet
The 9.7-inch and the 7-inch tablet will measure 8.8mm and 8mm, and weigh 670 grams and 330 grams respectively.
AOC intends to make its tablets available in all the major cities of the country by the end of April.