Digiflip Pro offers a range of tablets powered by Intel Atom processors that offer a wide range of functionality at affordable prices. Today we are going to take a quick look at the three variants of the Digiflip Pro tablet that are available in the market. There are three screen size options available in Digiflip Pro tablets, 7-inches, 8-inches and 8.9-inches which will meet the needs of a wide range of customers.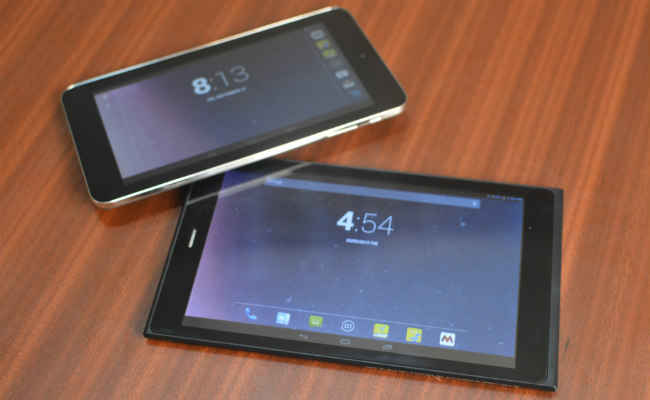 All three tablets are powered by Intel Atom processors and offer good performance. All three variants of Digiflip Pro tablets support 3G connectivity while the 8-inch and 8.9-inch models even support 3G calling.
While these tablets target three different price segments, all of them use IPS screens for better color reproduction and good viewing angles. Digiflip Pro has kept the user interface very close to stock Android KitKat UI, making it easy for users to get used to it. The stock UI also helps ensure that the performance is not affected. Digiflip Pro has also restrained themselves from adding heavy customizations and animations.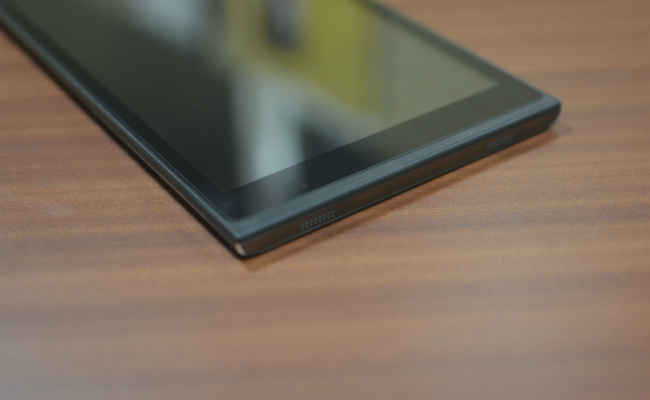 | | | | |
| --- | --- | --- | --- |
| | Digiflip Pro ET701 | Digiflip Pro XT811 | Digiflip Pro XT911 |
| Processor | 1.2 GHz Intel Atom 2520 | 2 GHz Intel Atom 2580 | 2 GHz Intel Atom 2580 |
| RAM | 1GB | 2GB | 2GB |
| Storage | 8GB | 16GB | 16GB |
| microSD support | upto 32GB | upto 32GB | upto 32GB |
| Display | 7-inch | 8-inch | 8.9-inch |
| Resolution | 1024 x 600p | 1200 x 800p | 1920 x 1080p |
| WiFi | Yes | Yes | Yes |
| 3G connectivity | Via dongle | Via micro-SIM | Via micro-SIM |
| Rear camera | 2MP | 5MP | 5MP |
| Front camera | 0.3MP | 2MP | 2MP |
| OS | Android 4.4 Kitkat | Android 4.4 Kitkat | Android 4.4 Kitkat |
| Battery | 2800mAh | 4200mAh | 6500mAh |
| Price | Rs. 4,299 | Rs. 9,999 | Rs. 14,999 |
As you can see, the Digiflip Pro range of tablets are value for money devices whether you buy the ET701 or the 8.9-inch XT911 tablet. In addition to these, if you are okay without 3G connectivity, Wifi only models are also available for the 8-inch and 8.9-inch tablets.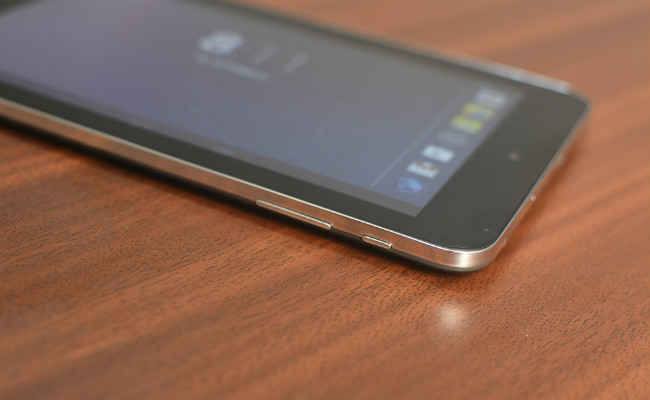 Digiflip Pro ET701
The ET701 is the most affordable of all the Digiflip Pro tablets, and with an Intel Processor inside and a 1024 x 600p 7-inch display, is quite productive as well. The small tablet is aimed at students and casual consumers who require a small or secondary tablet to consume media or just surf the web. The 7-inch tablet does not have a SIM card slot like its bigger variants but it can be used on the go as well with a 3G dongle. The 32GB microSD card support enable users to store large files like images and videos on the tablet itself. The best part about this entry-level Digiflip tablet is its core configuration. Like us, you will be hard pressed to find a tablet with such a capable processor paired with 1GB RAM in this price segment. The best thing is that no other tablet from any other manufacturer comes even close in terms of performance or its price point.
Digiflip Pro XT811
While every other tablet in the sub 10K segment either compromises on display quality, SIM capabilities or processing power, the Digiflip Pro XT811 is able to strike a balance between performance and design with its Intel powered performance and metal construction. The powerful Intel Atom 2580 processor used on this tablet is coupled with 2GB of RAM. The tablet comes with 16GB of internal storage, which always comes in handy if you want to download let's say a very large game. The XT811 features a sharp and vivid 8-inch IPS HD display with a 1200 x 800p resolution. Watching movies or YouTube videos on this tablet is a joy. The tablet also features a 5MP rear camera which takes good pictures and a 2MP front facing camera for all your video chat requirements.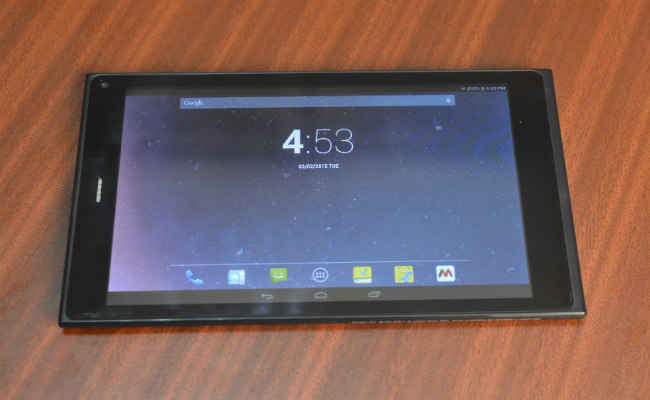 Digiflip Pro XT911
The top of the line XT911 tablet from Digiflip Pro is a balance of good performance and beautiful design. The tablet features brushed metal construction which not only looks good but adds to the durability quotient. The tablet features a 8.9-inch Full HD display with a resolution of 1920 x 1080p which is currently the best resolution you can get on a tablet at this price. Watching Full HD movies or playing high-res games on this display is recommended. The big display is complemented by side-facing stereo speaker on either side of the tablet which adds to the overall experience.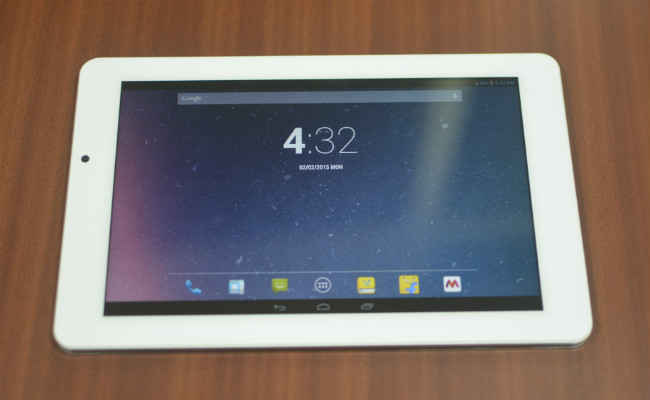 Like the XT811 variant, the XT911 also comes with 16GB of internal storage and support for 32GB microSD cards. The tablet also supports 3G connectivity via a micro-SIM card slot and voice calling is also supported. With a large 6500mAh battery onboard, the XT911 can be considered as the go to tablet if you are going on a trip and require a handy solution for all your media and productivity needs. And the Digiflip Pro XT911 costs much less than its closest competitors making it a better buy.
Other Popular Deals
Samsung A7 2016 Edition Golden

Rs. 18990 *

Buy Now

Apple iPad Mini 2 Tablet(7.9...

Rs. 21900

Buy Now

Apple iPad Mini 2 Tablet (7.9...

Rs. 21900

Buy Now
*Includes Cashback
​