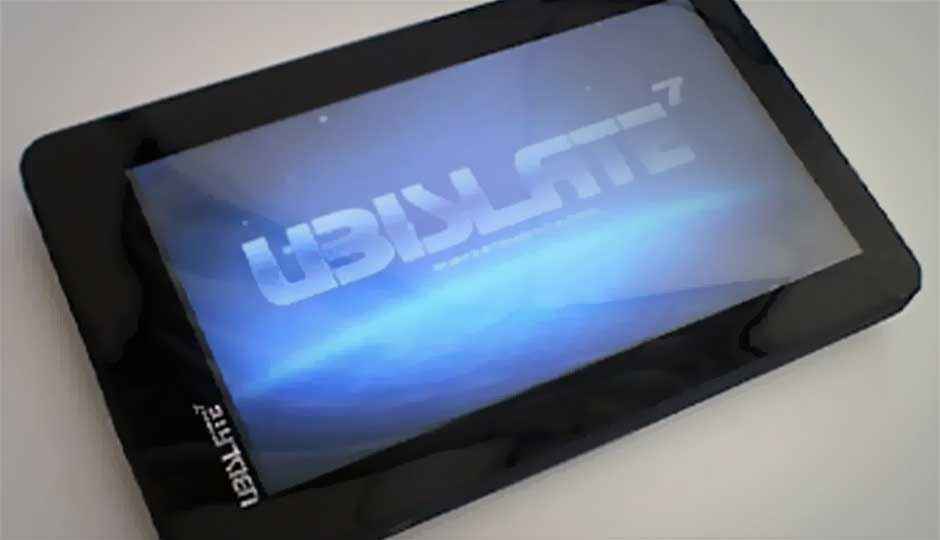 The government wants the Aakash tablet PC to be purely 'Made in India'. Addressing a seminar in Bangalore, HRD Minister Kapil Sibal revealed that the government is now planning to diversify the production base and indigenise the device. He further said that an eco-system will be created for the development of the Aakash tablet in the country.
Sibal also said that the IITs and ITI will be involved in the development of the Aakash tablet. As of now, IIT-Rajasthan has been spearheading the project. But very soon, IIT-Kanpur, Madras and Mumbai will join the project. Sibal believes the tablet will help boost the government's another ambitious project – the Unique Identification number (Aadhaar). "Aakash and Aadhaar can be used to resolve many of the issues. Apart from a law, we need an ecosystem to reduce the possibilities of corruption," said Sibal.
The government has already said that it will be needing an additional 22 crores of Aakash tablets and for this fresh tenders will be issued to multiple vendors. DataWind had recently urged the government to include 'Made in India' clause in the Aakash tablet project. It is believed that the involvement of public sector enterprise and indeginsation of will bring down the cost of the Aakash tablet. Sibal, during the seminar, pointed out that the current cost of the Aakash tablet is Rs. 2,276 for one lakh units. The price could come down to Rs. 1,500 if numbers increase to one million.
Performance was one of the major issues with the original Aakash tablet PC. Users had given very poor rating to the device, mainly because of its slow processor and poor battery back up. IIT-Rajasthan and DataWind, who were spearheading the Aakash tablet project, have already drawn flak from the government, which now aims to come up with improved Aakash 2 tablets by April this year.
Do you also think a 'Made in India' Aakash tablet will make any difference? Let us know in the comments section below:
Also read,