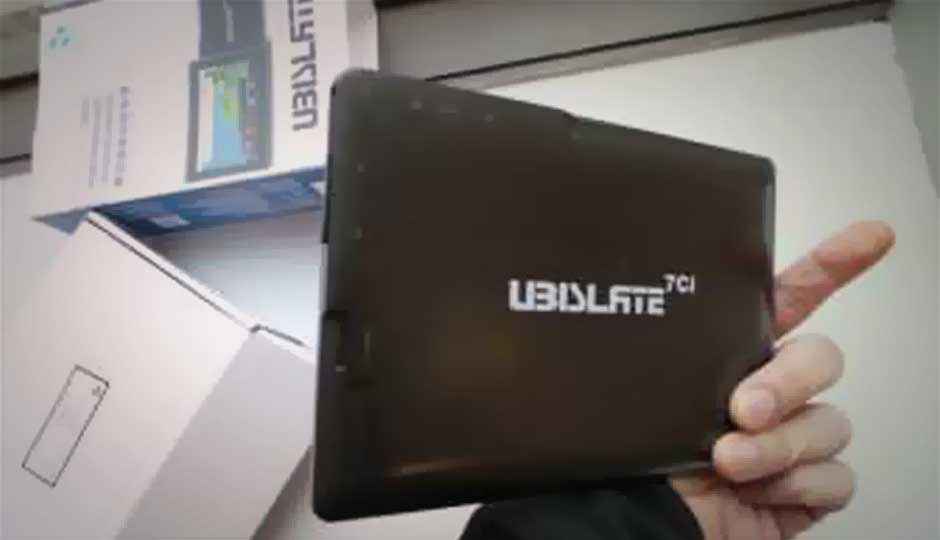 Students may have to wait longer to get their hands on the ultra low-cost Aakash 2. The Indian government in Lok Sabha on Wednesday said the first phase of the Aakash 2 tablet project focusses on 'testing and empowerment of teachers' and that there's no plans to provide the tablets to students from poor and rural areas.
In a written reply, Union Human Resource Development Minister MM Pallam Raju said, "Presently there is no proposal in this regard... In the first phase one lakh tablets are for the purpose of testing and teacher empowerment. They would not be distributed to students in the first phase."
The minister was asked whether the government had plans to distribute the Aakash 2 tablets to students, especially those belonging to the rural areas and weaker sections of the society, for free of cost. The minister further revealed some of the main features of the Aakash 2 tablet.
"The salient features of Aakash-2 tablet include seven inch multi-touch capacitive projective display with at least 800x480 resolution. It runs on Android 4.0 (ice-cream sandwich) operating system, powered by one GHz processor and HD video playback support," the Minister added. Also read, Hands on with the $20 Indian Android tablet
The Aakash 2, an advanced version of the original Aakash tablet, was formally launched by President Pranab Mukherjee occasion of National Education Day on November 11. The device was later showcased at the United Nations as well.
The government has been long claiming that the Aakash 2 will help bridge the digital divide in the country. To achieve this, the government has to give more focus on the rural and remote areas of the country. Moreover, keeping students out from the first lot of the Aakash 2 will certainly disappoint thousands of the Aakash enthusiasts, who have been waiting for the tablet for more than a year now. It's notable the government has not made it clear when the second lot of the tablet will be made available to the students.
Do you think the government has done right by keeping students out from the first lot of the Aakash 2 tablet? Let us know in the comments section below:
Source: TOI
Also read,
Hands on with the $20 Indian Android tablet
Aakash 2 well-received at the UN; can Indian govt deliver it to the public?
Aakash 2 being made in China a non-issue; so is the iPad