Western Digital (WD) has announced the availability of its My Passport Slim line of portable hard drives, which it claims is the first thin driver to offer up to 2 TB capacity, a metal enclosure, and 256-bit hardware-based encryption. The new hard drives come preloaded with WD SmartWare Pro data protection software, which allow users to back up their data to their My Passport Slim and keep an extra copy in their Dropbox account
The WD My Passport Slim hard drives are available 1TB and 2TB versions. The 1 TB hard drive measures 4.33 x 3.14 x 0.48-inches, while the 2TB measures 4.33 x 3.14 x 0.7-inches.
The My Passport Slim also incorporates the USB 3.0 connectivity.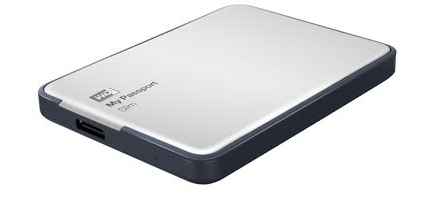 "WD's My Passport Slim is the ultimate storage device for today's mobile consumers," explained Subroto Das, Director – India & South Asia, WD, "Its contemporary metal exterior, increased file protection features and enhanced portability makes it a must have solution for safeguarding digital data."
The My Passport Slim 1 TB will be available for Rs. 6,999. The My Passport Slim 2TB will be available in India soon. All My Passport Slim drives come with a a 3-year limited on-site warranty.