Strontium, a well-established memory/storage company based out of Singapore, has launched a new range of USB flash drives: Key, Spin and Hulk.
Stylishly designed, these USB flash drives offer a data transfer rate of 480MB/sec, and are available in capacities ranging from 2GB to a whopping 128GB. All three USB flash driveWhere to buy

299

498

2149 series are compatible with Windows, Mac, and Linux operating systems. The flash drives are priced most affordably, and are available with 5 years limited warranty. Both Spin and Hulk feature inbuilt password protected access control.
Check out the prices and models below:
Key (available in black and white)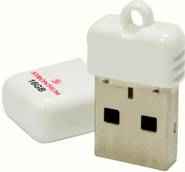 Key 2GB - Rs. 349
Key 4GB - Rs. 499
Spin (available in blue, black, red, and gold)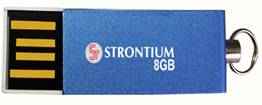 Spin 4GB - Rs. 549
Spin 8GB - Rs. 999
Spin 16GBWhere to buy

912 - Rs. 1,999

Hulk (silver)

Hulk 128GBWhere to buy

2549 - Rs. 19,999