PNY Technologies, designer and manufacturer of DRAM Memory and Flash Memory products, has launched the HP v240b/v240g miniature USB flash drive. PNY says its new flash drive features clean design as it mainly targets the business users.
PNY's new drives also come with a cap to protect the USB plug from dust and water. The company further says its rugged flash drives are also dustproof and waterproof. The cap has a keyhole to attach a lanyard, useful to attach it to your purse, keychain, belt, etc. The COB packaging helps achieve such a small dimensions of 7 mm x 16 mm x 31 mm and just 4.2 grams, thus giving it ultra-portability.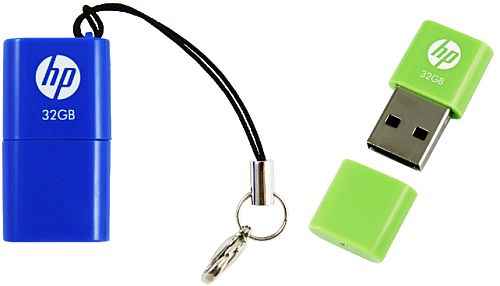 The drives feature USB 2.0 interface, read speeds up to 18 MB/s and write speeds up to 8 MB/s. The drives are compatible with Windows 2000, XP, Vista and 7; and Mac OS 10.3 and above. The HP v240b/v240g are available in 4GB, 8GB, 16GB, 32GB variants. Price: 4GB - Rs. 750; 8GB - Rs. 1,500; 16GB - Rs. 2,500; 32GB - Rs. 4,500
| | |
| --- | --- |
| Storage Capacities: | 2GB, 4GB, 8GB, 16GB and 32GB |
| Dimensions: | 7.0 mm (H) x 16 mm (W) x 31 mm (L) |
| Weight: | 4.2 g |
| Interface: | USB 2.0 |

Vote and Win!

Digit Icons of Trust 2011 Survey

Visit https://thinkdigit.com/trust to vote for your favorite tech brands in India.
Survey participation gives you a chance to win exciting gifts like wireless input devices, earphones and special edition Digit branded T-shirts.
As an appreciation of your valuable time and input, every participant will receive an assured gift in the form of Digit discount vouchers.
We encourage you to participate in multiple surveys to increase your chances of winning more goodie