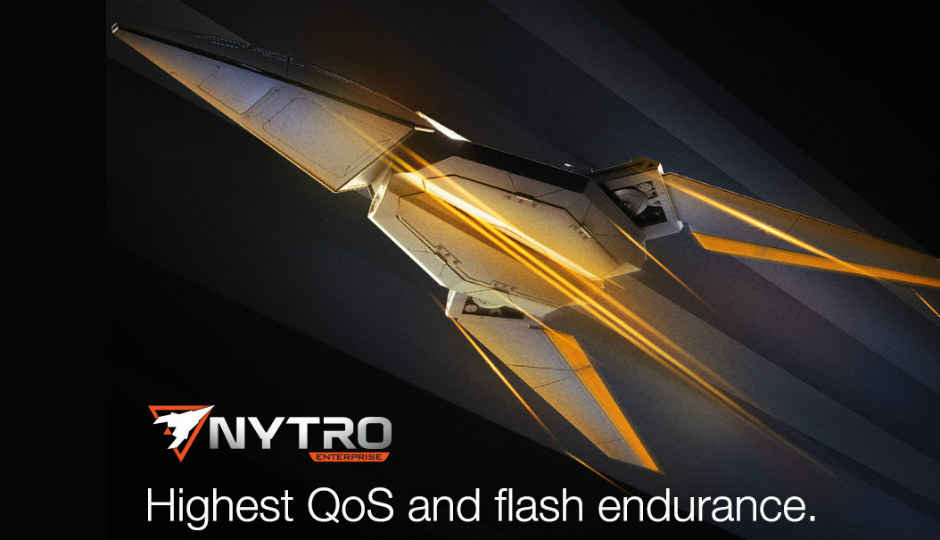 Seagate continues to receive exceptional industry recognition for its innovative work with NAND flash. The new Nytro 1000 SATA SSD series (which includes Nytro 1351 and Nytro 1551 SSDs) with DuraWrite technology was awarded "Best of Show" (in the Most Innovative Flash Memory Technology category) at Flash Memory Summit (FMS) 2018. The award serves to showcase true advances in the way flash memory is used in products to improve overall performance and endurance.
"Not all solid state disk (SSD) products are the same, as endurance, capacity optimization and performance can differentiate solutions in the marketplace," said Jay Kramer, Chairman of the Awards Program and President of Network Storage Advisors Inc. "We are proud to recognize the Seagate Nytro SATA SSD, with DuraWrite technology that can reduce storage requirements by up to 50 percent and accelerate performance up to 3.5 times faster — while leveraging customers' existing investments in SATA storage architecture for attractive cost justification."
The road that Seagate traveled to reach this key milestone was defined by the need to address a known NAND flash issue. That is, NAND is very sensitive to the total amount of data written to it. The more data is written to it, the shorter the service life of the flash becomes. DuraWrite technology goes a long way to extend that service life by employing intelligent lossless compression techniques.
"By using the white space or otherwise redundant information inherent in most data, it turns out that only 50 percent of the actual data will need to be written to the flash with DuraWrite technology," says Yev Koup, enterprise SSD product marketing manager at Seagate. "This translates into increased dynamic over-provisioning and reduced write amplification, resulting in a significant performance boost."
Seagate at FMS 2018DuraWrite technology is what enterprise customers, who have an endless need for high-capacity and higher performance, have been waiting for to tackle business-critical applications smoothly and efficiently over time. As awards chairman Jay Kramer added, "We are proud to recognize … the innovation of DuraWrite technology which accelerates reads and writes, enables higher levels of endurance and requires lower power, less cooling and longer life for a total cost of ownership (TCO) advantage."
Furthermore, the Nytro 1000 series leverages the grade of data compressibility found in most enterprise, financial or database applications faster than other enterprise SATA SSD solutions. Even in applications where compression is used within the database to put emphasis on the economy of space, a 10-20 percent compression ratio is still possible due to the compressibility of metadata structure around compressed data.
It seems that Seagate's DuraWrite technology is now leading the way in helping to increase the endurance and performance of NAND flash. And with the latest Nytro 1000 SATA SSDs also set to be deployed by data center managers, the cost-effectiveness of this overall solution couldn't be more apparent or timely.
[Sponsored Post]
​