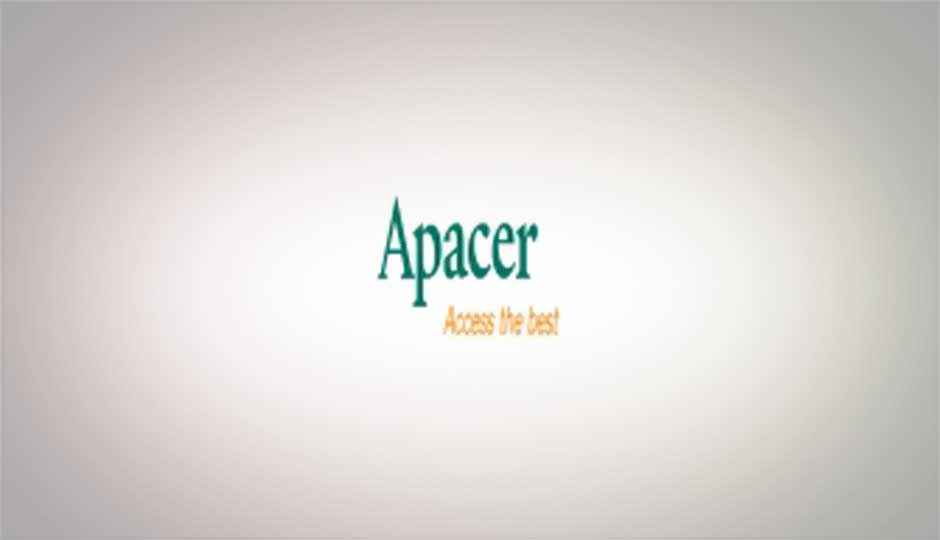 Apacer AC203 external HDD 500GB - sleek, trendy and portable Rating

0

100
Our Verdict
The Apacer AC203 external hard drive is reasonably sleek and stylish. It provides good value for money and at Rs. 4,250 makes a decent buy.
PROS
It is sleek, trendy and portable
Very intuitive and user-friendly interface
Very affordable price
Ships with a stylish carry bag
CONS
Average performer
Lacks hardware buttons for backup operation
Does not ship with a backup software CD/DVD
Apacer AC203 external HDD 500GB - sleek, trendy and portable: Detailed Review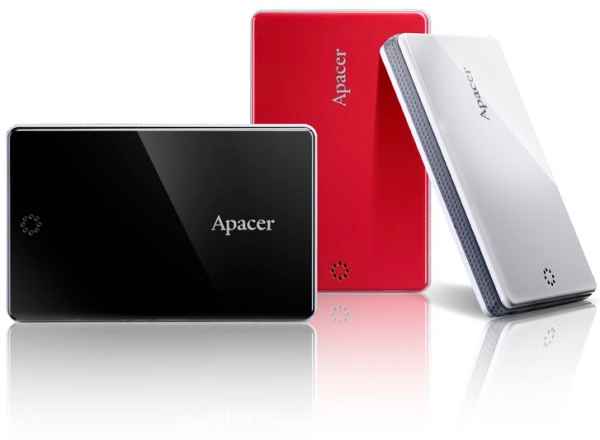 The Apacer AC203 external hard drive is sleek and stylish. The body contours are delicately lined with a rubberised strip - adding nice grip, while making it easy on the eye.
The Apacer AC203 features an intuitive single click backup button within the PCClone EX Lite software that comes preinstalled on the drive, enabling an easy backup of important data to a user specified folder on the drive. The backup software provides a user-friendly graphical interface that allows you to conveniently configure system backup and personal files.
The Apacer AC203 weighs 143g and is just 14mm thick. It is available in three colours namely: Ruby Red, Graphite Black and Snow White.

Performance:
We subjected the Apacer AC203 external hard drive to various synthetic benchmark tests and real-world tests including: HD Tach 3.0.1.0, SiSoft Sandra 2010, 8GB single file/assorted file read & write test and Photoshop CS2 1GB file upload test. It yielded very decent scores in the HD Tach test and modest scores in the SiSoft Sandra 2010 test. Although, it showcased faster read times in the 8GB sequential and assorted file tests with a score of 23.57 seconds and 24.02 seconds; it appeared considerably slower in the 8GB sequential and assorted write tests with a score of 30.14 seconds and 30.33 seconds respectively. However, it delivered impressive performance in the Adobe Photoshop CS2 test, with a load time of just 39 secs. Overall, the Apacer AC203 delivered quite satisfactory results across all the performance tests.
Verdict:
The Apacer AC203 external hard drive is a sleek, stylish and user-friendly product in the 2.5-inch external hard drive segment. It provides good value for money with an intuitive data-backup software interface (PCClone EX Lite), that is designed to take both system and personal file backup with a single click of a mouse button. Delivering a decent performance at an affordable price of Rs. 4250 (taxes extra), it offers a good bang for the buck!
Specifications: 2.5-inch SATA HDD 500GB; USB 2.0 interface; Rotational speed up to 5400RPM; 8MB cache; PCClone EX Lite data backup software; OS support: Windows 98/ME/2000/XP/Vista/7, Mac OS X 10.3 or higher;
Ratings:
Features: 7.5
Build Quality: 7
Performance: 6.5
Value for Money: 7.5
Overall: 7
Contact and Price details:
Company Name: Apacer Technologies Pvt Ltd
Contact no: 91 80 4152 9061/62/63
E-mail: shiva_neelangi@apacer.com
Website: http://www.apacer.com
Price: Rs. 4,250
You could view the performance results and detailed list of specifications below.
| | |
| --- | --- |
| Brand | Apacer |
| Model Name | - |
| Model Number | AC203 |
| Price (Rs) | Rs. 4, 250 |
| Features | |
| HDD capacity (GB) | 500 |
| HDD Interface | SATA |
| Device Interface | USB 2.0 |
| Number of Platters | - |
| Rotational Speed (RPM) | 5400 |
| Buffer Size (MB) | 8 |
| Performance | |
| Synthetic Tests | |
| HD Tach 3.0.1.0 (8 MB file) | |
| Average Read (MBps) | 28.7 |
| Average Write (MBps) | 24.6 |
| CPU Utilisation % (correction) | 9 ( /- 2%) |
| Random Access Time (ms) | 16.7 |
| Read Burst Speed (MBps) | 34.1 |
| HD Tach 3.0.1.0 (32 MB file) | |
| Average Read (MBps) | 28.6 |
| Average Write (MBps) | 24.6 |
| CPU Utilisation (%) | 9 ( /- 2%) |
| Random Access Time (ms) | 16.8 |
| Read Burst Speed (MBps) | 34.4 |
| SiSoft Sandra 2010 | |
| Drive Index, Read (MBps) | 28.14 |
| Access Time, read (ms) | 12.69 |
| Drive Index, Write (MBps) | 24.14 |
| Access time, write (ms) | 4.7 |
| Real World Tests | |
| File Write 8 GB Single File (MB/s) | 23.57 |
| File Write Test Assorted 8 GB File (MB/s) | 24.02 |
| Read Test Single 8 GB File (MB/s) | 30.14 |
| Read Test Assorted 8 GB File (MB/s) | 30.33 |
| PhotoShop CS2 (1 GB File, in seconds) | 39 |
| | . |