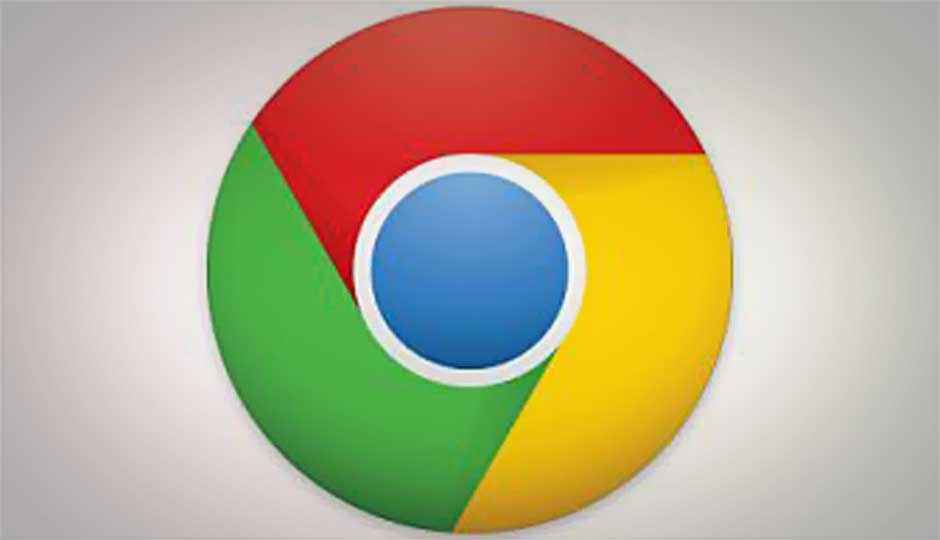 Picking the best from so many great add-ons was hard, but we did so. Here are our choices for some of the greatest extensions you can add to your Google browser.
Google Chrome continues to dazzle us at PCMag and that goes for the rest of the Web browsing world as well. Now up to version 17, Chrome remains our Editors' Choice for browsers because it's super-fast and has excellent security, bookmark and preference syncing, and strong support for HTML5. The browser tipped into greatness in late 2009 when it started to support extensions to give it almost unlimited customization.
The Chrome Extensions category of the Google Chrome Web Store has exploded since then, going from 300 to 11,500 in just the first 14 months. Two months ago, the extension gallery got a major facelift. Now, it's even easier to find the best items to install for extra features while surfing (albeit on a never-ending scrolling page full of icons).
We figured, why make you search and search when we can simply tell you what the best are up front? Here's our list of 22 fantastic extensions that all Google Chrome users should know. They'll increase productivity, security, and make the overall experience of using this already-great browser even better. Try them all and if you don't like them, type chrome://extensions into the browser's address bar, which lets you disable or remove all of them. You can also right click an extension's icon to ditch it. Disagree with our list? Have something to add? Tell us about your favorite extensions in the Comments area.

1. Xmarks Bookmark Sync
If there's an extension that's necessary for users of multiple computers—and even multiple browsers on the same or multiple computers—it's Xmarks. It ensures that your bookmarks, tabs, and even passwords are synchronized no matter what browser you use, be it Chrome, Firefox, Safari, or IE.
---

2. LastPass
The PCMag choice for encrypted password storage and filling out forms is available across platforms and browsers. Naturally, you'll want it on Chrome. Use it and the full installer to import all passwords stored with other tools like KeePass, 1Password or Roboform, as well.

Read PCMag's LastPass 1.72 review
---

3. Evernote Web Clipper
If you haven't set up an Evernote account, then you're probably not storing much data from the Web. It's practically the gold standard for quickly clipping info, even entire pages, for future reference. The clipper extension is a must-have for making quick storage to Evernote a breeze. You can then search through the data at a later date.
---

4. Offline Google Mail
This extension lets you access your Gmail account even when there's no Internet available (such as on your commute). You can read whatever was downloaded before and write new messages in the browser interface. Next time you go online, it synchronizes everything so messages send and new ones are received.
---

5. exfm music
If you love music and visit a lot of music sites, exfm music is an extension you need to know. When you hit a page with MP3s on it, an exfm player pops up to stream the music, which continues even after you leave the site. If you want to share what you find, or find out what your friends are listening to, social networking links are standing by to assist you.
---

6. IE Tab
In the days when Internet Explorer dominated, the browser forced a lot of developers to create websites that supported it directly. Some continue to haunt us. If you must visit such dark recesses of the Web, you can use Chrome. Just install IE Tab, so the IE rendering engine can be utilized to display the pages in question.
---

7. Mega Button
Mega Button adds a toolbar button that provides fast access to all the background info you could want in Chrome: history, bookmarks, plug-ins, downloads, and much more. If you need Chrome info, this is the way to get it quick.
---
8.
Readability
You'll need an account on Readability.com to take advantage of this extension, which provides just what it says: readability. If you're surfing the Web and you encounter an article or page you want to read but prefer to view it in a less cluttered interface, just click the icon. It will store the page in your account for later access. Readability will even shoot the page in question to your Kindle, or you can use the mobile app versions to read the articles on your phone and tablet. (Evernote Clearly has a similar extension and works with your existing Evernote account.)
---
9.
Awesome Screenshot
If you take screenshots of webpages, add this extension to your arsenal. In addition to turning selected areas, visible portions, or entire pages into a PNG file, you can annotate the grab and then share it via the AwesomeScreenshot.com site.
---
10.
Send from Gmail
This extension is pretty simple, really—most mailto: links on the Web default to launching the "default" email client for your computer. If you've given up Outlook and Thunderbird for the glory of staying in the browser and using Gmail, this little tool ensures that clicking those links launches a Gmail composition window.
---
Check out the rest of our list of Best Google Chrome Extensions 2011, on Page 2... Copyright © 2010 Ziff Davis Publishing Holdings Inc.
11.
Auto HD for Youtube
YouTube videos come in many sizes. If you prefer HD, this extension makes sure any time you visit, your video comes at you at the highest definition possible.
---

12. Feedly
Feedly proves that all RSS feed readers don't have to be ugly. It's a stylish way to read of your favorite blogs. It also works directly with Google Reader and all the major social networks for sharing content.
---

13. Shareaholic
This extension puts social networking links right on your toolbar. So, when you find something worth sharing, Shareaholic makes it easy to post it to Twitter, Facebook, Digg, Tumbler, Delicious, Gmail, Blogger, and so many more, though you'll need to register an account to get them all to work. Shareaholic also provides individual extensions with buttons for instant Facebook and Twitter sharing.
---

14. TabCloud
Open a lot of tabs? If you need to access that exact configuration of open sites again, TabCloud saves them. In fact, you can save multiple configurations of tabs.
---
15.
Docs PDF/PowerPoint Viewer
Created by Google for users of its Docs online suite, this extension drops you directly into the Google Docs viewer if you click a link for a supported format. There's no need to download it and then upload it to Google Docs because this extension does that for you. It even supports Chrome's built-in PDF viewer if you prefer that to Google Docs' viewer.
---
16.
VerticalTabs
Not everyone likes tabs—as crazy as that sounds—but they're here to stay. Tabs don't have to take up all that space, though. VeriticalTabs puts them in a drop-down menu you access from a button next to the address bar.
---
17.
Picnik Extension for Chrome
Google's online image editor is pretty slick all by itself. This extension makes it simple to toss any image you encounter online into Picnik for full-fledged editing.
---
18.
Incredible StartPage
This extension is all about making the beginning of your browsing session more productive, with a splashy look to display your top bookmarks, notes, and recently closed tabs. Your Chrome Web Apps get a separate tab for launching and you can customize the appearance.
---
19.
Chrome Toolbox
Stop accessing all those hidden Chrome settings the hard way. Toolbox provides quick access via a drop-down menu to mute all tabs, refresh all tabs, close or reopen tabs, and paste and match a text style. It also has an options section that goes even more in-depth with tab controls, form data, and advanced short cut launching.
---
20.
ScribeFire
An old favorite that gets better with each new release on every platform, ScribeFire is a great blogging tool that supports just about every blogging platform. Do all of your editing right in a Chrome tab.
---
21.
WOT
The Web of Trust is more than just an extension; it's a community of users that constantly rate websites for trustworthiness (as should you). WOT makes sure you stay secure as you surf, based on those ratings.
---
22.
AdBlock
It advertises itself as the most popular extension for Chrome, and it's no surprise why. It blocks advertisements on webpages. (You know, those things that pay our salaries! But we get it. Really. Mostly.) It even blocks the ads inside of Flash-based games and videos now. (Note: This is not the same as Adblock Plus,
which now allows "acceptable ads."
) Copyright © 2010 Ziff Davis Publishing Holdings Inc.