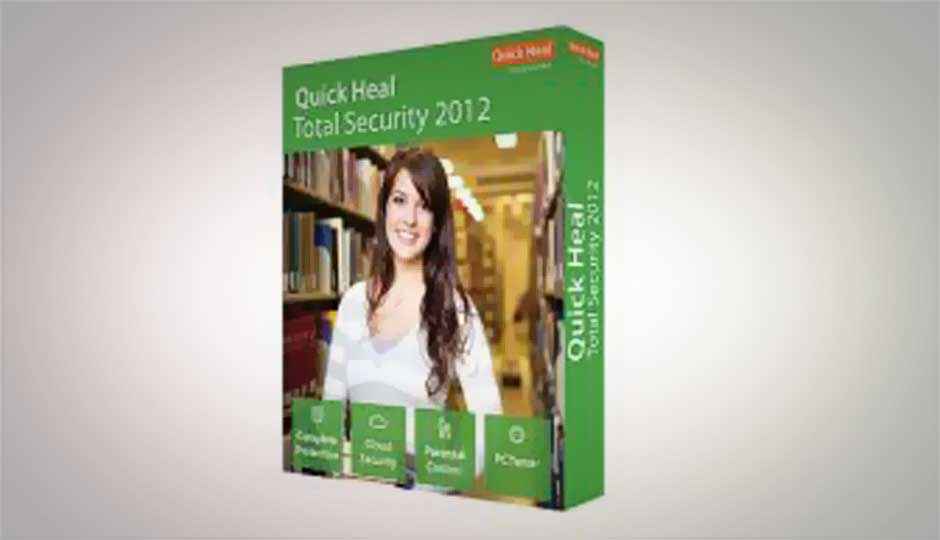 Quick Heal Technologies has unveiled its latest 2012 series of its security solutions. The new release combines the best of security features and enhanced multi-layered protection. The new version of Quick Heal promises to push the envelope further with its cloud-based security services. [RELATED_ARTICLE]
"We have extended the core-protection to ensure everyday security of computer users with the 2012 version with its enhanced ability to detect zero-day threats as they appear. Our years of research and experience in the antivirus industry has taught us that it is essential for devices to be protected against intrusions from security breaches and malware in more effective ways than those available today. As one of the leaders in antivirus technology Quick Heal will continue to address the issues of security and online protection and ensure that the users have safe digital experiences", said Kailash Katkar, Chief
Executive Officer, Quick Heal Technologies.
According to Quick Heal, the new version aims to ensure that the users have an efficient and effective computing experience. The Quick Heal 2012 also provides real-time updates for effective and efficient ecurity.
Sanjay Katkar, Chief Technology Officer, Quick Heal Technologies says, "Quick Heal 2012 brings three major improvements focused on core-protection: cloud-based security for immediate and up-to-the-minute detections, enhanced user-categorised parental control and a reinforced PCTuner. This is just a part of the entire upgraded package. Most of the improved features in the 2012 version are concealed in the products. The rationale is to identify malware swiftly and provide more protection."
Quick Heal says its Quick Heal 2012 comes with improved features that address the latest threats and powerful protection to ensure that personal information remains confidential. Cloud-based security provides comprehensive security up-to-the-last-minute. Advanced web security protects personal and financial information from stealth attacks and cybercriminals. The streamlined user interface continues to provide hassle-free user experience.
"The expansion in digital platforms for users in the past few years has also brought about a simultaneous increase in online threats, cyber attacks and an even greater need for users to be protected from cybercrime," says Abhijit Jorvekar, Vice President - Sales and Marketing, Quick Heal Technologies. "The advanced capabilities in the 2012 version are fine-tuned to suit the changing threat environment which will make the online experience for our users safer."
Total Security users are provided with built-in and improved feature of Quick Heal PCTuner. The agile software used in PCTuner ups system performance and deletes privacy traces of popularly used applications in the system. Moreover, the new Startup Booster feature removes all the unwanted programs that run at startup and slow the system startup.