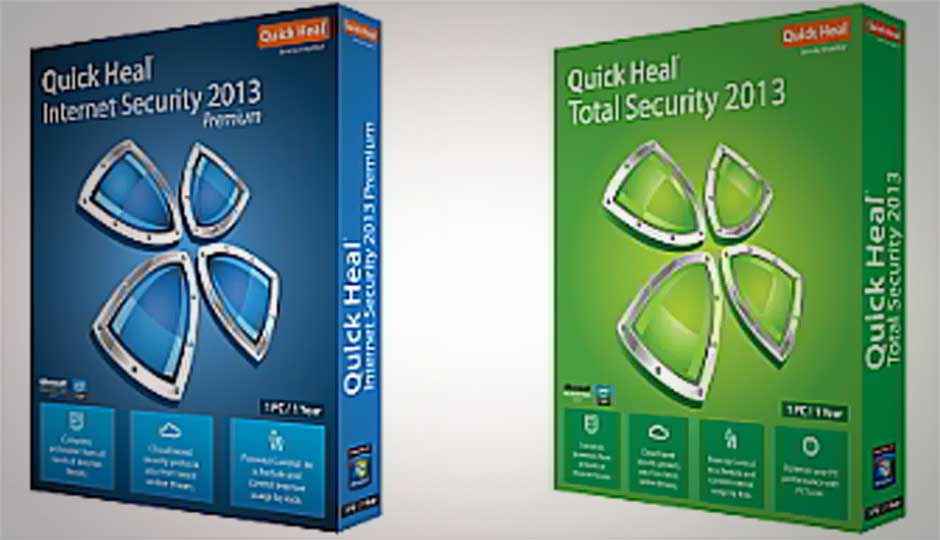 Quick Heal Technologies has unveiled its Quick Heal 2013 Series suite, which is said to feature a powerful browser sandbox and several other new and enhanced features.
According to Quick Heal, the 2013 Series of comprehensive solutions are designed for extreme levels of performance while being easy and light on the system resources.
Quick Heal 2013 promises to be the solution that combines both ease and simplicity, yet addresses targeted vulnerabilities – something that 2012 has already seen a lot of, with the rise in cybercrime and malware.
Kailash Katkar, Chief Executive Officer, Quick Heal Technologies: "Our efforts are always directed to include the most advanced of capabilities in solutions that are easy to deploy and manage. With 2013 version we have pushed the envelope a little further to include features that are more efficient and optimized. There is a growing discrepancy between increasing security demands and the available solutions. Our latest version effectively addresses these issues and continues to be an extension of our responsibility to provide our users with ultra-safe online experiences."
Quick Heal 2013 includes the following new features:
Web Browser Sandbox - Ensures that any browser-exploiting threats are unable to affect your system. This protects your system against 0-day malware attacks and tricky keyloggers.
Enhanced Scan Engine with new Machine Learning Abilities - Helps the scan engine to detect threats automatically which leads to higher detection rates and a smaller engine size.
Windows 8 Ready - The product has been successfully tested on the latest RTM build released by Microsoft and will work seamlessly with this new version.
Reduced Virus Database Size - The optimization of signature files used in the 2013 scan engine reduces the Virus Database size by about 100 MB (25%).
Web Security and Parental Control now supports HTTPS Site Blocking – Allows sub domains to be blocked or given access to. For example, users can now block access to https://mail.google.com but allow access to a sub-domain likehttps://news.google.com.
USB Drive Authentication Support
Support Enhancements - The Quick Heal Dashboard has been enhanced with easy accessibility to the Support Center and Live Chat facility has been provided to help users interact directly with support executives.
According to Sanjay Katkar, Chief Technology Officer, Quick Heal Technologies "Each and every new feature and enhancement makes a contribution that benefits the user directly. With the aggressive threat scenario, we redefined our approach to addressing security functionality and adaptability. The 2013 series takes up the daunting task of keeping up with the latest technologies and threats, while being easy and smooth to work with. These are new and robust changes that the user might not see but will certainly experience."