Have you ever needed to know what exactly is the size of something on screen? You'll be happy to know that there are tools just for that, and PixelWindow is one of them.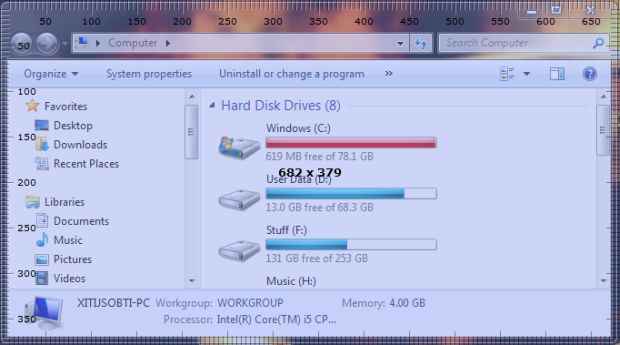 This small tool is the epitome of simplicity, having the minimal possible interface which is composed simply of a 2D ruler which you can expand or contract to take up as much space as the object you are measuring. The application allows you to open multiple windows to perform multiple measurements at the same time.
The application has simple controls which allow you to accurately place the window over the object you wish to measure. You can use keyboard shortcuts to move or resize the window more accurately, with 1px or 5px precision. You can also control the transparency of the window by using the mouse wheel.
PixelWindow is a free and open source application for Adobe AIR, which means it will run on all platforms Windows, Linux and Mac as long as you have the Adobe AIR runtime installed.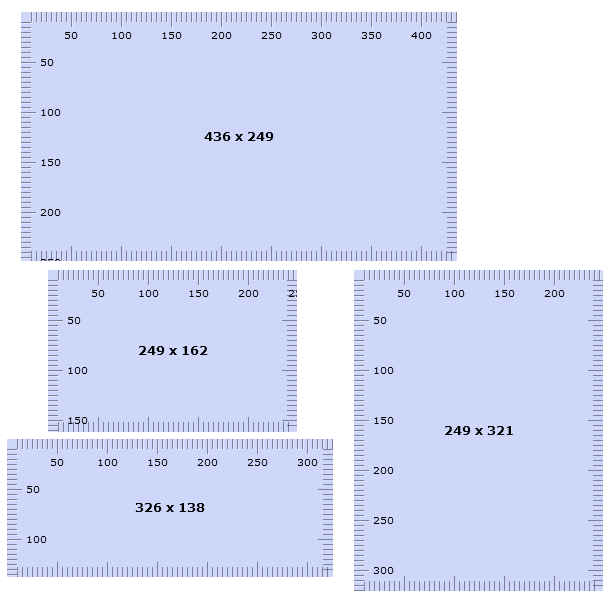 You can download PixelWindow from here. You can also find the complete list of Download of the Day software here.