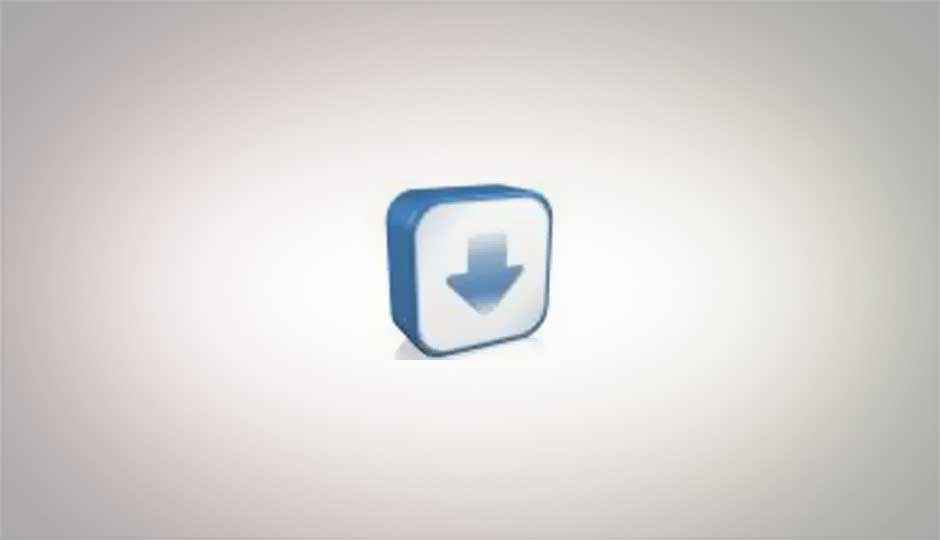 Note: Click on the image to open the magnified image in a new window
Miro 3.0.3 offers a very comprehensive feature-rich interface which is both lightweight (to be precise: 0.5MB setup and 30MB web installation) and user friendly. It hardly took us a few minutes installing this software on our computer running on Windows XP Professional SP3.
On the first launch after installation, you are prompted to enable or disable Miro to automatically launch at computer startup. You are also prompted to enable or disable automatic search of media files to add them to your Miro library, and if you choose to enable it, you have two options:
a) Restrict search to your personal files or
b) Customize the search folders & directories (by clicking on the change button)
Once the setup completes, Miro automatically adds the default video and audio feeds to your Miro Guide podcast list. Now that you are all setup, you can now go ahead and explore the myriad options that Miro has to offer.
You can choose live HD video feeds in the top right section of the window, directly above the search engine. You can also filter your viewing based on Genres, HD shows, Most Popular, Top Rated, News Shows, and Video by Language. Multilingual users will be happy to note that Miro supports many languages for its interface. Users can also create their own user profile within Miro from the account tab.
One should note that certain video shows are restricted to specific regions or countries. To make you aware of this, Miro hints that the show may not be available to you, whenever you choose to play such shows on Miro and you are not provided the playback option. The video search feature provides four search filtering options namely: name, date, size and time. In addition, you are presented with a separate audio guide which picks up audio feeds from the default websites.
When you click on one of the streaming video feeds, you are presented three tabs namely: share feed, settings and remove feed. The feed settings feature offers you several intuitive options like:
a) Pausing the auto-downloading when a specified number of files in the list are unplayed.
b) Auto-expire or remove videos from the playlist after a specified period, based on frequency of watching or how often the video was being watched.
c) Specify the number of outdated feed items to keep in the video playlist.
If you wish to download legally free media content, you could create a valid account for the same and start downloading legal content from clear-bits. It includes animations, audio books, books, games, graphic novels, movies, music podcasts and more as part of the Open Licensed Digital Media. You are presented various membership plans and pricing details for accessing their service.
The Miro (3.0.3) library also offers a torrent download option, with various settings to pause, resume, cancel and to limit the upload & download bandwidth along with the number of active torrent connections at a given time. It also provides the privilege to set the maximum number of manual downloads and auto-downloads at a time.
The Miro 3.0.3 supports a wide array of video formats like: MPEG, Quicktime, AVI, H.264, DivX, WMV, FLV and more. In addition, it offers continuous video playback or single video playback with support for complete keyboard shortcuts. It organizes your audio and video playlists, provides library backup to external storage, synchronizes video files from your local hard drive with the library playlist. It also enables you to subscribe and share your RSS feeds and post your video links to social networking sites like: Digg, Reddit, del.icio.us, and Video Bomb. Thus, Miro 3.0.3 serves as a great cross-platform open source video player built for the future, and we could not have asked for more!
You can download Miro from here, and check out our complete list of Download of the Day software here.