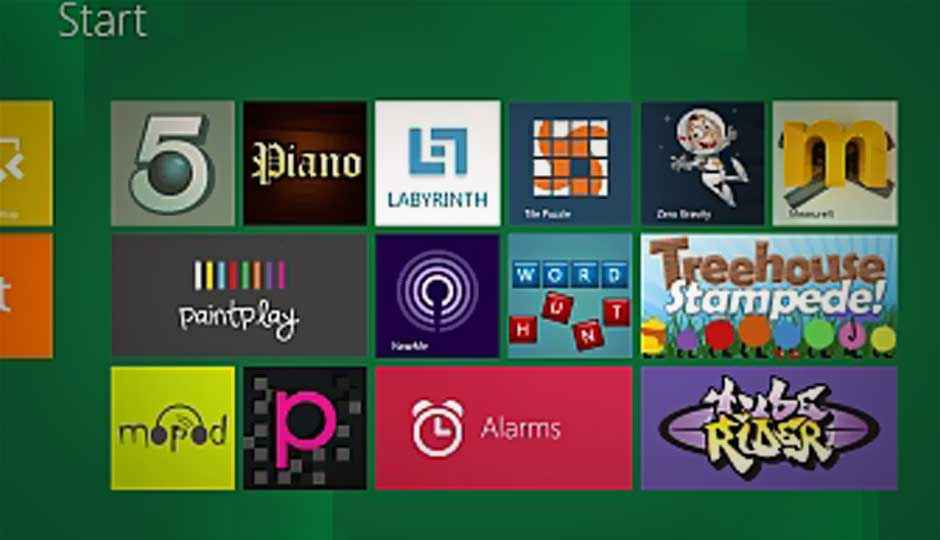 Microsoft is quite proud of its new user interface that has not only been present on its Windows Phone 7 mobile OS, but has also made a debut in Windows 8 as well. The interface was called the Metro UI but that is about to change.
Reports on the Internet suggest that Microsoft may be dropping the Metro tag from its mobile OS and desktop OS name and replacing it with simply, Windows 8.
Sources have told Zdnet, "Anything currently/formerly known as a "Metro-Style application" (with or without a hyphen) will now be known officially as a "Windows 8 application." References to the "Metro user interface" will now be replaced by "Windows 8 user interface." And instead of saying "Metro design," the Softies and those adhering to their official guidelines will be using the words "Windows 8 design.""
This change has been reflected on some devices that will launch with Microsoft's new desktop OS. A Lenovo product listing page states that the Lenovo ThinkPad tablet 2 powered by Windows 8 will launch with "Desktop and Windows 8 apps." The words Metro Apps have been replaced with Windows 8 apps.
Zdnet says that the change in the name from Metro UI to Windows 8 could be because of the dispute between Microsoft and European partner Metro Group. Rather than fight over the name, Microsoft has decided to switch it. Microsoft has yet to officially comment on this situation.
The Metro UI which began as a codename for the UI, translated into real world usage and we have all come to call the user interface of Windows Phone 7 and Windows 8 as the Metro UI. It seems that moving forward, the Metro UI name will be removed from Microsoft's mobile OS as well.
Earlier we had seen reports that Microsoft would be dropping the "Metro" name in Windows 8. You can read the details of that report here.