While HP might have become a little wary of the consumer PC market, it is focusing on the enterprise sector, launching a data management software package made using its recent acquisitions, Autonomy and Vertica. The new offering from HP is called the HP Next Generation Information Platform, a search and analysis suite which will be made available by January end.
HP bought Autonomy and its IDOL (Intelligent Data Operating Layer) server software back in October, after purchasing Vertica and its Vertica Analytics Platform warehouse software back in March.
Combining the two company's offerings, the HP Next Generation Information Platform (NGIP) is a new information optimization suite that will be able to search and analyze data, both structured (using Vertica and its relational databases) and unstructured (using IDOL and its search-based interface) data.
This will give companies a single tool, or unified interface for creating workflows involving both types of data, between the two software platforms. It's aim is to make both types of data and information searchable, and analyzable.
The two software can still be bought separately from the NGIP suite, with Vertica and IDOL modular parts of it. The new version of IDOL (v10) being used is scheduled for release on December 1st, which can be integrated easily with Vertica. The two will become such good fits that companies will be able to use them together in lots of ways, with IDOL acting like the front-end for the Vertica software.
HP itself is looking to combine IDOL and Vertica into other types of analytic packages in the future as well, realizing a growing need amongst today's information rich companies to combine different types of data.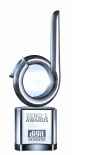 "Don't miss the Zero1 Awards in the December 2011 Collector's Edition of Digit. Book your copy now!"

Source: HP Pairs Autonomy and Vertica Software