The latest Android 4.0 Ice Cream Sandwich operating system has expanded its user base to 7.1 percent, up from 4.9 percent in April and 1 percent in January, reveal the updated Android distribution figures released by Google.
According to reports, the sharp growth of the ICS is due to launch of new Android 4.0-based devices such as HTC One series and various high end devices receiving the latest Android upgrade. It is believed that with more Android 4.0-based devices lined up for launch and more updates for the current devices, ICS will continue to register sharp growth.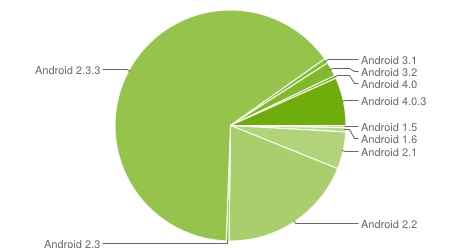 ICS, however, is still far behind Android 2.3 Gingerbread, which currently runs on a massive 65 percent of the Android devices. The stats reveal about 75 percent of current Android models are working with Android 2.3.3 or higher. Android 2.2 Froyo has shrunk, but still runs on 19.1 percent of the Android devices. The older Android versions, Cupcake, Donut and Eclair, have shrunk to 6.1 percent. The tablet OS, Honeycomb, has a 2.7 percent market share.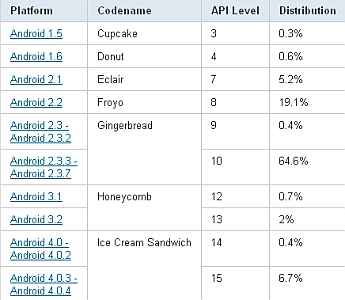 Last month, ICS ran on 4.9 percent of devices, up from 2.9 percent in March. Gingerbread, ran on 64.4 percent of phones and tablets. Honeycomb's market share stood at 3.3 percent, while Froyo enjoyed 20.9 percent share. For more, read our previous coverage.
In a nutshell, Ice Cream Sandwich is definitely gaining popularity! Next month the statistics should be more interesting, as rumours are rife that Google may announce its next Android OS, Jelly Bean, later this month.
Also read,