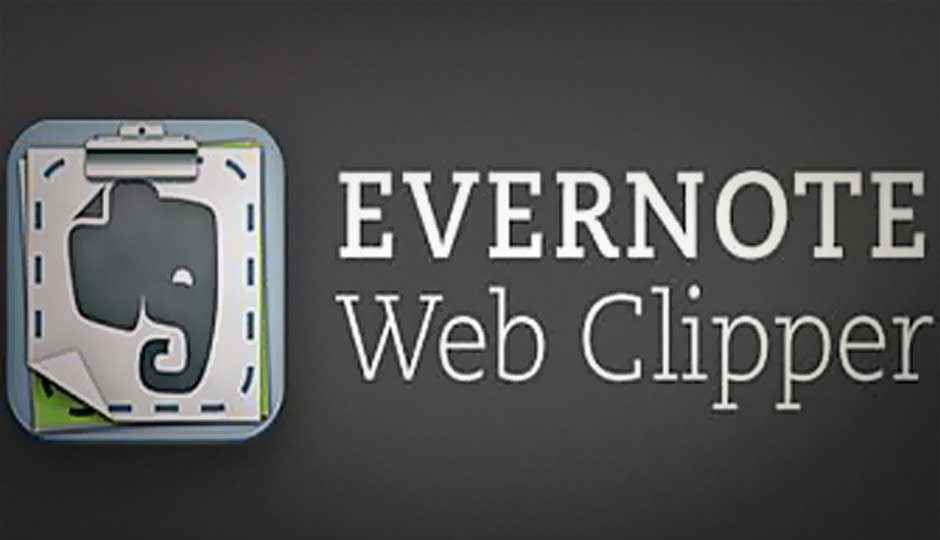 Evernote Web Clipper for Chrome has expanded its functionality to include Gmail. The new functionality will allows users to sync their Gmail content with their Evernote account to be used at a later date. This new feature will allow the user to save attachments as well as the chat conversation history from their Gmail accounts.
The popular quick note service claims to have added the new application to Chrome so that users can easily save photos, files, or any content from their Gmail accounts with ease to their Evernote accounts. The user just need to add Web Clipper to an email this will automatically save the files along with any attachment to Evernote. However, the user has to make sure to save the whole conversation otherwise the feature will only clip the portion visible.
Evernote has also added a premium feature where the user can place the clip in the notebook and assign notes as well as relevant tags to view later. The conversation will appear with a formatted note that can easily be tagged and organized according the user. The note will have the recipients email ids and the title will be the subject line of the email or conversation. Premium users will also be able to attach and search documents, spreadsheets, presentations, and PDFs. The Evernote Web Clipper is available free in the Chrome Web Store.
"Email accounts are much more than a history of conversations. They contain photos, research, files, purchase receipts, travel itineraries, and just about everything in between," Evernote's vice president of marketing, Andrew Sinkov, wrote in a blog entry.
"The trouble with email," he said, "is that with thousands of emails in an account, it becomes incredibly difficult to organize things and find what you need, which is precisely where Evernote excels."
The note-taking service recently added Reminders 'the company's most requested feature' of all time for mobile users and is available for Android, Mac, iOS, and Evernote Web. The reminder feature is a sort of to do list, where you can set alarms and notification easily.