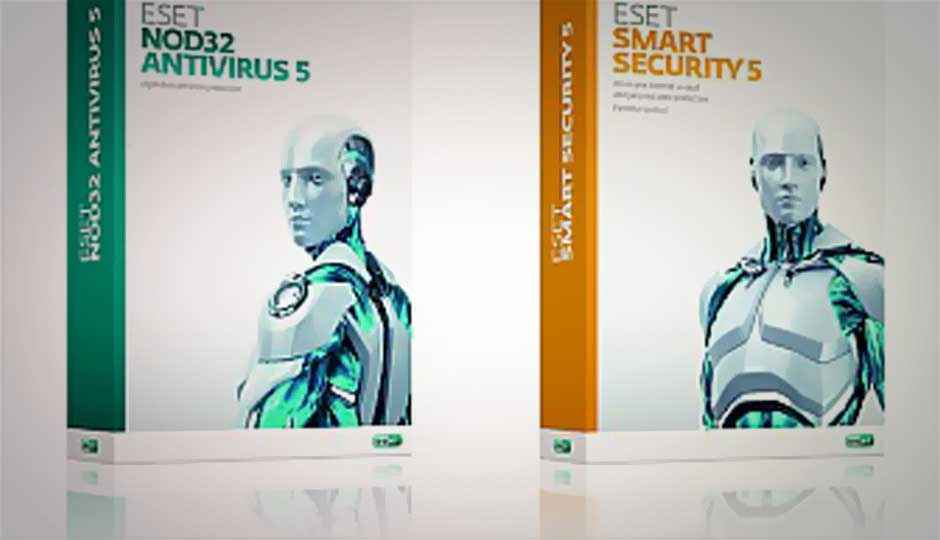 ESET is celebrating 25 years this year, and has announced an attractive 'Monsoon Bonanza' offer to buyers till September 30, 2012, offering up to 1-year of extra validity on their 1-year subscription.
On every purchase of ESET NOD32 Antivirus 5.0 (3-user) and ESET Smart Security 5.0 (1-user & 3-user) home edition packs with a validity of one year, buyers shall get validity of an additional year free. This offer is valid on retail purchase only and not for online purchase. Corporate customers (SME & Enterprise users) get 3 months of additional validity on purchase of its business edition products which include ESET Endpoint Antivirus, Endpoint Security, Gateway Security, File Security and Mail Security. Business users can avail this offer on purchase of new licenses only and not valid on renewal, upgrade or enlargement of licenses purchased earlier.
According to Pankaj Jain, Director, ESET India, "Home users get best protection for two years while they pay only for one. For business users, 3 months of extra validity results in substantial savings. However besides the extra validity and complimentary license, there are formidable reasons to buy ESET products e.g. ESET's flagship NOD32 Antivirus has highest detection ratio, in comparison to competing brands internationally as per Virus Bulletin, an independent testing organization of repute recognized for rigorous comparative tests."
To earn a Virus Bulletin Award (VB100), an antivirus product must detect all current "in-the-wild" viruses. According the company, the ESET NOD32 Antivirus has never ever missed a single virus since May 1998, earning itself the 74th VB100 Award in June this year, the most by any brand so far. This is the 53rd consecutive VB100 award to ESET which is another record in itself, according to the company.
ESET says the NOD32 Antivirus 5.0 suite offers essential online and offline protection with low footprint and fast scanning while you work, do social networking, download files, play online games or exchange data via removable media. It has multiple layers of detection and unique cloud technology (ThreatSense.net) to keep out Internet threats and block all potential attacks including social media exploits in real-time such that cyber criminals are stopped dead in their tracks before they can compromise systems. According to ESET, the NOD32 Antivirus 5.0 suite puts you in complete control and updates you in important events through intuitive GUI (graphical user interface) dashboard with customization / fine-tuning options that let you find the best-fit security posture. Gamer features include postponement of all pop-up windows, updates or other system-intensive activities to conserve system resources. It automatically scans all external removable storage media (USB drives, memory cards, CDs & DVDs etc.). The advanced heuristic technology detects never-before seen malware as well.
The all-in-one ESET Smart Security 5.0 couples ESET's antivirus protection with antispyware, firewall, anti-rootkit and anti-spam capabilities. It comes with large array of security features, usability enhancements and scanning technology improvements. For example, its parental control feature protects family from potentially offensive web content by blocking various website categories. The intelligent firewall prevents unauthorized access while the improved and optimized anti-spam capability has higher level of filtering precision. With ESET Smart Security 5.0, you do not have to wait for signature database download to complete; you can start working immediately after booting sans any compromise on security.
According to ESET, the business edition Endpoint Security offers exhaustive protection for company's network endpoints for it has besides all the capabilities of ESET Smart Security, additional protection in terms of web control and advanced remote administration tool. ESET Endpoint Security's firewall conserves bandwidth by blocking websites with high volume of traffic and protects network against breaches & unauthorized access. The remote administration tool in tandem with the reports, logs and notification capabilities, allows the network administrator to oversee security across entire network from a single location besides tweaking the system security as per requirement. It also maintains network speed and stability through load-balance execution of protection tasks.
All ESET products have a unique Unilicense system which allows extension of protection to multiple OS (operating system) on a single machine with a single user license.