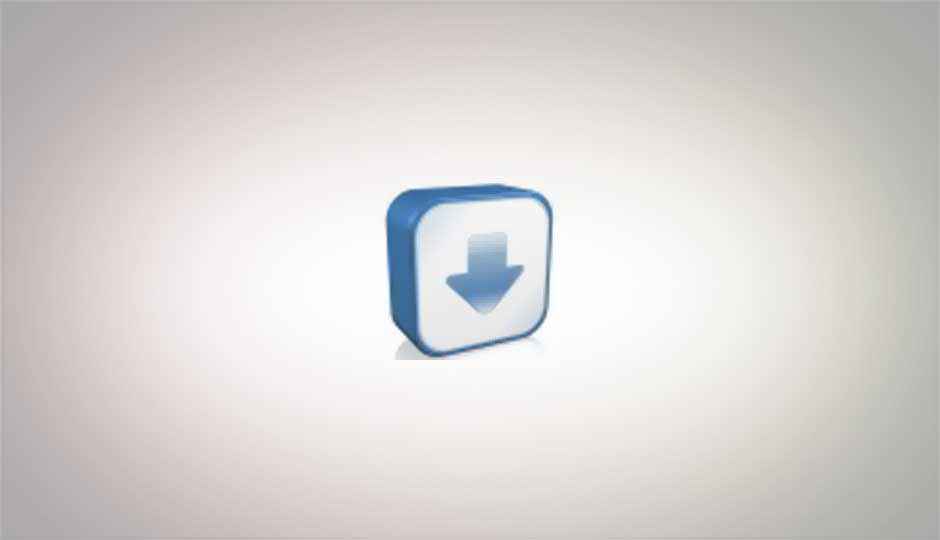 Computer security has become a major issue with new malware rolling out everyday. Users may want multiple security protection software on their PC, to ensure maximum possible security, but this is not possible since most anti-virus software are not compatible with other antivirus programs. It is possible to install multiple antivirus if you know where the setup installer checks, and temporarily remove the data to trick the installer. However, installing multiple antivirus is not recommended, since it may drastically slow down your computer and the system may not behave well together.
List of supported Antivirus engines:
Asquared
Trend Micro
Sophos
Avira
ClamWin
VIPRE
Panda
Vba32
This is where AVERT comes in. It is a free software that makes scans with multiple antivirus engines possible. You can have up to 8 antivirus engines scan your computer for virus threats. Although the lack of real time protection may be a downside, being on-demand scanners only, they will not slow down your computer.

AVERT is very small (3.4MB) in size, since the antivirus engines and definitions are not included in it by default. It allows its users to choose which antivirus they wish to download and use for the scan. You can choose to avoid downloading antivirus engines that you do not need.

AVERT allows users to choose between Complete scan, Balanced scan, Quick scan or a Custom scan. Apart from scanning, AVERT can also use CCleaner to clean different temp files automatically eliminate potential malware risks while helping you save disk space. It also includes three other tools to backup registry, reset Windows HOSTS file and reset Windows proxy to resolve potential internet issues.

There are a few minor issues using AVERT such as, downloading the latest Panda Cloud antivirus' signature files requires login credentials and using Avira command line scanner requires license by placing HBEDV.KEY file in the directory ScannersAviraAntivir, however these are due to the design of the antivirus engines.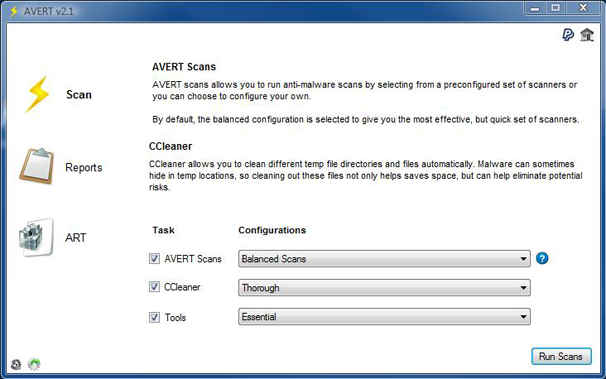 AVERT is still a new product in its market and shows a lot of potential for improvement. The latest version is also able to implement the use of antivirus such as AVG to run the scan from AVERT if AVG is already installed.

[RELATED_ARTICLE]Do note, that while using multiple engines will give you some of the advantages of all of them, it can potentially leave you with the disadvantages of all of them as well. For example, each antivirus does detect a false positive from time to time. By using 8 engines, you might catch a virus which can be detected by one engine but not the other, but you will also catch the false positives of each product. Even so, if you really want to be as sure as possible that some data doesn't contain a virus, this is you best bet.

The latest version of AVERT can be downloaded from this link as a 3.4MBs compressed zip. However, downloading all 8 antivirus engines and definitions could take upto 300MBs. Do also check out our other featured Download of the Day software.

Here is a video by AVERT to show you how the product actually looks and works.