Adobe Photoshop CS5 detailed review
Each new version of Photoshop has one thing in common, it touts some new feature set which will change the way you use the application. With CS3 it was smart filters, with CS4 Photoshop gained support for 3D painting, compositing, and manipulation, and introduced content aware scaling, in CS5 Adobe is increasing the number of content-aware operations, and introducing an amazing new feature called puppet warp.
While videos of how powerful content aware is are all over the internet, it is much more impressive when you actually use it. However much like content-aware scaling which was introduced in CS4, content aware operations are not without their flaws. While there are some situations where it will leave you in awe, there are other situations where it will fail terribly.
The new tools to get the content awareness are the spot healing brush and the Fill command. Small unwanted artifacts can easily be erased by the spot healing brush, while the fill tool can be used to erase larger objects. The fill tool can also be used to fill in the gaps left when you combine panoramic shots.
1

2

3

Unlike older tools, the way content aware operations work is by looking for matching patterns at other places in the image and adapting them into the missing portions. This usually works better then expected but often leaves artifacts. The higher the resolution of the image you are working with, the better your chances, as a larger image means more textures and more samples.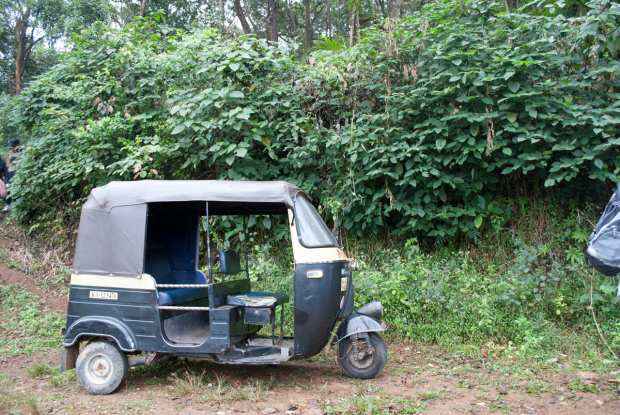 In the image above we erased an entire auto-rickshaw which formed a major part of the image. Considering that the major work involved in this case was using the quick selection tool to select the auto and use the fill tool to remove it, I'd say the tool is very impressive. While the results produced in the first pass has a few artifacts (granted some were due to my poor skills at task) however a few strokes of healing here and there, a few fill ins, and we were left with this: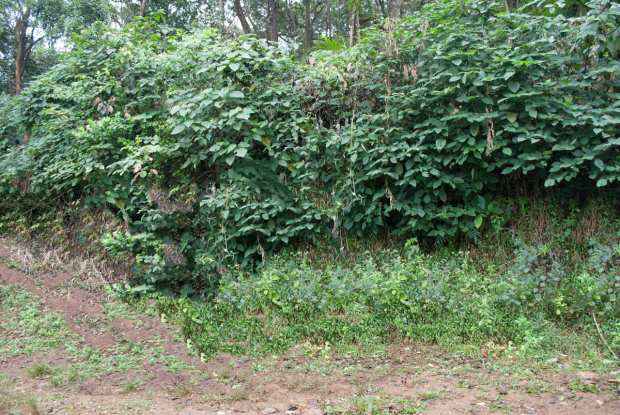 Content aware fills can work wonders when you least expect it. In this example we took a picture of the empire state building, and cause it didn't seem tall enough for us, decided to extend it a bit. Would content aware help here? Well not at first. We merely lifted the top of the building up and filled in the space left below it with content aware goodiness. Unfortunately, the results were terrible. However, after that we decided to go block by block and we got result in just 3 - 4 steps:
The next feature which has been much promoted is puppet warp. Puppet warp allows for realistic distortions to be applied to images. Using puppet warp, one can manipulate an image like one would any object, you can set control points on the mesh and manipulate them to achieve your objective. This is quite like manipulating a cloth with the image printed on it. You can push pins into the cloth and at those points it will not move, and moving a pin in one direction or another will distort the cloth, and thus the image with it.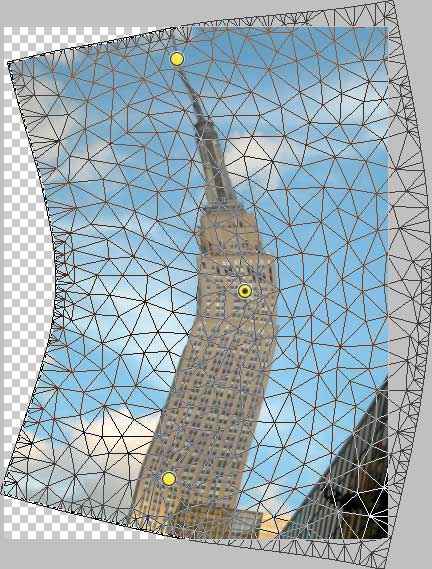 The best way to understand how this feature works would be through the following video:
Photoshop CS5 also comes with much more powerful painting tools. Some new brushes introduced in Photoshop CS5 mimic real-world brushes, allowing you to emulate brushes of different shapes and sizes, having st bristle lengths, stiffness, angle, length and spacing. The brush will behave like a real brush with its bristles twisting and on pressure, and mixing paints.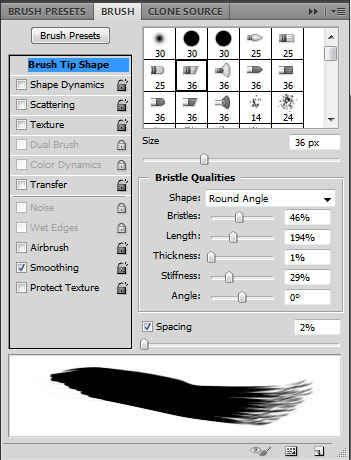 There have been some improvements in 3D as well, particularly in the addition of a new Repousse tool, which allows one to extrude vectors or text in 3D.
Photoshop has a a great number of small improvements as well which make working with the application an overall pleasant experience. A new lens correction tool for example will search online for your specific camera and lens model, and apply corrections for any distorting that it introduces. The selection refinement tool has also been improved, so have the 3D features. Finally, Photoshop CS5 introduces a new MiniBridge panel which lets you browse images straight in the Photoshop interface.
Considering the power of these new features, I wonder how further Adobe will take the concept of content-awareness in CS6!