HP LaserJet P1606dn: Compact duplex network monochrome printer at Rs. 17,415 detailed review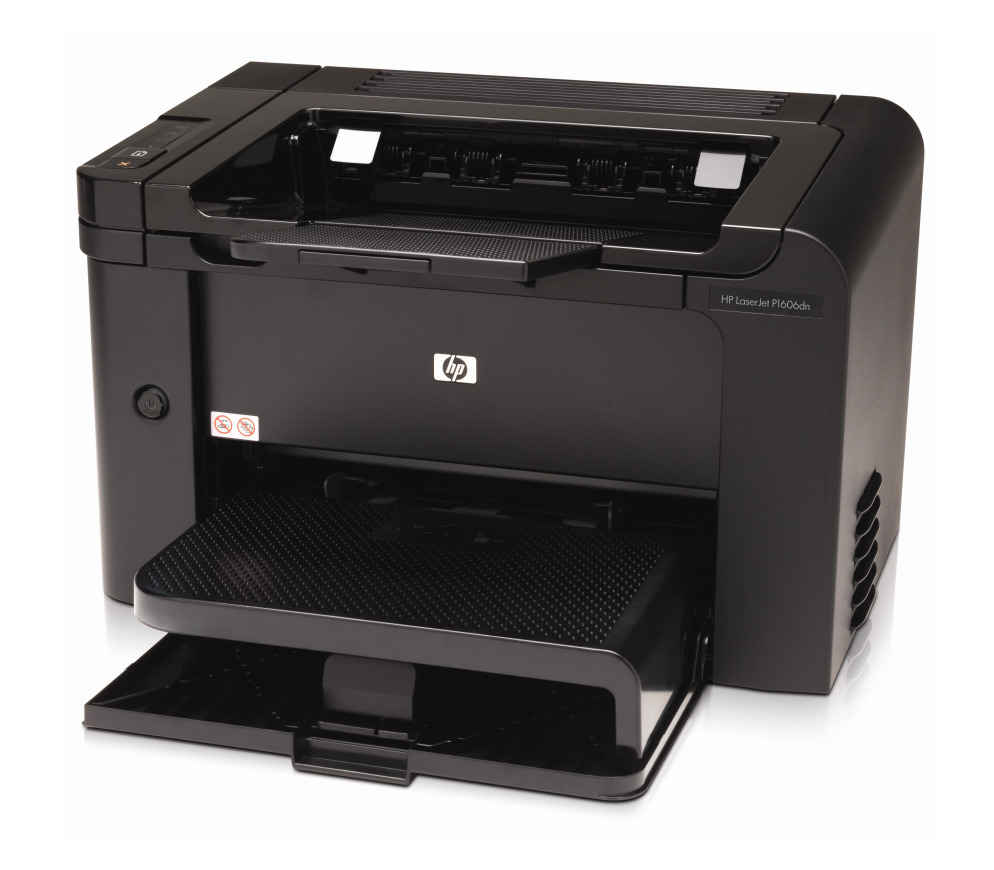 HP LaserJet Professional P1606dn is a compact duplex-printing network-enabled printer, mainly targeted at the SOHO segment (Small office, Home office). This printer is somewhere between the low-end standalone printers and high-end high speed network printers.
Form Factor and Build quality
The form-factor of this device is one reason why we termed it as SOHO-targeted. Space is often a constraint in start-ups, and the P1606dn does not demand a large share of it. With a small foot print, and a matte-all-black look, this printer surely scores in the looks department. The 15.2 in x 11.2 in x 9.7 in-stunner has a 250 page primary feed tray, with a ten-page priority feed tray, which is great help when you want to print a few pages on some special/watermarked paper. Both these trays hold up to A4 size paper. The cover on the paper-tray and the extension of the output tray are made up of hard-plastic, patterned (pictured below) to give them an appearance of solidity. The top face has four LEDs: power, data, error conditions and low toner. Below the LEDs are just two buttons ('manual paper feed', and 'cancel print' buttons). Considering the price of the printer, an LCD screen and USB-drive support would have made sense. At the back, a USB port provides local connectivity, while an Ethernet port is available for network connection.
Setting up
Something we loved about the printer was how easy it was to set it up. You can sip coffee as your little kid sets it up - both locally and on network! Yes, the P1606dn comes with Smart-Install that automatically mounts the drivers as a drive, without actually needing to use any driver CD (there is a driver CD that ships though!). Installation is a cake, but be sure to plug it at the back, and not in a front USB port, where it didn't work for us (like most printers). However, what we liked more was that installing it onto the network was even easier. After connecting to the Ethernet port, hold the 'manual paper feed' button, and the configuration page comes out. Fill-out the said 'IP address' of the printer, from the configuration page, in your browser and you have a neat page that lets you access the settings of the printer, as well as download the drivers. We found this more user-friendly than installing drivers on each computer through CD drives.
After the setting up, it was time to test the mettle of the printer. Check out the printer quality and our verdict next...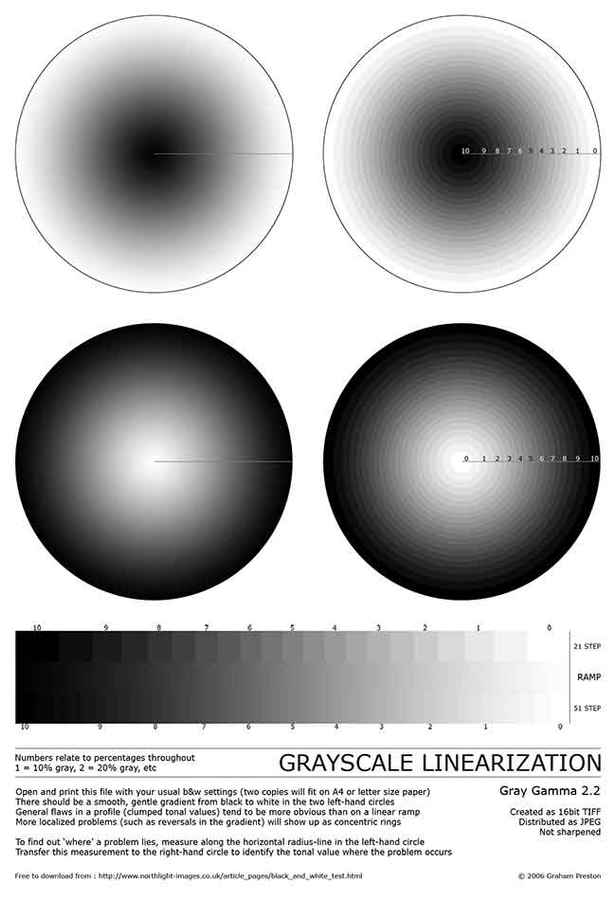 Print Quality
Like most monochrome Lasers, this printer is strong with text and an average performer with grayscale pictures. The printer played well to its strengths and produced documents that were readable even at font size 4! The grayscale pictures were not bad, but there was prominent banding that appears when printing pictures. Beside this, the printer is not exactly bad with pictures, and we saw well differentiated shades in our standard grayscale test image (shown above). The manufacturer specifies the speeds at 26ppm. We found that the prints approached this speed, with a speed of about 24ppm when in 600dpi printing mode. But when printing in the finer 1200dpi mode, the speeds fell down to about 20ppm. While duplexing, ofcourse, the speed feel to further 14ppm. But the sacrifice of speed is nothing compared to the convenience and savings from convenient duplex printing. However, the printer stands out for the quick start up time where the printer can be woken up and the first print is out in 7 seconds, much faster than most other printers in the market.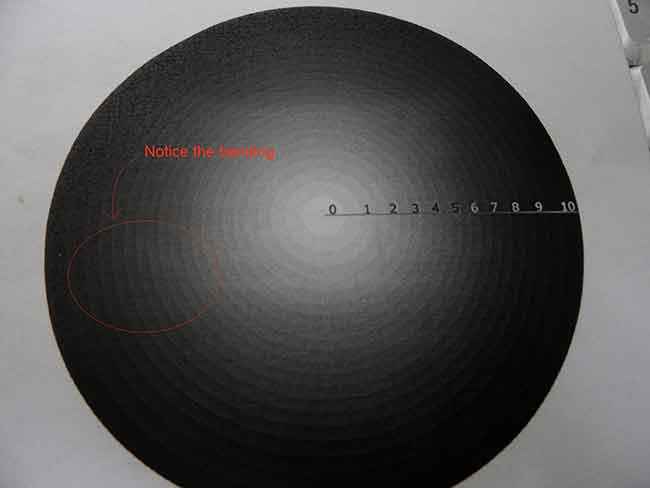 Cost of Ownership
With an HP Laser toner, available for a market price of Rs. 3,500, the HP LaserJet Professional P1606dn provides an approximate yield of 2100, and the cost of ownership comes to nearly Rs. 1.67 per page. Comparing the market prices of toners of other companies, the cost of ownership comes to nearly the same value. The printer consumes 440W of power when operating and a meager 2.2W when on standby. Lots of green points for the low energy consumption and quick wake-up time (7 seconds for first print).
The printer, however, is noisy, with sound levels upto 50 dBa at a distance of 0.5 meters.
Verdict
HP LaserJet Professional P1606dn is a competitive printer, and is neck to neck with similar products from its rivals. The printer's quick start-up scores for it, and while one shouldn't consider this in a printer test, we loved the way this printer looks, which is a change from its dull looking competitors. We feel that support for USB printing would have given it a real edge over other printers. If, however, the cost sets you back, go for a cheaper standalone printer and connect it to a computer used as a printing server.
- Test picture courtesy of Northlight-images