Plextor M5 Pro Xtreme 256GB SSD detailed review
With the increasing demand of SSDs, it's by no surprise that we see a rise in the number of SSDs available in the market. This is easily understandable considering that the performance offered by SSDs is far superior than HDDs even though the price of SSDs may seem high. Towards the end of 2013, we saw many new SSD releases and most of the SSDs that trickled down to our test centre, performed very well. The Samsung 840 Pro series SSD is one such example. Today, we have a new contender from Plextor which is the Plextor M5 Pro Xtreme. This is the first Plextor SSD to grace our test centre and going by what we had read about the performance of Plextor SSDs, we were waiting to put one to the test.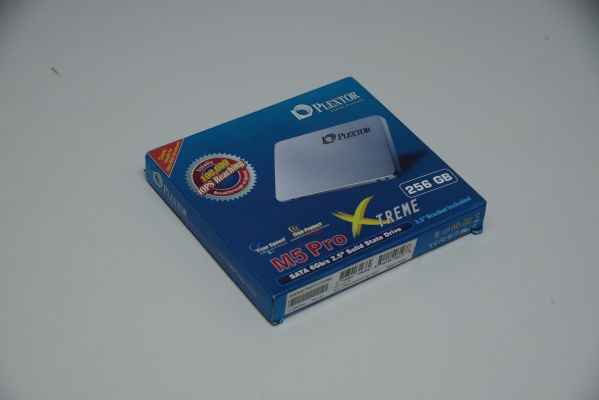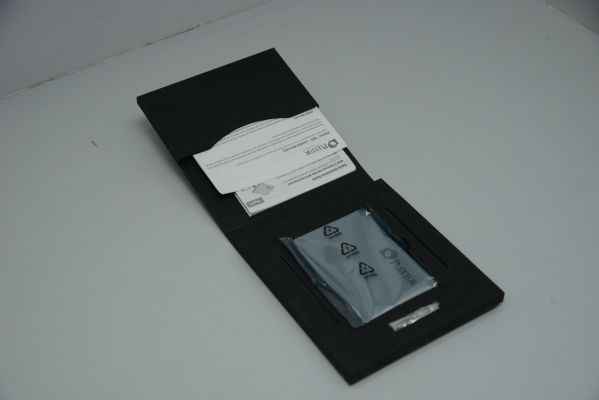 For starters, the Plextor M5 Pro Xtreme is an overhaul of the older Plextor M5 Pro SSD. The drive comes packaged in a shiny blue coloured box with a picture of the SSD along with its details and specifications. The box also advertises that the drive is capable of up to a total IOPS of 100,000, but we'll have to verify their claim by putting this drive to the test though. Apart from the SSD itself, other contents of the box include a 3.5" bracket, two set of screws with four screws per set, a quick installation guide and a warranty document. The box also includes activation keys for two software utilities which are NTI Echo and NTI BackUp Now EZ. NTI Echo, if put simply is a cloning solution using which you can make an exact clone of the data on your existing storage drive and put it on the Plextor M5 Pro Xtreme SSD. NTI Echo provides features like Dynamic resize cloning, filter cloning, one-to-one cloning and user defined cloning. NTI BackUp Now EZ on the other hand is a complete backup utility that features cloud backup, file and folder backup and system backup. Amongst other things, the included 3.5" bracket comes in handy when you're installing the drive and you don't have a 2.5" drive bay to spare in your computer case.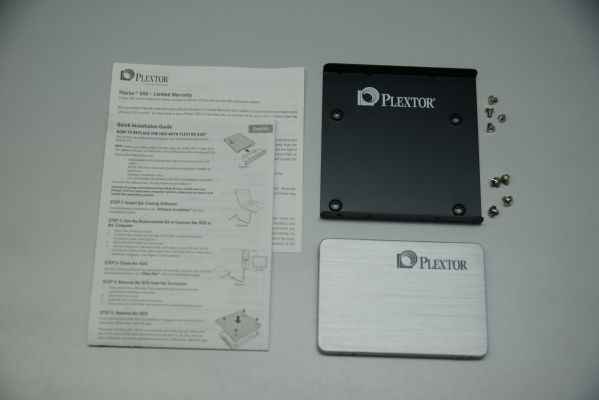 The M5 Pro Xtreme retains the same design as the M5 Pro with an aluminium housing. In terms of dimensions, the Xtreme features a height of 7mm which makes it very easy to install inside laptops and ultrabooks. The outer casing of the Plextor M5 Pro Xtreme SSD has a brushed aluminium finish which adds a professional look to it. Popping open the hood of the SSD, we noticed that the drive has a total of 16 Toshiba 19nm NAND chips with 8 NAND chips on either side of the PCB, 2x 256MB Hynix DRAM and a Marvell 88SS9187 controller.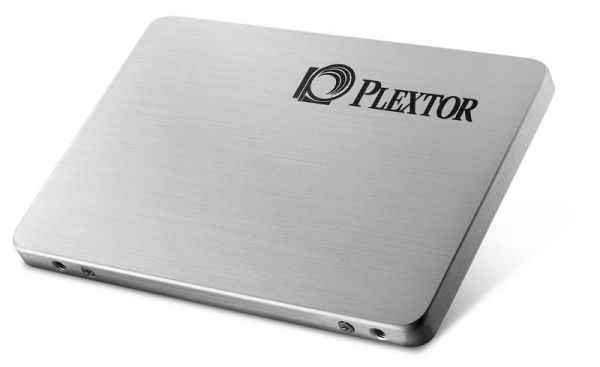 We used a mix of synthetic and real world tests to test the performance of the Plextor M5 Pro Xtreme 256GB SSD. But before testing we made sure to securely erase it using DiskWipe software utility and used the One Pass Zeroes erasing pattern to write zeroes on the SSD. This ensures that the SSD is free of any content. Our first synthetic test was Crystal Disk Mark and we kept the test size as 1000MB for both random read/write tests while running five iterations of the test.

These are the scores received using Crystal Disk Mark (0x00 Fill):

Read (in MB/s)
Sequential/512K: 535.1/418
4K QD32: 341.6

Write (in MB/s)
Sequential/512K: 455.4/447.8
4K QD32: 282.4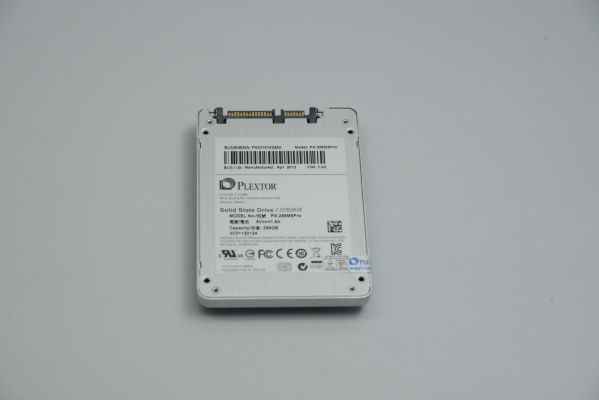 Next we used AS SSD benchmark to get the sequential and random read/write scores. The file size we used in the random test was 4KB. We also received the access time from the AS SSD benchmark.

These are the scores we received in AS SSD benchmark:

Read:
Sequential Read (in MB/s): 509.44
4K 64 (in MB/s): 33.92
Access Time (in ms): 0.036

Write:
Sequential Write (in MB/s): 425.82
4K 64 (in MB/s): 94.01
Access Time (in ms): 0.039

Overall Score: 1016

IOPS
Read 4K-64 Thread: 82057
Write 4K-64 Thread: 66120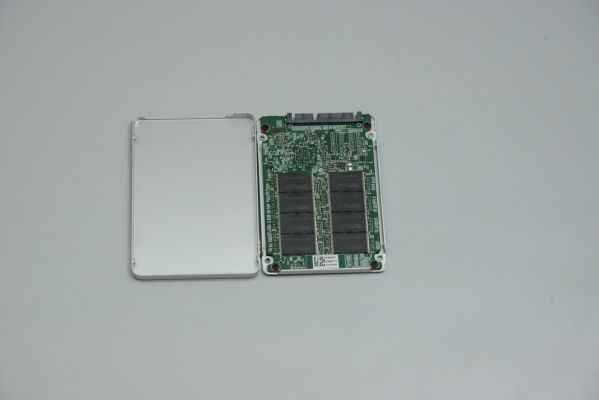 AS SSD Copy Benchmark:
Speed (in MB/s)
ISO: 459.14
Program: 361.38
Game: 456.76
Duration (in secs)
ISO: 2.34
Program: 3.89
Game: 3.02

Synthetic tests didn't end here as we also ran PC Mark 7's secondary storage test. Below are the scores that we received using PC Mark 7:

PC Mark Secondary Storage Score: 5481
Windows Defender (MB/s): 5.67
Importing Pictures (MB/s): 29.65
Video Editing (MB/s): 22.98
Windows Media Centre (MB/s): 8.22
Adding Music (MB/s): 1.41
Starting applications (MB/s): 63.33
Gaming (MB/s): 17.2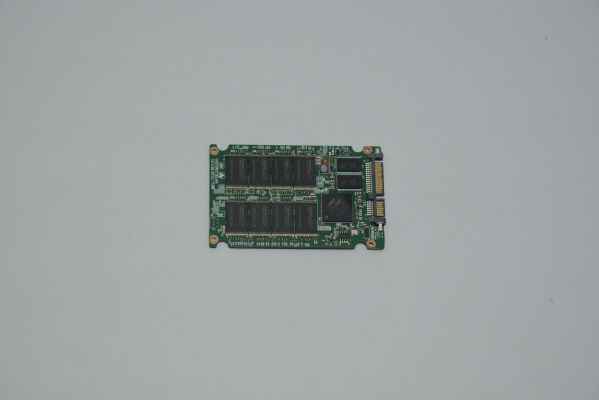 Finally, we did the real world tests as these tests are a true indication of how good is the performance of any particular SSD. We used a single 8GB sequential file for sequential read and write tests. And an assorted set of files of size 8GB for assorted read and write tests.

Real world test results:

8 GB Sequential File Write: 448.38
8 GB Assorted File Write: 420.96
8 GB Sequential File Read: 347.41
8 GB Assorted File Read: 302.84
Sequential Transfer: 397.89
Assorted Transfer: 361.9

When we take a look at the overall performance of the Plextor M5 Pro Xtreme SSD, we can say that the drive is surely very quick. The benchmarks place the SSD right next to the SanDisk Extreme II but still a little bit below the Zero1 award winning Samsung 840 Pro series SSD. The Xtreme has many useful features and is built really well while also having a profile suited for laptops and ultrabooks. With a price of Rs.19,500, Plextor is pushing its luck considering the better performing Samsung 840 Pro is available for about Rs.16,000. Though the Plextor M5 Pro Xtreme is a good performing SSD, its price makes it hard to recommend.

Features:
TRIM Support: Yes;
S.M.A.R.T.: Yes;
SSD Controller: Marvell 88SS9187;
Buffer: 512MB DDR3;
Form Factor: 2.5 inch;
Interface: SATA 6Gb/s;
Data Encryption: AES;
Warranty: 5 years.