Intel Core i7 7700K detailed review
It seems as if only yesterday we were looking into the launch of the Intel Skylake series of CPUs. However, that isn't the case, Skylake happened in August 2015, a good year and a half back. This iteration took less time and isn't a complete redesign to begin with. Kabylake departs from the classic Tick-Tock cadence cycle that Intel had been following for so long. Instead, Intel Kabylake isn't a tick or a tock. It's an 'optimize.' So Intel is basically ironing out whatever issues they'd found in Skylake and improving certain vital areas as we'll come to see. What this means, is that you shouldn't expect tremendous performance gains from Kabylake across the board. There have been quite a few ridiculous overclocking gains reported with the 7700K with one recent record having hit 7.2 GHz with liquid helium.

Based on the 14nm FinFET process node, Kabylake's key improvements are focused around the new IGP which now has full hardware VP9/HEVC decoding capabilities. All of these improvements are going towards Intel's Cannonlake architecture which is slated for launch later this year. Cannonlake should ideally be a die shrink to 10nm but with AMD's Ryzen on the horizon, we're quite eager to see how Intel will respond. With barely a month for AMD's offerings to be launched, we've started hearing of new SKUs being prepped by Intel. The Core i7 7740K and the Core i5 7640K are supposedly being prepped for launch just around AMD's Ryzen launch. This is all still not confirmed but is quite likely true.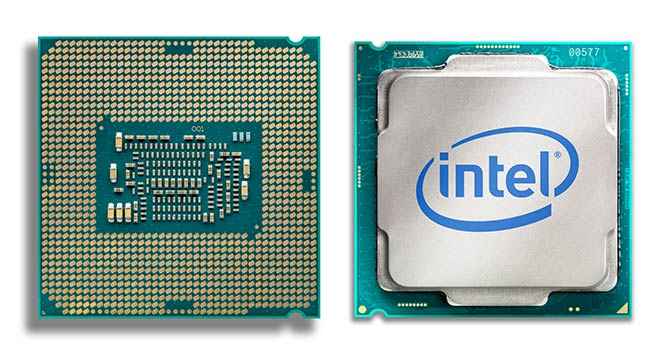 Lately, there have been rumours that Intel might opt for yet another optimisation step in the form of Coffee Lake before moving onto Cannonlake, Coffee Lake flagship SKU is also expected to be 6-core. Aside from the IGP, Kabylake processors bring with it, a few key changes to the platform, including the new 200 series Union Point chipset among others. Support for Intel Optane seems to be one of the highlights of the newer 200-series chipsets.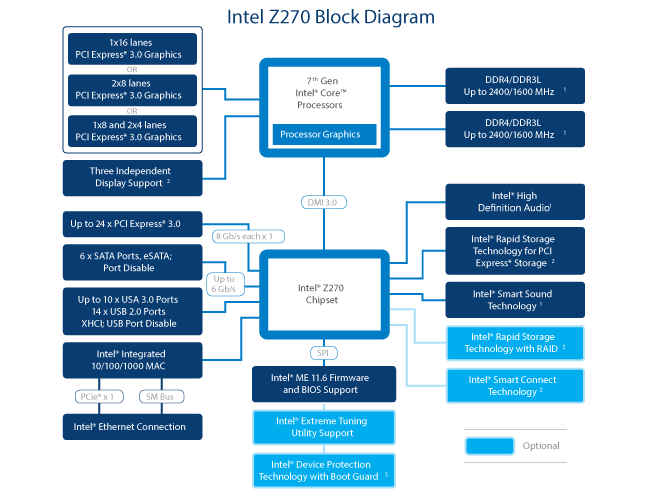 Kabylake is how Intel hopes to materialise what it calls the "Immersive Internet". The improved IGP on Kabylake goes a long way towards making this a possibility. And that's by making 4K content consumption easier, helping bring popular Esports titles to each and every one along with VR and 360-degree video playback.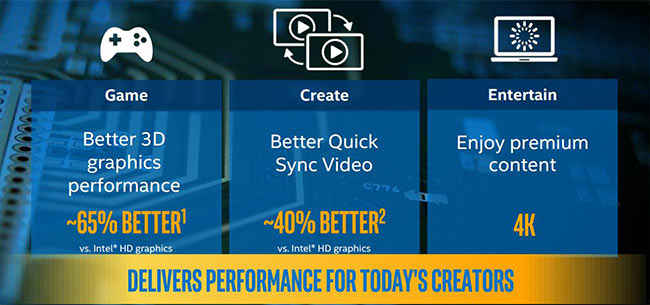 Key improvements with Kabylake and Union Point
We've already mentioned Intel Optane and the IGP as the improvements with Kabylake that stand out the most. Here are the rest.
200-series Union Point chipset
While new motherboards with every microarchitecture release have been a point of contention for quite some time, the new 200-series Union Point chipset is compatible with Skylake CPUs and Kabylake CPUs are compatible with the older Sunrise Point 100-series chipsets.
Improved clock speeds
Greater clock speeds are a given. Kabylake's flagship Core i7-7700K is clocked at 4.2 GHz with Turbo Boost propelling it to 4.5 GHz. Even the Core i3 7350K is clocked at 4.2 GHz but it has no Turbo Boost. We see similar gains across the entire SKU table.
Full hardware VP9/HEVC decoding
Kabylake will feature the new improved Intel HD Graphics 630 which has a peak clock speed of 1.15 GHz. It also supports full hardware based VP9/HEVC decoding, boasting the capability of handling 4K 60FPS 10-bit with next to no effort.
Intel Optane Technology support
Optane is an upcoming memory technology set to hit the market towards the end of this year i.e. 2017. Another name for the same is 3D Xpoint "3D-cross-point". Compared to SSDs, it boasts of 10x lower latency, 3-4x improvement in read and write speeds compared to existing NAND and a packing density that's four times greater than DRAM which means more capacity per unit space. Most Z270 motherboards will feature U.2 ports which are supposedly the port of choice.
A lot more PCIe lanes
While the CPU will still provide for 16 PCI Express 3.0 lanes, the PCH on the Z270 boards will now provide 24 PCI Express 3.0 lanes which is an improvement over the 20 lanes that 100-series Sunrise Point chipsets used to provide.
Interestingly, Kabylake will be the first microarchitecture since the Core I series debuted to have an unlocked Core i3 processor. The Core i3-7350K, which we will be reviewing shortly, is a 2C/4T SKU with a base clock of 4.2 GHz, there's no boost on Core i3.
Overclocking on Kabylake has been made more beginner friendly. a lot more simpler, especially with the voltage levels. Even the instability that arose due to the AVX instruction set being called has been worked on to allow for a more stable higher OC frequency. Something we've seen on quite a few motherboards in the past.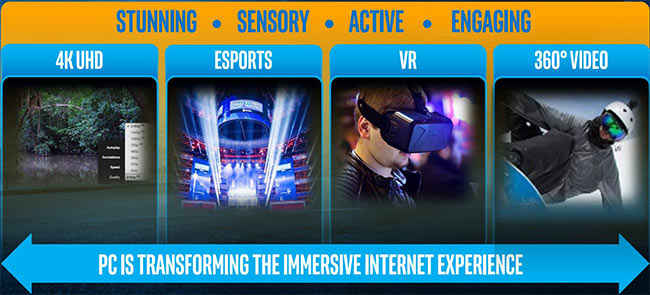 Performance of a different kind
With performance, the 7700K excels at a few tests but overall, the increment isn't that impressive. In our WinRAR test against the 6700K, the 7700K had a reduction of about 0.6 seconds which amounted to slightly above 1 percent which is within the error margin. Even in CineBench the score difference was just 2 units in favour of the 7700K. However, when you move towards utilising the improved IGP you see a marked difference. Transcoding a 4K video had an improvement of about 9.8 percent and gaming in GTA V was equally decent. On the 6700K with no discrete graphics card connected, we managed to get 45 FPS and on the 7700K that went up to 54 FPS. We tried overclocking the CPU on air but were only able to complete benchmarks at 4.8 GHz. Taking it up any further would cause the CPU to throttle.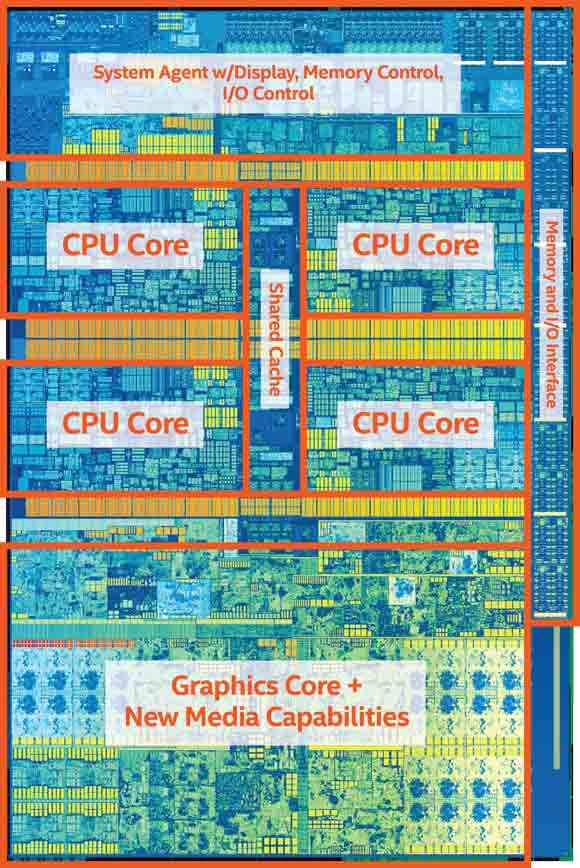 Specifications:
Clock Speed - 4.2 GHz,
Turbo frequency - 4.5 GHz,
Cores/Threads - 4/8,
Lithography - 14nm,
TDP - 91W,
IGP - Intel HD 630,
IGP Frequency - 350 MHz,
IGP Max Freq. - 1.15 GHz.
Test Rigs:
CPU - Intel Core i7 6700K / Core i7 7700K
Motherboards - GIGABYTE AORUS Z270X GAMING 9
GIGABYTE AORUS Z270X GAMING 7
ASUS MAXIMUS IX FORMULA
MSI Z270 Gaming M7
RAM - G.Skill Trident Z DDR4 3200 MHz (8GBx4) (Clocked at 2400 MHz for the review)
SSD - 2x SanDisk Extreme II 240 GB RAID 0
HDD - Seagate IronWolf 10TB
CPU Cooler - Noctua NH-D15
PSU - Corsair HX1050
Cabinet - Thermaltake Core V51