HP Z2 Mini G3 Workstation detailed review
Design professionals, CAD engineers, video editors and many creative people generally rely on two kinds of machines for their work — one is the ageing and often underpowered Mac lineup, while the other is the traditional Windows PC tower. There are some big and bulky Windows laptops available for the task, but nothing in between. To fill this gap, HP came up with the Z2 Mini workstation last year and it was recently launched in India. This delightfully small mini PC is CAD certified and hence offers performance of tower-grade PCs in a small form factor. In India, the Z2 Mini workstation starts at around Rs. 72,000 and our review unit was priced at Rs. 1,01,503. Now, I know this is a steep price, but can it justify it? I tested the machine for two weeks to find out.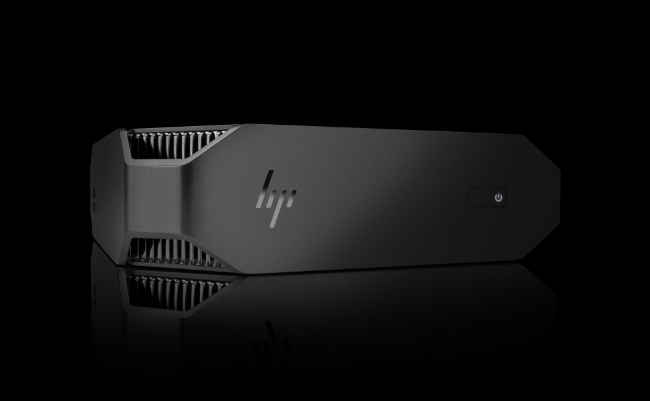 Tech specifications of our test unit:
HP Z2 Mini G3 Workstation
Processor: Intel Core i7 6700
RAM: 8GB
GPU: NVIDIA Quadro M620 2GB
Storage: 1TB Hitachi HDD
OS: Windows 10 Pro
Build and Design: Small, sturdy and suave
I have been a PC nerd since school, when Pentium III used to be the king and I have always seen big powerful PCs in larger form factors. That trend however, has been changing and nowadays we see more and more powerful mini PCs joining the market. However, the fact that this mini PC has an Nvidia Quadro GPU is a big deal, and HP managed to couple in an Intel i7 6700 allows it to run CAD, making it one of a kind. The HP Z2 Mini G3 brings this in a refreshing design and a form factor worth drooling over. HP claims that the Z2 Mini is about 90% smaller than a traditional business class PC and while I feel that that's marketing speak, I would agree that it is a hell of a small machine. Weighing just 2.04kg and contained in a 21.6cm square footprint, it'll take very little space.
The unit has rubber feet at the bottom and can be placed anywhere easily. It also comes with a standard VESA mount at the back, so that it can be attached to the back of a monitor with VESA mount. There were no issues when I placed the system sideways, but since it does not come with clip-on feet for the side, I won't recommend doing so. Unlike regular PC cases, the Z2 Mini does not have dedicated cooling for the case, instead the two fans inside the box (one on the CPU and other on the GPU) throw out exhaust through both sides of the well ventilated body.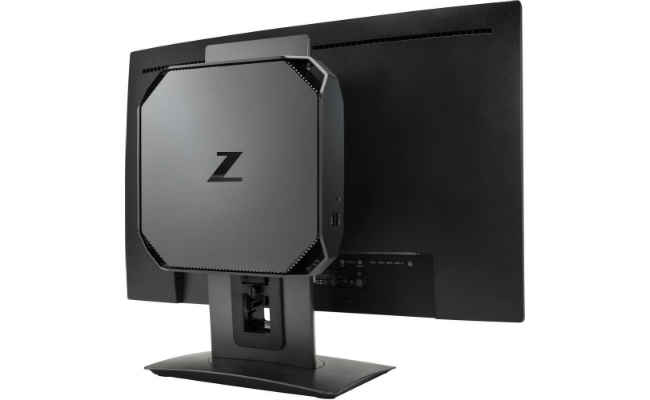 I also like the good looking and unorthodox design of the Z2 Mini with its edges cut-off. This not only makes the mini PC look different, but it comes in handy if you are on the move. The back of the case can easily be removed and is operated via a latch system. While you can replace the HDD and the M.2 SATA drive, HP tells us that doing this will void the warranty, and you do not want HP's commendable three-year-warranty to be voided.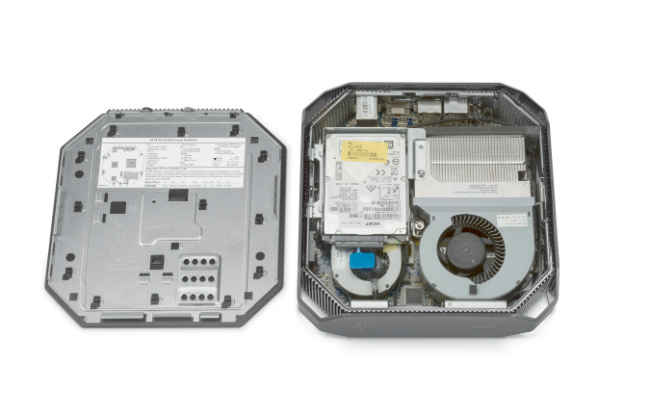 I/O: More than enough
While the Z2 Mini is still a mini PC, it does not lack any ports. At the back, you get two USB 3.0 ports, one ethernet jack, two USB 3.1 Type-C ports capable of running displays and a whopping three DisplayPort 1.2. This means that this small PC can run five displays at once. There are more ports on the left side of the machine, including a couple of USB 3.0 ports (one for charging) and a headphone/mic combo. This is all powered by a 200W brick, which connects at the back as well. I feel this is more than what most would need, but I would have preferred an additional SD card slot and the standard HDMI port, just in case. Photographers would have appreciated the inclusion of a micro-SD card, while the HDMI port is more suited to a wider array of users (even though professionals will probably not mind that it's missing).
Besides the physical ports, the HP Z2 Mini also has integrated dual band AC wireless with support for all 802.11 a/b/g/n/ac standards. You also get Bluetooth 4.2. We tested the machine with different routers and on both 2.4GHz and 5GHz bands, and everything works as intended. Although download and upload speeds will depend on your data plan too.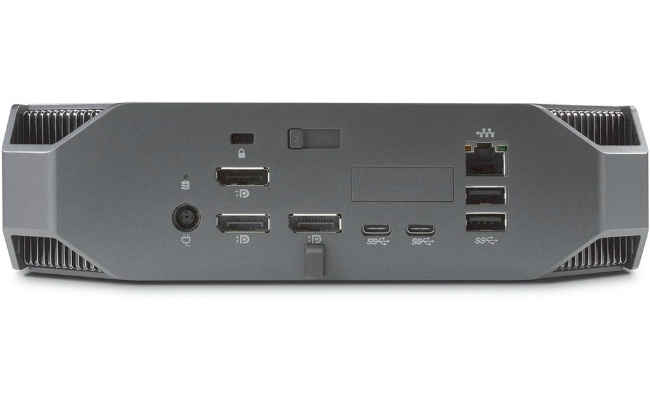 HP also includes a standard wired keyboard and mouse combo with the Z2 Mini and they are just about functional, with nothing extraordinary.
Performance: Good not great
Our test unit was powered by an Intel Core i7 6700 processor, which is a last-gen processor. This is because the Z2 Mini was originally launched last year and the configuration has not been altered since. Although, a higher stack of the Z2 Mini comes with an Intel Core Xeon E3-1200v5 CPU if you are interested. The i7 6700 on our test machine was paired with 8GB of DDR4 RAM and the Z2 Mini can support upto 32GB of RAM on two slots.
The CPU and RAM configuration is combined with an NVIDIA M620 discrete GPU. This belongs to NVIDIA's older Maxwell architecture and comes with 2GB of vRAM and a 128-bit memory interface. The GPU is CAD and 3D Max certified, but it can't handle VR applications. It is powerful enough to offer you decent experience on Adobe's software suite. Rendering an 8-minute 1080p file, shot @60fps, took just 7 minutes.
While rendering times were fine, my video editor and I observed an odd anomaly. The system took quite a lot of time every time it was powered on or when we tried to boot software like Photoshop or After Effects. I'm inclined to believe this is because of the fact that the HP Z2 Mini has a HDD inside, but it could also be a problem with the free version of the software that we were running.
The 1TB Hitachi HDD, which comes in the Z2 Mini is rated for 7200rpm and worked fine during our storage tests. That being said it is an HDD and in 2017 HDDs are the slowest form of internal storage, which means a 128GB SSD is warranted, especially at this price. In hindsight, if faster storage is your requirement, the Z2 Mini can also be upgraded with an M.2 SATA SSD.
Here is how the HP Z2 Mini performed on benchmarks.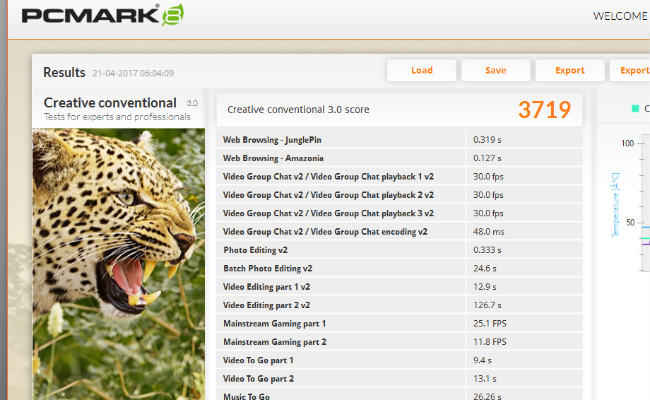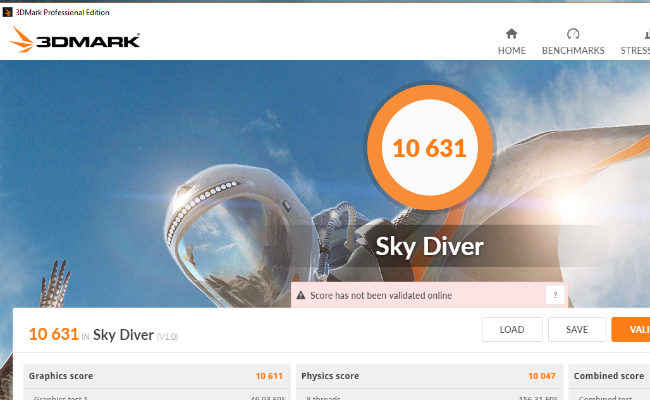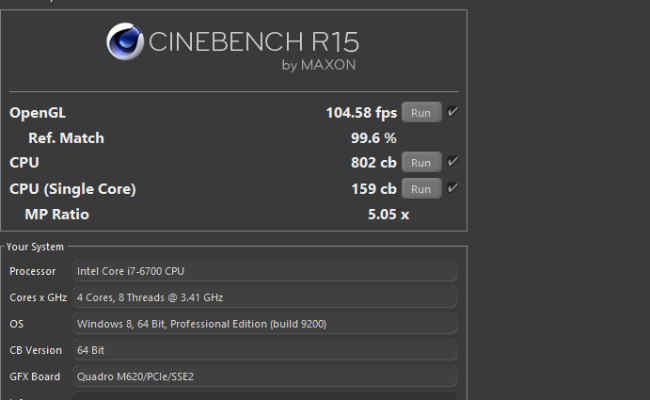 Long story short, the HP Mini PC provides the power of a workstation in a smaller form factor. You can definitely build a better workstation PC at the same price, but if you are not clear on what components to buy, or how to make one, a pre-configured machine like this is a good option for you.
Bottomline
The HP Z2 Mini G3 is a small yet powerful tower PC replacement. It has enough power to please some pro users, but if you don't mind making room for a tower PC, you could build a more powerful one at this price. Yes. you won't get the three-year warranty, but you will have more power to run all your software faster.
On the other hand, the HP Z2 Mini G3 is for those who don't want the trouble of making a dedicated workstation PC and maintaining it afterwards. If you identify with this, then this device is worth a look.