Gigabyte GA-X99-SLI detailed review
Quad SLI is what the Gigabyte GA-X99-SLI aims to provide. Gigabyte might be feeling a little short-changed since NVIDIA decided to not offer 3-way and 4-way SLI on their GTX 1000-series graphics cards. However, you can still slap on four AMD graphics cards and ride the multi-GPU wave. Or you can still put on four NVIDIA cards if you want to fiddle with HPC. There's no way you should look at a quad-SLI board as obsolete after the introduction of the GTX 1000-series. We noticed that this motherboard looks eerily similar to the Gigabyte X99-UD4 which we'd reviewed a few months earlier.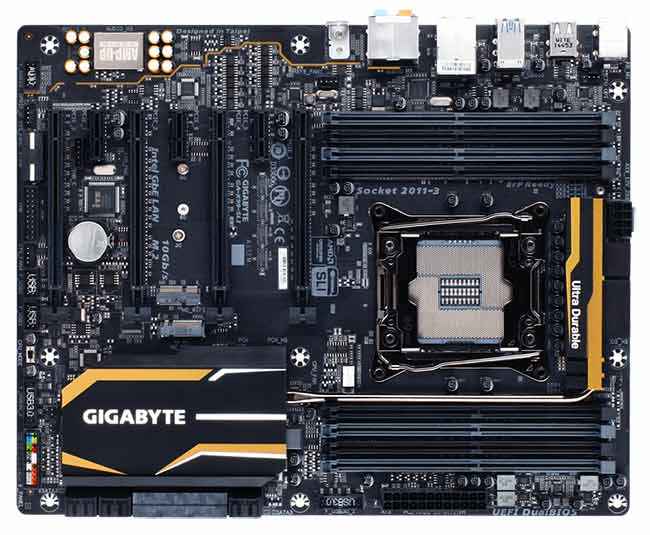 Aside from support for higher RAM clocks and a change in the order of the rear I/O USB ports thanks to an ITE chip there seems to be no difference between the two. However, if you peek at the section around the ITE8792E chip, you'll notice a lot of voltage regulators arranged in two neat rows, these seem to be used for powering the CPU socket. Well, not the whole of it but the extra power pins in the LGA 2011-3 socket that helps achieve higher overclocks. Also, it does seem to have a better ring to it when you call it a X99-SLI instead of an X99-UD4.
Another difference we noticed was that signal traces and SMD components have now been moved slightly away from some of the motherboard mounting holes which is definitely a welcome change. At the end of it, the GA-X99-SLI has made a few changes to the GA-X99-UD4 to bring you an upgrade for a good price.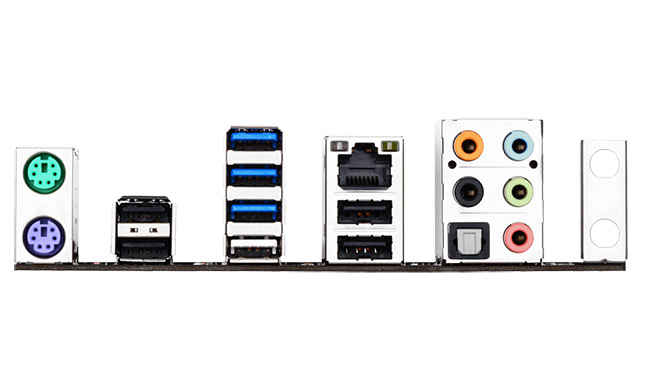 Specifications
Chipset: Intel X99
Memory support: 8x3600(OC)MHz upto 128GB
LAN: Intel Gigabit Ethernet
Audio: ALC1150 7.1
SATA: 10x SATA III
Expansion: 4x PCIe X16(x16+x8+x16+x8)
Dimensions (LxWxD): 305 mm x 244 mm
Warranty: 3 years
Contact
Gigabyte Technology (India) Pvt. Ltd.
Phone: 022-40633222
Email: sales@gigabyte.in
Website: http://www.gigabyte.in/