ECS Liva X Mini PC Review: Small, Cool and Economical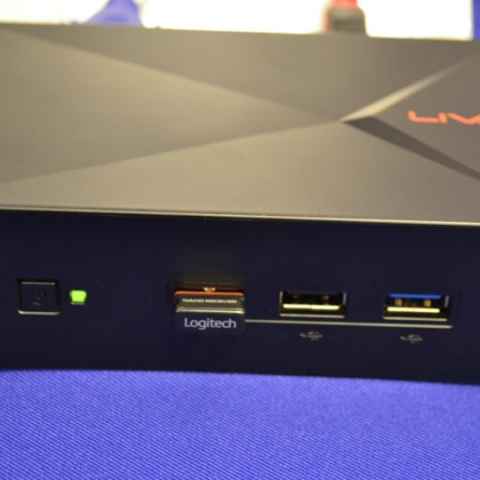 PROS

Great build quality
Fanless design
Low-power consumption
CONS

Upgrading storage is a little cumbersome
Linux instructions unavailable
Verdict
The LIVA X makes its debut in the market right when low-power SFF PCs are becoming really popular and given the configuration, it sits well with the competition as a Mini-PC capable of easily handling day-to-day browsing and office tasks.
ECS Liva X Mini PC detailed review
Take a Mini-PC and shrink it down further and you'll get a LIVA X. This isn't the first time we've got our hands on Mini-PCs with low TDP but it sure is the first to come in a size that's so small, it feels deceptive. The LIVA X has an Intel Bay Trail-M SoC which has a TDP of 4.5 W which is similar to the credit card sized computers that are all the rage these days. The device is really well built from the placement of components inside to a really massive heatsink which not only does the job of a heatsink but also adds bulk to the product enabling it to stay in one place and not tumble at the slightest tug on one of its wires. The device did not heat up to the extent that laptops do even during the peak portions of PCMark so the passive heatsink works well.
SPECIFICATIONS:
Intel Bay Trail: M Celeron N2808
Memory: 2GB DDR3L
Expansion Slot: mSATA
Storage: eMMC 32GB
Audio: Realtek ALC283
LAN: RTL8111G Gigabit Ethernet
Ports: 1x USB 3.0, 2x USB 2.0
Dimensions (LxWxD): 135 mm x 83 x 40 mm
Warranty: 3 years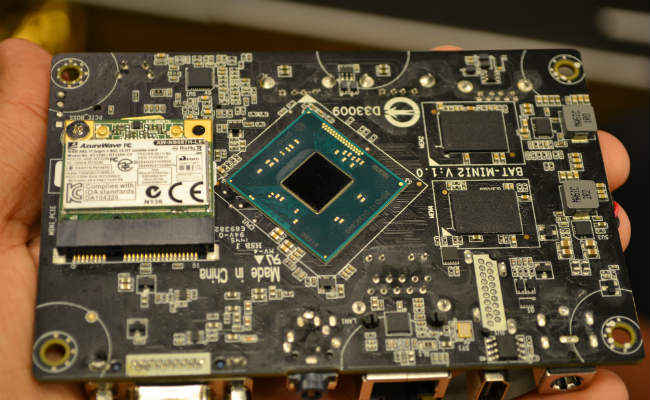 Wi-Fi and Bluetooth are powered by an Azurewave AW-NB087H which is a 1T1R 802.11n chip. 1T1R radios are sufficient for a client if you're not going to be streaming video content above FullHD. Unlike the Mini-PCs that we generally get to see, the RAM and Storage on the LIVA X are actually BGA chips so upgrading them isn't an option though if you ever need more storage then there is an mSATA expansion slot provided. Getting to the expansion slot requires you to pull the heatsink and it does take a little effort since the thermal pads are quite sticky. It doesn't sacrifice on aesthetics and given the usage scenario, the LIVA X is more than capable of getting the job done, i.e. we mean internet surfing and working on spreadsheets.