D-Link DIR 685 detailed review
The D-Link DIR 685 Router is a high-end feature-rich router. It has a smooth finish and a 3.2-inch LCD screen, making it one of the better looking routers in the market.
The D-Link DIR 685 comes with two USB ports for external storage devices and it also has a slot to attach a 2.5-inch SATA hard drive (up to 500 GB) on its rear side. It can also be used as a photo frame although we would have liked a larger screen to better suit that purpose, like the one on the Transcend PF810 Digital Photo Frame. The D-Link DIR 685 is easy to set up, although it takes a long time to start up. The touch screen buttons have a definite delay in the response time. The LCD is crisp and it displays information such as internet speeds. The router provides unique features such as FTP server and file sharing on the network. It even offers Bittorrent downloading capabilities.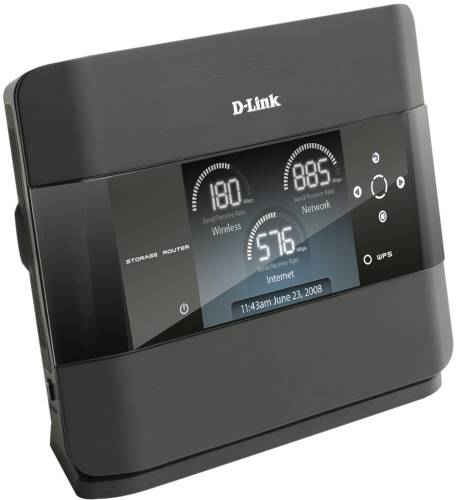 The D-Link DIR 685 was tested for wireless performance in three zones. It runs quite smoothly with the wireless connection in the same room but the signal quickly weakens in the adjoining room and so does the performance. For all the grand features provided by the router, there is a grander price to pay. At Rs. 21,000, the D-Link DIR 685 is one of the most expensive routers we've tested.
Click here to download the detailed spec and performance log sheet for the D-Link DIR 685.

Specifications for the D-Link DIR 685
Compliant Standard: IEEE 802.3, IEEE 802.3u, IEEE 802.11b, IEEE 892.11g, IEEE 802.11n (draft 2.0)
LAN Ports: 1 WAN port, 4 LAN RJ 45 ports
Dimensions: 4.4 in x 5.8 in x 1.2 in (W x D x H)

Contact information for the D-Link DIR 685
D-Link (India) Ltd.
Phone: 91-22-8659 5765
Email: divya.shetty@dlink.co.in
Web: www.dlink.co.in
Price: Rs. 21,000