BenQ GW2760HS detailed review
Picking a 27" monitor for yourself is a bit dicey. It's a large monitor that you're looking at and the moolah that you'll need to lay out will consequently be a lot as well. We expect a lot from things we spend a lot on and when such an item doesn't meet our expectations, we're badly let down.
Thankfully, the BenQ GW2760HS is a monitor that will make all your dreams (about monitors) come true. The monitor is essentially the big brother of the BenQ G2250 and carries forward the same design aesthetics. The bezel is thin and so is the profile; the OSD is the same as that on the 2250, but the buttons have now been moved to the right and rear of the monitor. An arguably more convenient location.
Slim bezel aside, it's the performance of the monitor that really matters and this is where this monitor shines. Being based on VA technology, this monitor pumps out a contrast ratio in excess of 1300:1 at 50% brightness. This is a value that is unmatched in this category and clearly indicates the inferiority of TN panels in this regard. Even at 100% brightness the contrast ratio only fell to 1299:1. To further hammer the point home, the black luminescence levels were at 0.14, again, unmatched in our tests. When we consider our lagom.nl tests we again find this monitor performing admirably. In fact, this is one of the few monitors that passed even the pixel walk tests with aplomb.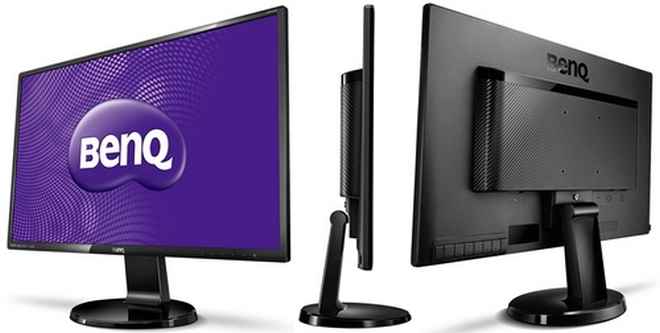 This obviously great performance in the benchmarks was very evident and the real-world tests proved the same thing. The Avatar test clip we used show-cased some of the best textures that we've seen in a long time and the details were exceptionally clear and scenes appeared very natural with great depth.
We would heartily recommend this monitor to anyone who's on the lookout for a great monitor at almost any price. There are monitors that retail for double this price that don't perform half as well and there are probably only some professional monitors with a better contrast ratio than this.

Specifications:
Display size: 27"
Native resolution: 1920x1080
Panel technology: VA
Panel type: Matte
Connectivity: DVI, D-Sub, HDMI