Asus Chromebox CN60 Review: Too expensive given the closed environment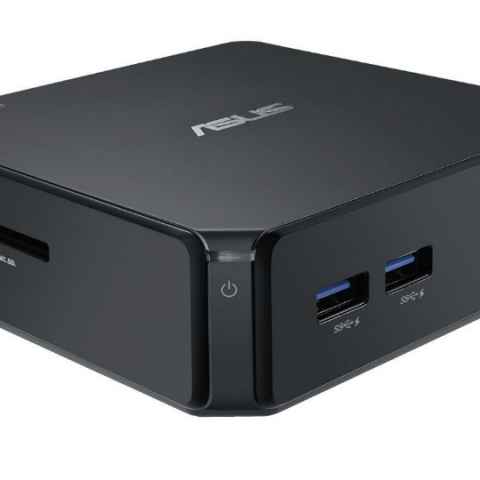 PROS

Fanless cooling design
Good build quality
CONS

Costly to own
Limited use due to Chrome OS
Verdict
The Asus CN60 Chromebox is good for doing stuff on the web since it uses Chrome OS but due to its low hardware capabilities as well as Chrome OS' shackled ecosystem, buying this doesn't make sense. So we'd rather wait for a generation or two for the device to mature and start offering better returns for money.
Asus Chromebox CN60 detailed review
We are looking at the Celeron based SKU here which is the cheapest one you can get your hands on. Its body is primarily constructed using plastic and the base has thick rubber feet to cushion the device. The heatsink on the processor uses a fanless design and there are cooling vents on the rear and the bottom of the device. Inside the outer casing there is a metal cage onto which the motherboard is mounted so the overall construction can be said to be quite rigid and the cooling is adequate since we never felt the box heat up over a period of continued usage. We can definitely say that the build quality of the device is quite good.
The Chrome Web Store has a plethora of apps that you can use to extend the features of the Chromebox but obviously not to the extent that would be possible on a work-station so don't get your hopes up.
Since it runs ChromeOS, the Chromebox boots up quite fast, often in less than 10 seconds. Since the environment is restricted to just a browser there isn't anything that we can benchmark outside the said environment. Which is why all we did were run browser based benchmarks to judge the performance of the device. Needless to say it is really good at browsing but the underlying hardware has a lot more potential which is not being used.
Would a normal consumer go and buy a Chromebox? We don't think so since it wouldn't make economic sense. So we'd rather wait for a generation or two for the device to mature and start offering better returns for your money.

Specifications

CPU: Intel Celeron 2955U
IGP: Intel HD Graphics
Memory: 2 GB (Upgradable to 4 GB)
Storage: 16 GB M.2
Wi-Fi: 802.11n
Bluetooth: 4.0
Ethernet: Gigabit
Video Out: HDMI, DP
USB 3.0 ports: 4
Weight - 0.6 kg
Dimensions (LxHxD): 124mm x 124mm x 42mm
Warranty: NA