Acer S240HL detailed review
The Acer S240HL is an unremarkable monitor in many respects. It's a good monitor and not too bad in terms of aesthetics. The build quality is nothing to write home about either, but it isn't bad. The monitor is literally a black rectangle with a compact stand and base. The stand only allows for tilting so there isn't any swivel or any other such freedom of movement.
It's a plain-jane 24" monitor sporting a resolution of 1920x1080. The panel is a TN one and it's performance was also exactly as expected, strictly average. What does stand out is the fact that while the performance is average, it's at least consistent, with the contrast ratio stubbornly sticking to the 500:1 range no matter what preset mode we tried.
Even the tests we conduct using lagom.nl proved that this monitor is nothing but average, with the green, pink, red, yellow and white bands rendering with their last two blocks merged together.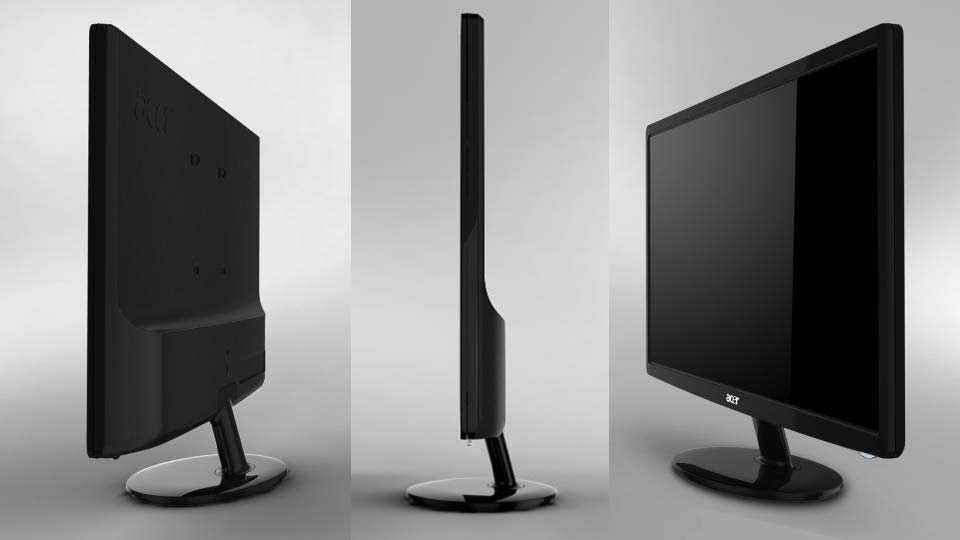 So why are we even recommending this monitor if it's strictly average? The price. At Rs.10,500, finding a larger monitor is very hard and while you can spend upwards of Rs.20,000 to get something as good as the BenQ XL2411T, you won't really find it to be twice as good even if you're paying twice the price. There are definitely better monitors out there, but this is the best deal that you can get at this price.