Airtel Huawei E8231s-1 3G dongle detailed review
India still has a long way to go when it comes to broadband Internet, but it is expected that we will have one of the highest number of Internet users in the world in the coming few years. With the Internet population growing, accessibility has also improved. Almost every cellular network operator has brought in 3G dongles which are not only portable, but are coming with built in Wi-Fi which makes it even more productive.
We give the latest wi-fi enabled 3G dongle from Airtel, a repackaged Huawei E8321s-1, and see if it is worth the money.
BUILD AND DESIGN
The dongle has a standard design which is the size of a pen drive with two LED indicators, one for power and the other to indicate 2G and 3G connectivity. The USB port comes with a cap and a hole incase you want to attach a lanyard which ties the cap down with the main body. The back of the dongle can be removed to unveil the product serial and details, a regular SIM card slot and a microSD card slot.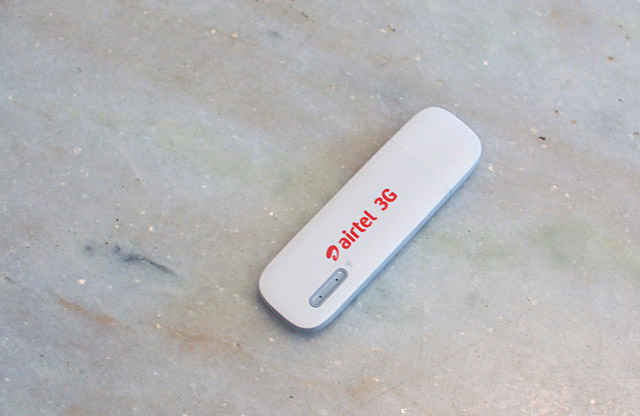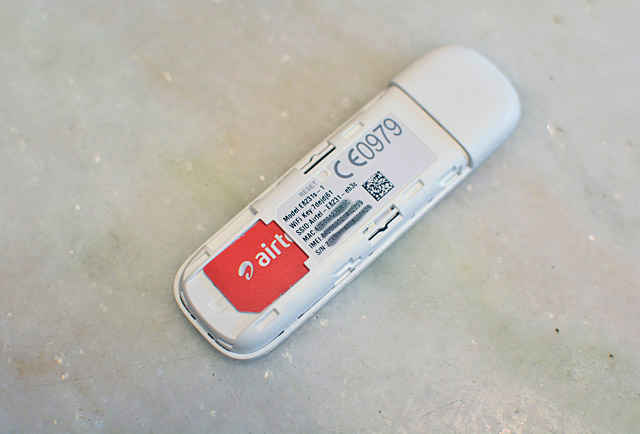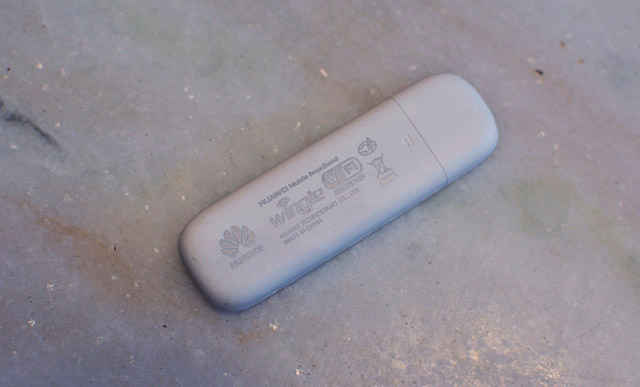 Apart from plugging the dongle into a desktop/laptop, it can also be plugged into a charger with a USB port or even a portable charger. This makes it convenient and you don't have to keep fiddling with it.
PERFORMANCE
The dongle is pre-configured with a Wi-Fi key which can be changed once you connect it to your computer. An easy configuration menu opens up as soon as you open your browser (you can always use the standard IP address to open it, i.e. 192.168.1.1). After configuring the settings including the username and password, you are good to go.
You can connect upto five devices with the dongle, and you can share the company's claimed speeds of 21mbps. To be honest, India doesn't have high speed 3G connectivity so do not expect speeds higher than 3-4mbps which is the same as what you get on any standard Airtel mobile SIM.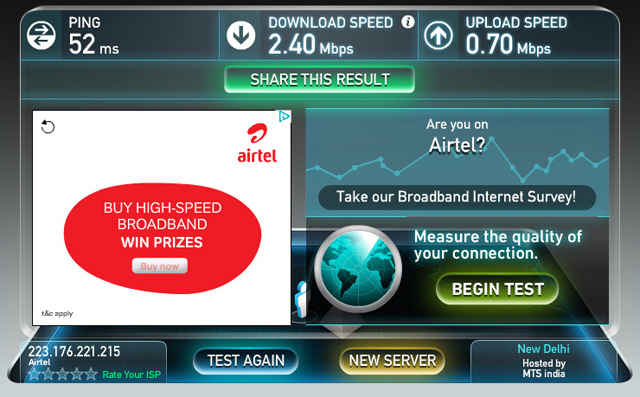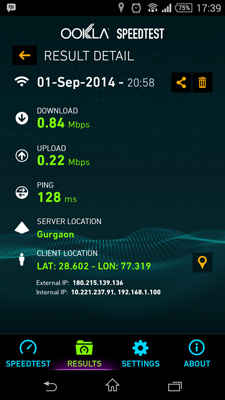 We tested the dongle indoors and outdoors and the speeds varied from 0.8mbps to 3.9mbps on download and 1mbps to 2mbps on uploads. In all fairness, this is way better than what we experienced on a similar product from MTS. Since Airtel has a large mobile network coverage, the connectivity is pretty decent even if you are in the NCR regions.
PLANS
Airtel offers prepaid and postpaid plans which are almost similar to the ones offered by major network providers. However it is much expensive than what Tata Photon and MTS offers.
| | |
| --- | --- |
| Postpaid | Prepaid |
| Rs. 100/300MB | Rs. 102/300MB |
| Rs. 250/1GB | Rs. 249/1GB |
| Rs.450/2GB | Rs.449/2.5GB |
| Rs.950/6GB | Rs.749/4GB |
| Rs.1500/10GB | Rs.1499/10GB |
| | |
| Post limit: 3paise/10KB | |

CONCLUSION
The Airtel 3G Dongle is definitely portable and very convenient when you are on the go, but this is something that you get on every portable 3G Wi-Fi dongle. The only good reason we can give you to buy this over other products is that Airtel has a wider and better network coverage when compared to Tata Photon, Reliance and MTS.