Digisol 4G Mi-Fi Portable Broadband Router detailed review
With high-speed mobile internet achieving greater penetration by the day, a mobile Wi-Fi or Mi-Fi router definitely turns out to be a good investment. Digisol's 4G Mi-Fi Portable router comes with quite a lot of features to enable you to continue working on the go. The device itself is quite small, barely bigger than a visiting card. Half of the top surface has a nice glossy window with a 0.9-inch OLED screen embedded in it. The screen is a nice addition since it allows you to quickly troubleshoot the device should anything go wrong without having to go through the painful process of logging into the built-in UI. An added benefit is that this unit features two micro-RF connectors on the top. So if you ever experience poor signal coverage, you can always hook it up with an external antenna. If only Digisol sold micro RF antennae as accessories.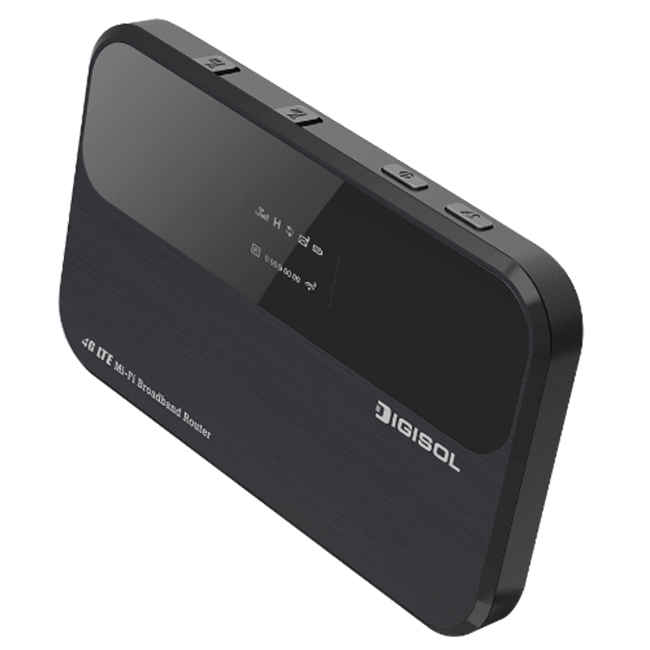 Another good thing is the built-in battery backup, the 2800 mAh battery is akin to what most flagship phones provide so the router is likely to remain alive for the entire duration of a smartphone charge cycle so you don't have to worry about recharging your router before your phone runs out of charge. Given its wide range of frequency support, it should work seamlessly with Idea, Vodafone and Airtel (in certain circles). All it lacks is support for the 2600 MHz frequency band. If this had been present, the Mi-Fi router would've easily been supported across all TSPs (Telecom Service Provider) in India.
The DG-HR1070MS is quite a feature rich router with support for LTE on most mobile service providers. The built-in battery pack and OLED screen add to its utility value and ease of use.
Specifications:
Model: DG-HR1070MS
Wi-Fi: 802.11n
FDD: B3/TDD: B40
WCDMA: 2100 MHz
GSM: 900/1800 MHz
WPS support: Yes
Battery: 2800 mAh Li-ion
MicroSD slot support: 32 GB
Dimensions: 109 x 66 x 14.1 mm
Weight: 316.2 gm
Warranty: Product lifetime
Contact
Smartlink Networking Systems Ltd.
Phone: 022-3061-6666
Email: helpdesk@digisol.com
Website: www.smartlink.co.in