Sony Ericsson Naite J105i - the 'Green Heart' that's priced under Rs. 8,500 detailed review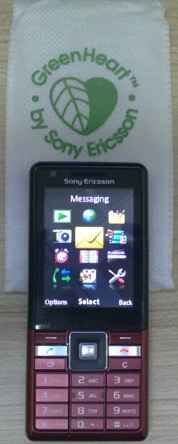 The Sony Ericsson Naite (J105i) is labelled as the 'Green Heart', since it is designed to be very eco-friendly with recyclable plastics and reduced packaging to help cut down on wastage of raw-materials. Also instead of shipping with a paper instruction booklet, the Nait has an e-manual installed on the phone itself. This approach is claimed to reduce paper usage by some 90 per cent, and hence justifies the 'Green theme'. In addition, eco-friendliness is further emphasized with the introduction of Green applications like: Ecomate which is a carbon footprint calculator, and Green calculator. Ecomate reveals you how much carbon dioxide you're cutting down on by walking rather than taking a car.

The Naite ships in two colours: Vapour Silver and Ginger Red. It has a very basic feature-set that includes 100MB of phone memory and support for microSD memory cards. The Naite has a vivid display supporting 262,144 colours running at a native resolution of 240x320.

The J105i is well designed and fits the bill as the sleekest model among the lot that we tested. With a hard plastic encasing and a glossy metallic finish on the keypad, it truly appeals to the user as a trendy candy-bar phone. The keypad keys are well laid out with choco-bar like design and the spacing between the keys is convenient. The keys are soft to the touch and produce consistent tactile feedback and input response. The battery cover is rather flimsy but clings on well to the frame of the battery compartment.

The J105i has a combined power and headphone port and a hot-swappable slot for microSD card inside the battery compartment. It has a 2MP camera lens, conveniently placed at the top left corner of the back panel for taking snapshots. The bundled accessories include: an AC adapter and a handsfree/headset.
The Verdict:
The Naite J105i did well in the build quality (back cover being an exception) and ergonomics test due to its conveniently placed keypad keys and the beveled structure of the keys, aiding in accuracy while typing. It took the top honours along with Sony Ericsson Aino in the keypad design category. However, it performed the worst in the video capture test in its category and did modestly in the photo capture test. It did a decent job in the call clarity and signal reception test. Overall, it yielded satisfactory results considering it to be a low-end smartphone available for a sub Rs. 8,500 budget.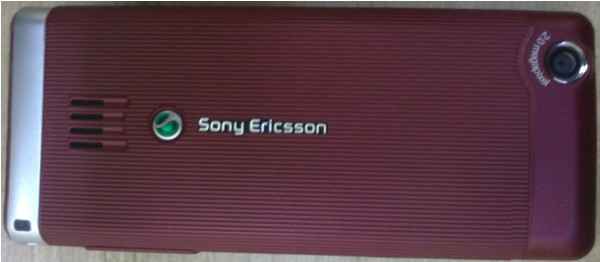 Our Ratings:
| | |
| --- | --- |
| Features | 7 |
| Ergonomics | 9 |
| Build Quality | 8 |
| Performance | 7 |
| Value for Money | 9 |
| Overall | 8 |