1MORE Piston Fit detailed review
The 1MORE Piston Fit is a trendy looking, well built and quite popular in-ear headphone in the budget segment. By the looks of it, the Piston Fit seems like a modern reimagining of the Piston Classic from the same company. After testing the 1MORE Single Driver a couple of months ago, and liking it quite a bit, I was curious to find out for myself if the Piston Fit holds up past favourites. Let's find out.
Build and Design
The 1MORE Piston Fit comes in a variety of colours which apparently are designed to match with the colours of the iPhone. We got the green variant and it's pretty nice to look at.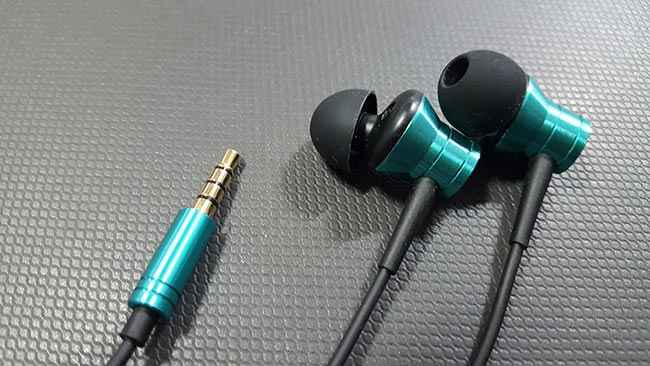 The metal housing, which is made from an aluminium alloy, feels sturdy and manages to lightweight. The silicon tips are angled at 45-degrees resulting in a more ergonomic insertion angle and better fit. Though the quality of the tips could've been better – they are slightly more rigid and reduce the isolation/seal by a bit. The cable quality is fairly decent. In fact, the core is reinforced with Kevlar fibre and is protected by a TPE outer layer.
Features
There isn't much to say about the 1more Piston Fit in terms of features because it's a pretty basic functional in-ear headphone. While the MEMS microphone does garner few points in the features department, finding only a single button inline remote was a bit of a downer.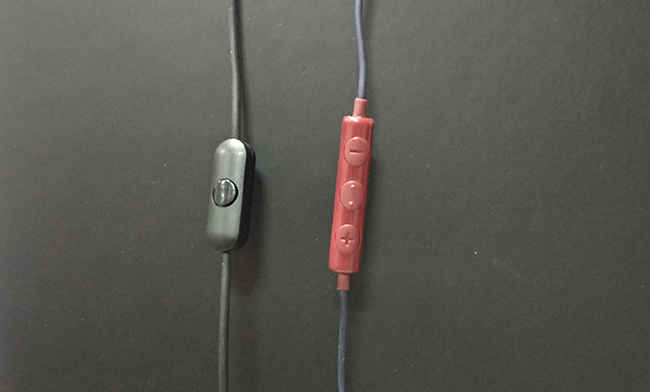 Remotes: Piston Fit (left) vs Brainwavz Omega (Right)
In contrast, the Brainwavz Omega (also priced at Rs.999) offers a three button remote.
Performance
The 1MORE Piston Fit delivers great performance for its price. When I'd reviewed the Brainwavz Omega, I'd found its bass to be a little overwhelming. That was, in fact, one of my main cribs about it. I was hoping someone would release a pair of budget in-ears with a more true-to-source bass end. The 1MORE Piston Fit fulfills that wish perfectly. They deliver performance that is a shade ahead of the Brainwavz Omega but with a more realistic bass response. Since they are so close in price and performance, a lot of comparisons will be made in this review; so please bear with me.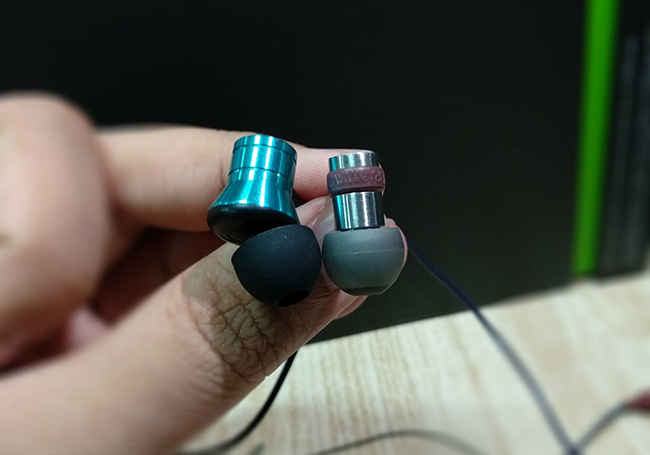 After listening to a whole gamut of test tracks spanning a variety of genres, there were some rather curious conclusions I was able to arrive at regarding the sound signature and tuning of the 1MORE Piston Fit. I like to debut any new pair with a barrage of instrument heavy tracks. So, Pull Me Under - Dream Theater was one of the first tracks I threw at it. The sharp guitar layering and vocals by James Labrie came through quite well. The sweeping bass notes were not as tight as I'd want them to be, but at least the amount of bass wasn't overwhelming. In tracks like Money For Nothing, the Brainwavz was a little better with reproduction in the higher ranges. For instance the sharp solitar guitar felt more natural on the Omega compared to the 1MORE Piston Fit. The slightly bumped up bass side also makes EDM more enjoyable on the Omega – not that it sounds bad on the Piston Fit, it's just that those genres demand exaggerated bass. One of the other observations was that the Piston Fit is slightly more difficult to drive than I expected. Much of my listening was done on the Asus Xonar Essence STX but on non-amped portable devices you'll notice you need to up the gain into the red to really open them out.
Specifications
Frequency Range: 20-20,000 Hz | Plug: 3.5 mm Gold Plated | Colors: Space Gray / Silver / Rose Gold / Blue | Weight: 14g | Impedance: 32 Ohms
Bottomline
The sub-1k market for in-ears has always been fertile ground for audio manufacturers who want to play the numbers game. But in order to maximise profits brands tend to sacrifice on quality. Thankfully the 1MORE Piston Fit seems to have managed balancing both worlds quite well. For a budget price point you end up getting decent audio and decent build quality that is devoid of unnecessary frills. The Piston Fit does well for its price. Sure, there's no carry sleeve or the remote is single button, but the pure audio performance is decent. Depending on availability you'd do well to get yourself a pair of these if you are on a tight budget.