Verdict
The official T20 ICC Cricket WorldCup 2012 game comes up short in many regards. Cricket addicts will download it anyway, but if ye are not one, there are better options around.
T20 ICC Cricket WorldCup 2012 for Android detailed review
Introduction
It is one of those two-edged swords. Being the official game of a popular sports event does get the developer a fair bit of publicity, but on the flip side, it also heightens public expectations as it expects something that matches the aura and excitement of the "real" thing.
It is on this altar of public expectation that many official event titles have stumbled in the past, although some titles, like that for the recently concluded London Olympic Games, are a welcome exception. So you would not have blamed us for approaching the rather elaborately named T20 ICC Cricket WorldCup 2012, the official game for the T20 World Cup that is currently going on in Sri Lanka, with a bit of trepidation.
At 12.7 MB, the game is a relatively light download for an action oriented game. One can go for the free, lite version (which offers only quick matches and challenges) or spend about Rs. 53 and get all the trimmings in the full one. Looking for a deeper experience, we opted for the full version to play on our Sony Xperia Ion. Like all official games, this one too comes with the official team and groupings set out, just as in the tournament.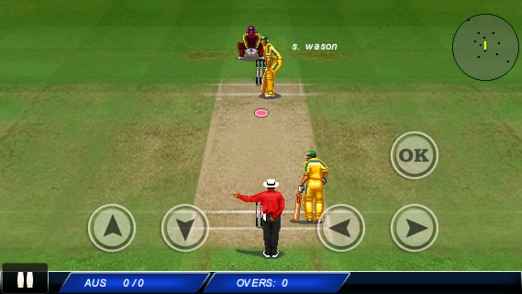 On first glance, the game looks very much like a blast from the past, with relatively small players, vivid green outfields and a playing square - very reminiscent of older mobile cricket titles. And that unfortunately, is not the only semblance the game has to older cricket titles. The gameplay too seems right out of an older edition of EA Cricket, with onscreen controls for controlling which stroke to play or which delivery to bowl. It can get a tad taxing in the bowling department, where you need to work out speed, where the ball will bounce, the kind of swing you want, and then top it off by timing your release properly – in faith, it is easier in real cricket. There is a relatively auto mode in batting where all you need to do is tap anywhere on the screen at the right time and leave the rest to the batsman, but that gets way too simple - a swipe to the right or to the left would have been much more fun, a la what one does in the supremely addictive Stick Cricket. Casual pick up and play, this game ain't.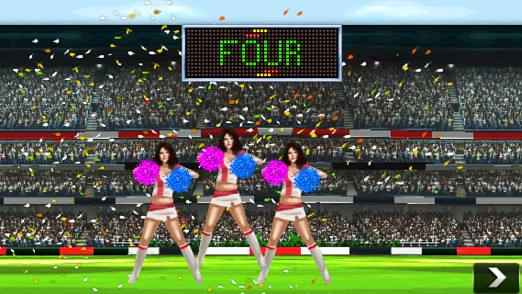 On the flip side, there is no doubt that for the button-pushing crowd, the game offers plenty. In the best official game tradition, it has got the entire T20 World Cup mapped out, complete with groups. You can play matches of different durations, or if just in the mood for a short snappy burst of cricket, can take up a challenge, in which you either have to score a certain number of runs in a limited period of time or stop them from being scored. We must confess however that we were a bit surprised to see no official player names in the app - I mean, this is an official app, so we should get Gambhir, Sehwag and Kohli rather than Gumbi, Sahwa and Kuhli, right? And yes, if you are the micro-managing type, getting the stroke and its timing right can be pretty satisfying as can be getting the ball in the right place while bowling. Those of you looking to marshall the fielding after every delivery will be disappointed, though - batting and bowling is what ye do in this game, with fielding in autopilot. Getting runs and wickets is definitely not easy - something we approve of - and you will need to really be on the ball to get the scoreboard ticking in your favour.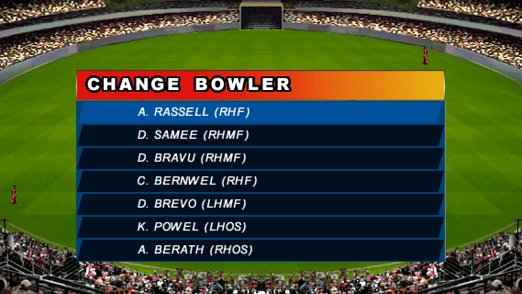 The graphics of the game are best described as mediocre - we would not have minded them a few years ago but in the era of EA Sports' graphic rich treats, the game looks dated. Square Enix too followed the Sprites-as-Players path in its Big Cup Cricket, but came up with a presentation that was far more polished. Here the batsmen seem a bit too keen on playing reverse sweeps and helicopter shots and most bowler run ups and actions look the same. And call us picky, but we did not like the song and dance routine served up by the cheerleaders after every big shot or wicket. The gameplay is a tad complex as we pointed out but is comprehensive enough for those who like fussing around with most aspects of the game. There is some fun to be had here if you are willing to invest time in it.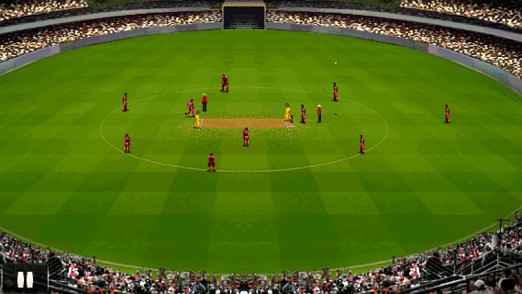 All of which makes the official game of the T20 World Cup a VERY mixed bag indeed. We really wish the presentation and design had been better, and gameplay a tad more intuitive. And it would not have hurt to have real player names in an official title. But in spite of all our grumbling, we found ourselves returning to the game again and again, trying to master the perfect reverse sweep or helicopter shot (no, you do not get an option to actually play those shots, but choose the right direction and timing and your batsman will oblige), or send down a toe-crushing yorker.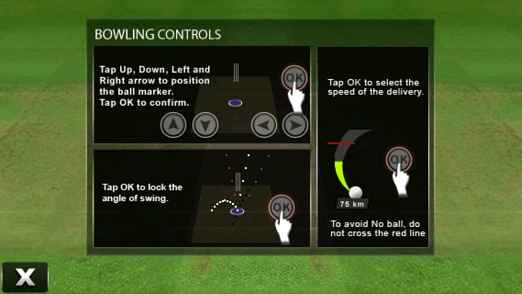 No, it is not the best or most addictive cricket game we have played on our handsets. Big Cup Cricket and Stick Cricket continue to occupy those two slots, but if you are the types that really likes to plan their game of cricket, then you might just consider downloading T20 ICC World Cup SL 2012 on to your Android device.
And yes, we are still waiting for the first REALLY great game of cricket to arrive on the mobile platform. Give us something to rival FIFA and Virtua Tennis, folks. The religion of India (whose God is Sachin) surely merits it.
Available from: Google Play
Price: $0.99