Super Street Fighter IV: Arcade Edition detailed review
Fighting games hold appeal for a very wide variety of gamers – there is just something visceral and very primal about competing to bash the other's brains out; while something in all of us also yearns to be powerful, an unstoppable force of perfection. Even most non-gamers are willing to try fighting games, if nothing else, based on my experience as a host. The PC as a platform unfortunately has seen very few fighting games since the late 90s, with consoles and actual arcade parlours dominating the PvP fighting landscape. Oh, there were a few releases of not so famous titles sprinkled through the last decade, but it wasn't until Capcom's Street Fighter IV that they got their fighting fix in 2009.
2008's Street Fighter IV (SFIV) made its way to the PC in 2009 at roughly the same time as the console versions, but Capcom later vowed it would not bring 2010's Super Street Fighter IV (SSFIV) to the PC due to the rampant piracy of the first game. Capcom released Super Street Fighter IV: Arcade Edition (SSFIV:AE) to arcades in 2010, then to consoles earlier this year, before finally relenting and bringing it to PCs in July 2011, a whole year after the SSFIV release.
SSFIV brought 10 new players to SFIV, ten of whom (Adon, Cody, Dee Jay, Dudley, Guy, Ibuki, Makoto and T.Hawk) we'd seen before in previous Street Fighter titles, and two new ones – Juri and Hakkan. SSFIV:AE brings four more characters (Yun and Yang, Oni, and Evil Ryu) to the game, bringing the total up to 39. Since PC gamers never saw the release of non-Arcade Edition Super Street Fighter IV edition, we will concentrate on the differences between 2011's Super Street Fighter IV: Arcade Edition and 2009's Street Fighter IV.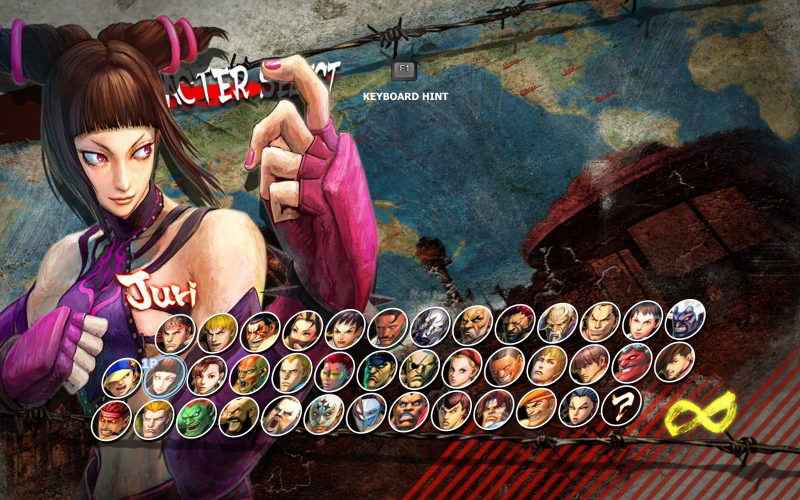 The Super in SSFIV brought not just graphical improvements to the game, it also "balanced out characters" out more "fairly," something quite a few players complained about in SFIV – that some players like Sagat, or Seth, or Gen were more powerful than other players – gamebreakingly so. Capcom therefore humbled those who were too fast, too strong; tweaked their timings; and gave players the option of a second, different type of Ultra move, and additional Super moves. Interestingly, all characters come fully unlocked, with no tedious Arcade trials to go through to add them.
The Arcade Edition also brings some more balancing tweaks, and we tried our hands at all the players, enjoying the new stuff since the last edition, and the many new players. It will take people quite a while to finally decide if there are any super-strong players out there in this game, but already, many players find the Yang and Yun players to be ridiculously unmatchable, with their strength, speed, and 3x combo potential. Balanced or unbalanced, you would still have to be ridiculously good to play Yun and Yang to their full potential, so, until you achieve actually mastery, this flaw can be ignored.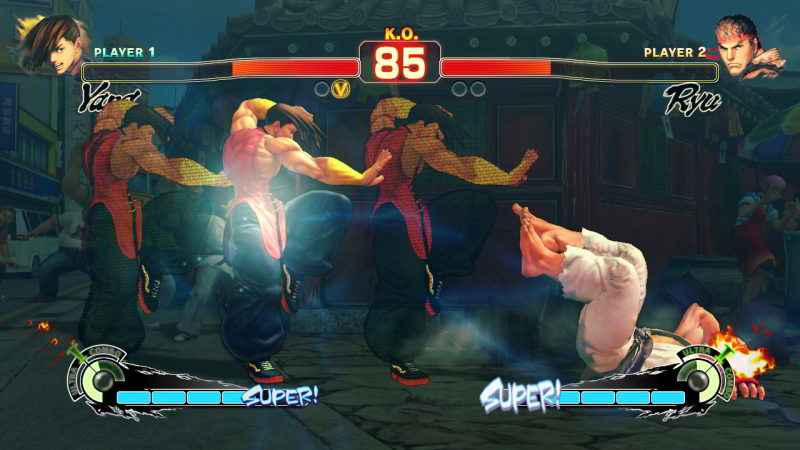 Coming to gameplay, we'd like to emphasize that there is no real single player to Street Fighter IV. Single player Arcade/Challenges/Training modes are deathly boring when compared to multiplayer Versus or Online matches. Single player mode is meant for those with nothing better to do with their time, or, those who want to soak up some skills before their next Versus match. Of course, playing on Very Hard or Hardest is sure to test out your skills quite well and even make you break a sweat. Great for showboating to bored guests, and to hone those skills further...The cut-scenes in the Arcade storylines are boring for everyone except the most hardcore Street Fighter fans. There are also bonus stages, a nostalgic look at the original Street Fighter and its mini-games – car bashing, barrel destruction.
Multiplayer is where the action starts, and on a PC, this is where a battle of another sort erupts. Two keyboards in SSFIV:AE are possible to achieve, but a still a little difficult, with a limited number of supported keyboards, and some plugging in issues. It is much simpler to invest in a game controller or fighting stick if you don't already have one. For online play, the Games for Windows Live suite is quite good in this latest game, with a new online ranking system, as well as features like double-blind character selection in online ranked matches, and modes like tournaments for four or eight players, team battles, and endless battle mode. Online matches also have a replay channel, where you can save up to 30 of your online matches, and view others. You can allow follow other players, and be notified of their new videos, etc.
Graphics of this latest addition are certainly a heart-warming reminder for PC advocates, that their platform is actually the best. Very well optimized and extremely smooth, the game ran at 114 FPS on a modestly endowed machine, with great many tweakable options including motion blur, anti-aliasing, texture filtering, stage and model quality, and even shadows – enough to make many different PC configurations happy. Capcom has also provided options for variable, fixed, and smooth framerate settings – truly useful. On the whole, the game is extremely good looking, and the new stages and characters are something players of the last version will gawk at. All the explosions and particles are well-handled, with some impressively designed new Ultras making the game quite a spectacle to watch even for veterans. Check out the gallery for more images.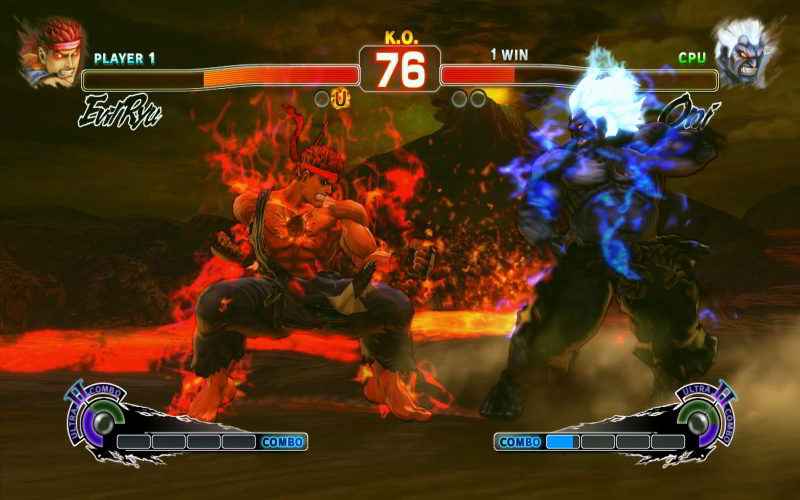 Conclusion
A must buy for nearly every gamer, Super Street Fighter IV: Arcade Edition is currently the best looking, most complete, and nuanced fighting game in the PC market today. SSFIV: AE is ready to make your PC the centre of your house again, bringing back the good old days of two-player PC combat without LAN cables or network connections. Buying the game is also essential because of online multiplayer Battle and Tournament modes, giving players the chance to learn new skills and show off on an intensely competitive battlefield.

Details:
Developer: Dimps/Capcom
Publisher: Capcom
Genre: Fighting
Platforms: Arcade, Xbox 360, PlayStation 3, PC
ESRB Rating: T
Price: Rs. 2299 (PC), Rs. 2499 (PS3, Xbox 360)
Ratings:
Graphics: 4
Sound: 3.5
Gameplay: 4
Game Modes: 3
Value for Money: 3
Overall: 3.5 out of 5