Verdict
Civilization V has changed little from its predecessors; offering robust turn-based, strategic game-play
Sid Meier's Civilization V detailed review
Introduction
Sid Meier has a long-standing and dedicated following of gamers who know exactly what to expect from his games. In this respect, the fifth installment in the long enduring Civilization series is true to its roots. The fundamental game-play rules remains unchanged and so those familiar with the series will need little introduction to this game. For the uninitiated, let's take a look at the games basic game-play mechanics.

Great powers

The single-player mode of Civilization V starts with the player choosing a civilization from an impressive list of 18. Each Civilization is represented by a leader, who also doubles up at the player's avatar in the game. Also, each of these civilizations has unique characteristics that give them bonuses or access to exclusive structures and units. The game allows the player to customize their experience with options like difficulty level, number of opposing players, size and type of world map, and victory conditions. This makes Civilization V one of the most scalable strategy games in terms of challenge and difficulty.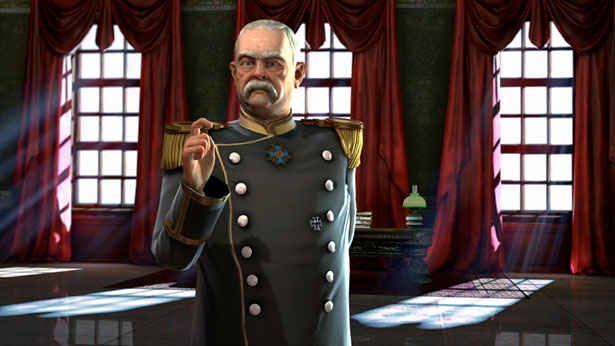 After the game variables are selected, the system generates a map with randomly dispersed resources across the map. Cities remain central to game-play, so the first order of the day is to establish your civilization's capital city. From this point on, the main objective of the game is to expand the civilization's influence either through expansion, war, technology, culture or diplomacy, and ultimately achieve any one of the victory objectives.

Paths to domination

While the central objective of this game is no different from any other strategy game, what sets Civilization V apart from the rest is the multitude of options available to achieve this. Conquest is the most straight forward way of dominating a map, but there are other, more interesting ways of achieving the final objective. The player can focus on technological advances through research in an endeavor to win the game by being the first to build a spaceship. Alternatively, players can achieve cultural victory by adopting five different social policies and then undertaking the 'utopian project'.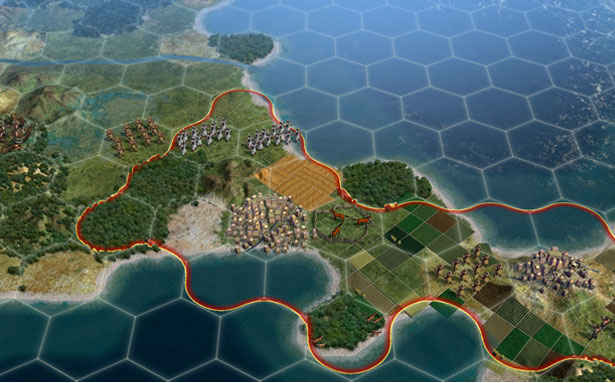 [RELATED_ARTICLE]Lastly, one can also reach the end game by pursuing a diplomatic victory where relationship with city-states takes the center stage. City-states are other AI controlled player's on the board that have strategic importance, but are not in contention for power like other civilizations.
Having strong diplomatic ties with these states becomes indispensible during the diplomatic victory end-game. After United Nations has been established, these city-states vote for a world leader and getting enough votes in your favor ensures a diplomatic victory.

Great value

Completing a single play-through of Civilization V runs into tens of hours— now, multiply that with over 18 different civilizations and various paths to victory, and you have countless hours of game-play. Beyond that the game supports multiplayer over internet and also has LAN support. In addition, a modding toolkit is available as a separate and free download. Content created by the community using this toolset can be accessed via an in-game hub, which makes installing mods much less painful than is generally the case with PC games.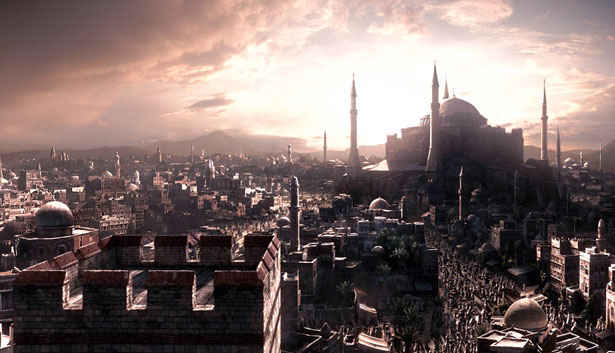 One thing you need to keep an eye on before making this purchase is the game's system requirements. Civilization V requires a lot of system RAM, especially towards the end-game. Also during this phase of the game, when the board is completely occupied by various civilizations, waiting between turns is relatively lengthy. These are the only two things that take anything away from what is otherwise a pretty solid game with tons of replay value.


System requirements
Minimum:
OS: Windows® XP SP3/ Windows® Vista SP2/ Windows® 7
Processor: Intel Core 2 Duo 1.8 GHz or AMD Athlon X2 64 2.0 GHz
Memory: 2GB RAM
Graphics: 256 MB ATI HD2600 XT or better, 256 MB nVidia 7900 GS or better, or Core i3 or better integrated graphics
DirectX®: DirectX® version 9.0c
Hard Drive: 8 GB Free
Sound: DirectX 9.0c-compatible sound card
Recommended:
OS: Windows® Vista SP2/ Windows® 7
Processor: 1.8 GHz Quad Core CPU
Memory: 4 GB RAM
Graphics: 512 MB ATI 4800 series or better, 512 MB nVidia 9800 series or better
DirectX®: DirectX® version 11
Hard Drive: 8 GB Free
Sound: DirectX 9.0c-compatible sound card