If you are like me and need a year-long football fix, then I would suggest holding on to your existing football game or maybe wait and hope for Konami to deliver.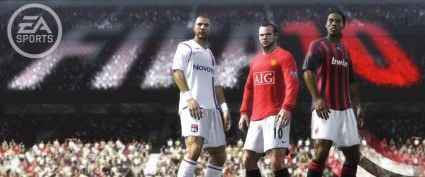 It's the fag end of the year and time for the two football video game giants – EA's FIFA and Konami's Pro Evolution Soccer – to pit their annual fruits of labour in the ever shifting race for the top spot. This year, EA Sports gets a head start with the European release of FIFA 2010. Many of us had forsaken FIFA as football game of choice; however, the last two installments in the series showed that developers at EA are finally beginning to understand the game. Let's find out of FIFA 10 is another commendable effort in the progressive run of sequels or if this is a step backwards.
What's in the game?
The most touted addition (or improvement as they like to call it) is the "360° Dribbling" system. At least in theory, this feature means greater control over the player with the ball. In my experience, however, dribbling in FIFA remains something of a dark art. Mastering dribbling (and the complementing skill moves) in FIFA seem to require ninja-like reflexes and skills while handling the game pad. If you ever find yourself looking for some close control to go past a challenging player, the only option seems to be unleashing a Skill Move. As the name suggests, these require just as much skill to pull off as their real-life versions. For a mere mortal such as myself, the most reliable way of taking shots at the goal is still pretty much about through-passes and outpacing your opponents with certain players. Crosses and often even short passes are still a case of hit-and-miss—an old grievance that players have had with FIFA that apparently remains unaddressed.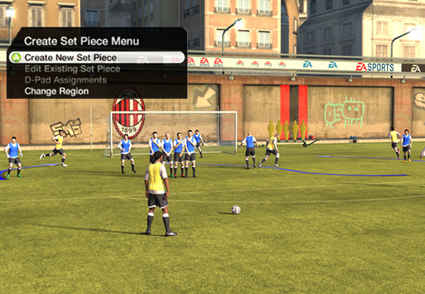 FIFA 10 has the option of letting users create and practice set pieces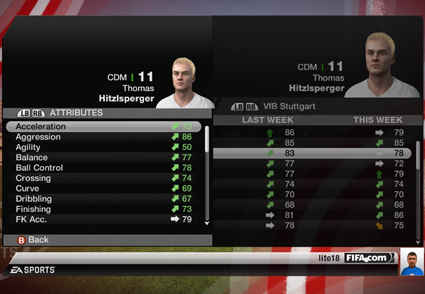 As form affects stats, you never get a fix on your players' abilities
Another significant change with FIFA this year is the effect of a player's current form on his performance and vice-versa. This effectively means that all the players in your team will have dynamic attributes. If you want to add some realism in the game, this makes a lot of sense. However, form of a player not only affects his mental attributes but also physical attributes such as sprinting, speed and ball control. Additionally, the effect form has on player stats is quite profound, at times changing them drastically.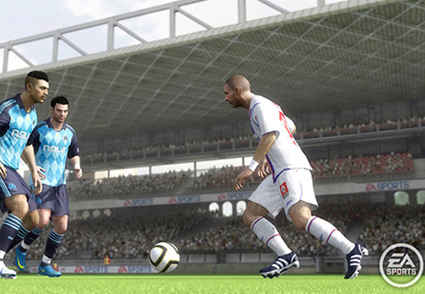 A.I. is often aggressive with challenges and tackles
The tackling system has become more effective at taking away possession of the ball. This is mainly because the game allows tackling from behind and mostly doesn't trigger a foul: Referees seem to be quite inconsistent at calling foul on such tackles, so the best option for the player with the ball is to pass it, instead of shielding.
Single player career modes
Manager Mode and Pro Season (now called Virtual Pro) have been beefed up with some new features. The most apparent change in the Manager Mode is in the menu system and the overall interface. The core system, however, more or less remains the same and it is sometimes surprisingly restrictive and at times broken.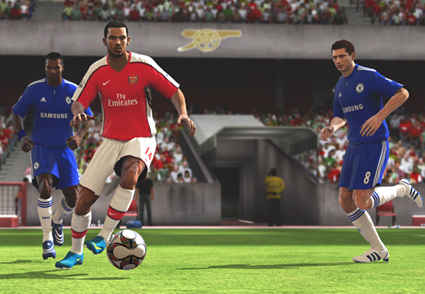 FIFA's saving grace: impressive character models
Pro career mode has been given a wider scope, allowing you to use your created player with other single player game modes such as Manager Mode and Kick Off in addition to online game modes. A scrapbook-like career tracker has been added to enhance this mode. Achieving certain milestones gives additional bonus to your players' attributes and also unlocks additional game content such as football gear, goal celebrations and player traits.
Relegated
All the bells and whistles notwithstanding, after playing 70-odd matches, issues with the core system start to emerge. The game is not too bad, but I did have a few bad experiences with the Manager Mode and the Pro Season: The worst was losing my saved games in both these modes. Some other issues faced include the game locking up, several animation glitches and unresponsive game controls. I thought of browsing through the discussion forum on the official website to check if this was just a case of bad karma on my part. As it turns out, users have reported issues as severe as players just disappearing from the roster, only to find him playing for some other club. This is just one example, as one of the more resourceful users on the forum had compiled a list of minor and major issues reported about the game—the last count was almost 70 in Manager Mode alone.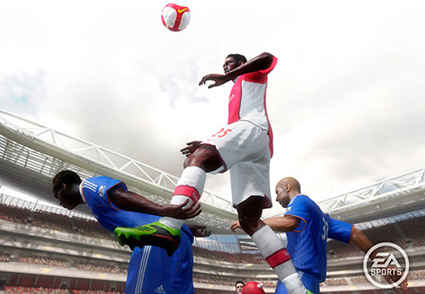 Only God knows what's happening here!
Another old gripe with FIFA has not been addressed — replays cannot be saved on the hard drive and the only option is to upload them on the EA servers. With Xbox 360, that means you need to have a Gold account, which effectively translates into paying to save your replays. As if to add insult to injury, there are a couple of achievements that are unlocked on uploading a video and a screen shot.
Speaking of achievements, a majority of them are a repeat of last year, just like the commentary which has largely remained the same since FIFA 08 days. In a desperate plea for traffic and user-data, a new achievement is to visit the EA Football World website to create a Game Face and then to download it on you console. And oh yes, there is yet another achievement which is visiting the EA Store.
If you do not look beyond exhibition matches; play no more than three or four matches at a time, you may actually like this game. Overall though, FIFA 10 feels like a rushed product, at least rushed through the testing phase, if not the development one. There are some very prominent bugs in the single-player career mode that can be noticed after just a few matches. Even when considering a single match, the game mechanics do not allow for a free-flowing game: An aggressive defense system, a relatively inadequate dribbling mechanic, disappointing passing and crossing, and referees often getting in the way, make for a very stifled and ping-pong style of matches.
If you are like me and need a year-long football fix, then I would suggest holding on to your existing football game or maybe wait and hope for Konami to deliver.
Rating: 3/5

Details:
Genre: Sports
Developer: EA Canada
Publisher: Electronic Arts
Platforms:
PlayStation 3, Xbox 360, Wii, Microsoft Windows, PlayStation 2, Nintendo DS, PSP

Distributors:
PC Version – Excel Interactive
PlayStation and Nintendo – Milestone Interactive
Xbox 360 – Redington
Price:
Nintendo DS – Rs. 1,499
PC (Microsoft Windows) – Rs. 999
PlayStation 2 – Rs. 999
PlayStation 3 – Rs. 2,499
PlayStation Portable – Rs. 1,599
Wii – Rs. 1,999
Xbox 360 – Rs. 2,499
*reviewed on Xbox 360