Fujifilm X-E3 detailed review
Early this year, I spent about 20 minutes fidgeting with the Fujifilm X-E3 and taking photographs of whatever limited objects that were around me at the camera's launch here in Mumbai. The diminutive, retro-looking mirrorless camera had an APS-C sensor inside, and shared a bunch of its key internal components with the X-T2. It looked quite unassuming, but that's always a good starting point - if you don't expect much, there are little chances of being disappointed. Now, after having used the Fujifilm X-E3 for about two months, not only am I impressed, but I've gone so far as having decided to buy it.
Upon first-time usage, I found that the Fujifilm X-E3 produced some fine colours with its JPEGs in the few photos that I could convince the product dude to transfer to my email at launch. The key takeaways for me back then, in terms of performance only, were great colour accuracy, colour tone and dynamic range, good sharpness and contrast levels, a slight bias towards warm tones, good high ISO performance, slight discrepancies at lower ISO bands, and a slightly sluggish autofocus module. Two months and extensive periods of usage later, here's what I concluded.
Performance: JPEGs, RAWs and Autofocus
Before we begin, let's get a brief rundown of the Fujifilm X-E3's specifications out of the way. The X-E3 is a mirrorless camera with a mostly-plastic body (there's Magnesium alloy to the top portion) and a large touchscreen display. The four-way button is no more, but instead, there's a multi-way joystick. Inside, the camera houses Fujifilm's third generation, 24-megapixel APS-C CMOS sensor with X-Trans colour filter array and X-Processor Pro image processor, native ISO range of 200-12800 (expandable to 100-51200), a 325-point hybrid autofocus unit with face detection and live view touch focusing, electronically expandable shutter speed up to 1/32000", 8fps continuous shooting, 4K video recording at 30fps and 1080p at 60fps, 15 film simulation modes and built-in Bluetooth and Wi-Fi.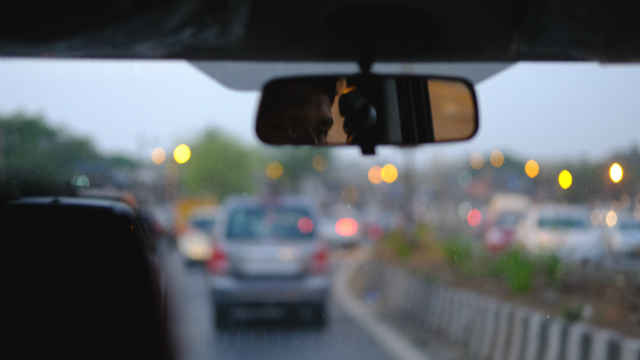 1/125", f/2, ISO 1600 | The X-E3 does well to adjust between bright backgrounds and dim subjects
In terms of core performance, the Fujifilm X-E3 delivers exceptionally well with JPEGs. The X-E3 produces some of the best colour tones, which is aided by two things - the Dynamic Range modes for JPEGs and the Film Simulation modes, which we discuss below. Straight off the bat, you get fantastic colour accuracy across a wide range of lighting conditions. The white balance is easy to get right, although you can simply leave it on Auto, and the white balance accuracy is excellent too.
The Fujifilm X-E3 delivers some of the best colours we've seen, even when you leave picture control to standard and do not apply any of the film modes. At this state of tune, the X-E3 delivers some of the best whites, along with solid, deep blacks and accurate shades of red, blue and green. It also has impressive dynamic range, as we first saw in our first impressions. The range of shades are great, and this leaves room for very well-detailed shadows and intricately coloured objects. While the great dynamic range means you can obtain impressive RAWs and tune them to balance shadows and exposures in tricky, high contrast lighting conditions, Fujifilm further includes a mode to help the average, regular shooter get the most out of the camera - dynamic range mode.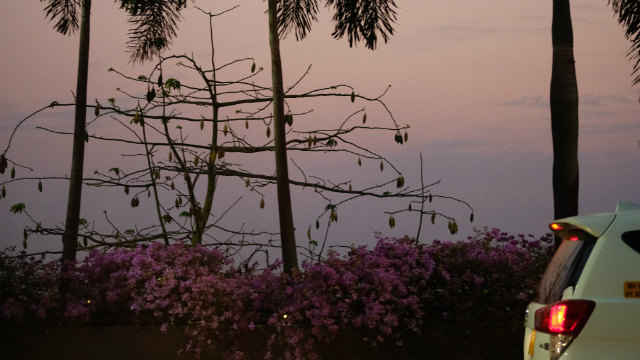 1/60", f/2.8, ISO 1250 | Shot with +100 Dynamic Range adjustment and Astia film simulation filter
This dynamic range mode essentially optimises shadows, dark areas and highly exposed areas automatically, within the camera, as you shoot. This offers a way to tune JPEGs into offering well-balanced lighting across entire frames when, say, you are taking photographs from inside a room with dim lighting, and there's a window in the frame that's too bright. With Dynamic Range mode offering multiple-step compensations, you can actually partially compensate for the over-exposed window, or the extremely dark shadows that you'd often obtain during dusk, sharp and direct sunlight and other situations. Couple that with the excellent colour accuracy and the high dynamic range producing a wide range of vibrant, accurate shades of colours, and you already have a winning formula in hand. After all, apart from semi-professional hobbyists and the professional photographers, most others would be shooting in JPEGs, and the Fujifilm X-E3 allows for excellent accuracy of colours, shades and textures even in difficult conditions.
The Fujifilm X-E3 also scores high in terms of overall sharpness, detailing and contrast levels. There is a taut nature to the contrast of colours and sharpening object edges, which can teeter on the verge of over-sharpening. The X-E3 also suffers from slight bias towards warm colours, which leads to cooler shades often appearing warmer with the auto white balance on offer. RAW file performance is great on the Fujifilm X-E3 too, and in continuous shooting, the buffer starts lagging the processing queue after about the 20th shot, which is fairly dependable. The great dynamic range offers very good post-processing credentials, and the accuracy of colours is an added bonus.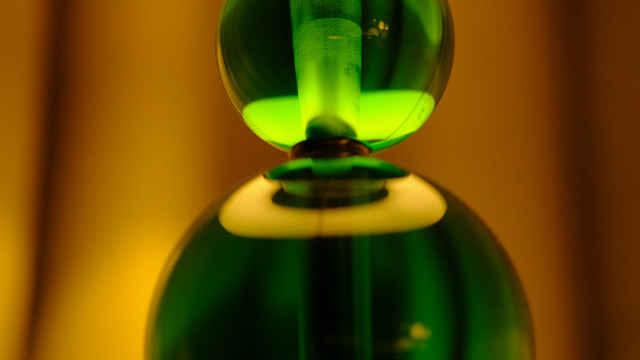 1/100", f/2, ISO 800 | Incredible colour tone and accuracy, albeit a slight bias towards warm shades
While the continuous shooting rate is fast enough for casual sports and fast-activity shooters, the biggest con in the Fujifilm X-E3 is its autofocus performance. The X-E3 gets 325 total AF points that can be selected by the joystick, and the total frame coverage is 50 percent horizontal and 70 percent vertical. This itself is quite short in comparison with what has already been available in this price segment. While the AF works reasonably fast as long as the subject is within the restricted frame area of the APS-C sensor, it particularly struggles with objects that are around the corner of the frame. Additionally, the X-E3 tens to struggle a bit even in bright daylight with the AF Tracking mode, and keeps shifting focus often with tiny movements. Continuous AF mode struggles particularly hard in difficult lighting conditions, which is where you'd need it most, and if you happen to be shooting a video in such conditions, it can quickly get annoying. The overall autofocus performance is a bit sporadic in terms of frame area coverage, and with the 50mm f/2 lens that we mostly shot with, the AF module begged for improvement at times.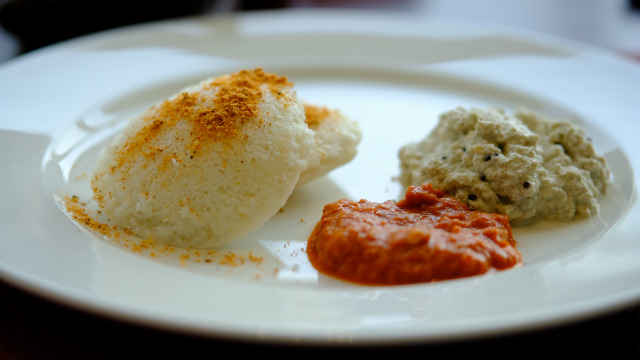 1/500", f/2, ISO 200 | Velvia brings out a beautiful balance of vivid colours and intricate textures
That said, it is still quite fast in usual conditions (as, like mentioned above, the object falls within the restricted coverage area), and those mostly using the X-E3 to shoot stills will not find it majorly difficult. Reports from peers who have used the camera seem to suggest that the focusing performance was much better when the X-E3 was paired with a faster, more expensive lens, but not everyone might find that encouraging, particularly since Fujifilm's lenses, even though really accurate and highly acclaimed, happen to be rather expensive.
Performance: ISO, Videography and Film Simulation
The ISO performance of the Fujifilm X-E3 is quite impressive, with particularly impressive high ISO performance. This became particularly apparent while shooting videos, and the Fujifilm X-E3 was able to push ISO all the way up to ISO 1600 in a dimly-lit frame without pushing noise levels through the roof. The high ISO performance helps particularly in hours of dusk, and leaves a lot of room to play around with light without having to compromise on low details and accidental grain.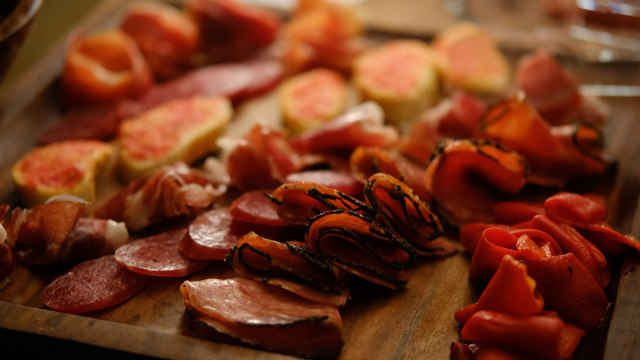 Colour enhanced from RAW: Impressive dynamic range and high ISO performance gives great colours even in tricky light
At low ISOs, however, the X-E3 appeared to slightly struggle, with traces of banding across shadow areas. It was not a regular occurrence, but seemed persistent, particularly in shadow areas in brightly lit frames. Apart from that, the versatility of the ISO range further contributes to the X-E3's excellent consistency with colour accuracy, colour tones and dynamic range.
Where the Fujifilm X-E3 truly impresses are in the film simulation department, and if you would be shooting videos at all, make sure you give the 4K mode a miss, and stick to shooting 1080p at 60 frames per second. The excellent X-Processor Pro lends incredible smoothness with no apparent interpolation at all to footages shot at 50/60fps depending on whether you're shooting PAL or NTSC, with a great level of fine, sharp details and excellent contrast retained along with the X-E3's prolific colour profiling. Adding to this is Fujifilm's film simulation modes, under the umbrellas of Provia (standard), Velvia (vivid) and Astia (soft). While Provia does well to add a typical, grainy aesthetic appeal to footages and photographs, Velvia further highlights the wonderful colour tones, while adding its own, signature colour profile. Astia, meanwhile, is best-suited to specific usage cases, but is a prolific mode for dreamy, soft-edged rendering of objects.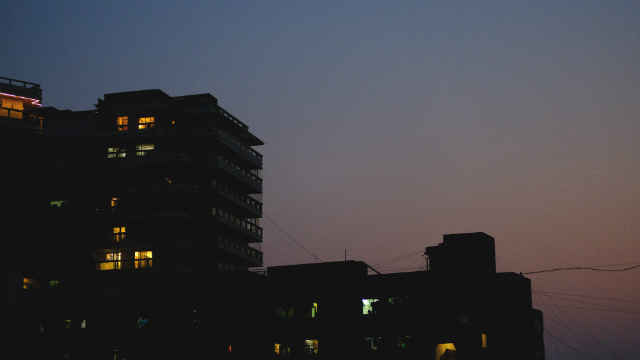 Even direct JPEGs from camera offer good details in shadows, particularly in contrasting light
To sum up, the Fujifilm X-E3 does indeed have a couple of issues - the autofocus module should be improved, there is a slight but noticeable bias towards warmer shades and the lowest ISO settings sometimes render inconsistent results. But, it is an incredibly strong contender when it comes to its overall package - excellent colours, great dynamic range (even in JPEGs), brilliant sharpness and contrast, and fine, intricate details. It is this that makes it an incredibly well-heeled performer, and one that pretty much everyone would love to own. The rest of the factors about the camera, which complement its core performance, further highlight this fact.
Build, Design and Handling
The Fujifilm X-E3 is built and designed like a rangefinder camera, with Fujifilm removing a bunch of buttons and the inbuilt flash module to make it slim and light. The combination of the large touchscreen display to the rear and its overall retro styling will attract plenty of eyeballs no matter where you're using it, and the contrast-finished option in particular looks special.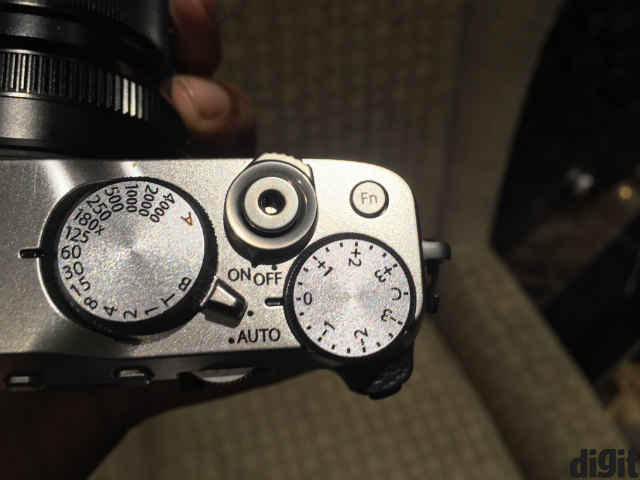 The big dials, metal top, joystick and handgrip make the Fujifilm X-E3 very handy and easy to use
The design is simple, and yet, has an understated class of its own. Handling the camera may take a bit initially, but once you do get used to it, the entire process becomes a breeze. The large, clearly-marked dial to the top adjust shutter speed, with another dial for exposure compensation. There are toggles to adjust ISO and exposure, and barring this, the physical shutter button and the on-off switch, most of the operations are held either via the touchscreen or the joystick. The joystick can also be used to select AF points, which is an excellent optimisation by Fujifilm and makes life much easier. The touchscreen is fluid and responsive, and the overall resolution is crisp, with colour reproduction not spiked for added saturation levels. The interface, too, is fairly intuitive in terms of how all the features are spread out through the firmware, and the combination of the physical toggle to the rear end, the joystick and the touchscreen makes usage incredibly easy.
Connectivity and Battery Life
The Fujifilm X-E3 adds Wi-Fi and low-power Bluetooth connctivity so as to enable transferring of photos to smartphones via an app. The app itself is not the most visually appealing, although the clearly-written instructions on the app's interface will help setting up quite easy. That said, first-time setup is incredibly complicated, as accessing the camera's wireless setting is actually easier from the album and not via the Settings menu.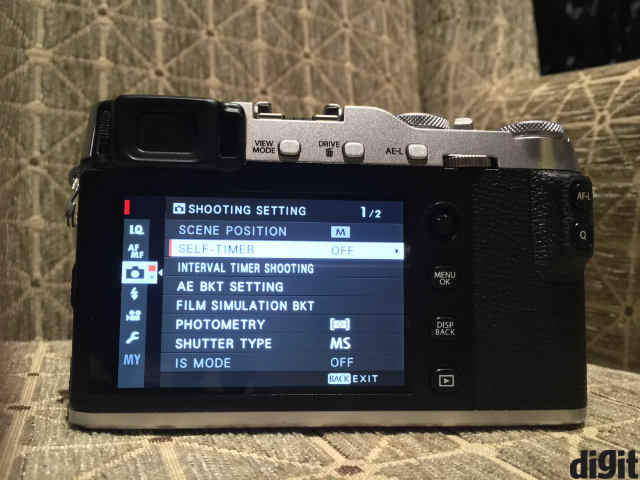 The interface is easy and clearly marked, but takes a while to get used to
You have to first enable wireless communication from the camera itself and simultaneously open the app on your phone, and connect via Wi-Fi. Once you're paired, though, connectivity is a breeze, and it becomes extremely easy to transfer photographs to mobile devices. The initial setup process is possibly an interface design flaw, which Fujifilm will hopefully rectify in the near future.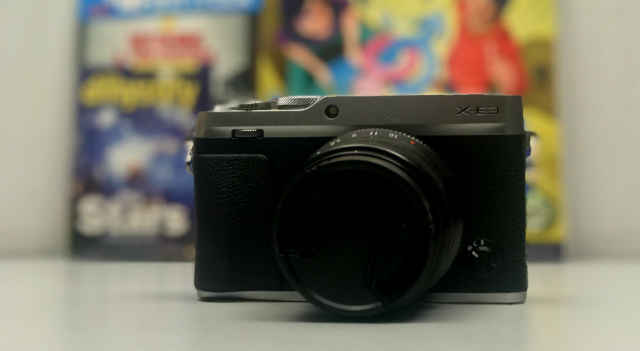 Overall, a great camera to own
In terms of battery life, the Fujifilm X-E3 lasts for 95 minutes of video shooting or 470 shots of still photography, whichever way you'd like it. It takes approximately one hour and 45 minutes to charge fully, which should be about adequate if you're on vacation in some remote land, and get short, sporadic durations to charge the camera's battery.
Verdict
The Fujifilm X-E3 is a delightful little mirrorless camera to own. It shoots without hassle, delivers impeccable JPEGs, and even offers great versatility and diversity for RAW shooters to play around with. It is also a surprisingly good performer when it comes to shooting videos, although photography is its main strength. The Fujifilm Film Simulation modes further add to the charm of this little beauty, and if you are looking to upgrade from your basic DSLR kit to something that can offer a special, versatile shooting experience, the Fujifilm X-E3 should be your next purchase.