Canon PowerShot G12 - Good, but could have been much more detailed review
To those in the know, Canons "G" series of PowerShot cameras represent the pinnacle of Canons compact-camera arsenal. These are not compact, removable lens systems like Sony's NEX series, but rather compact cameras that offer more features, performance and manual control than other PowerShot bodies, obviously with a higher price tag. To maintain exclusiveness, there is only one G series camera at a time.
With the G10, Canon opted for a larger 15-megapixel camera, a blatant attempt at testing the effectiveness of the grossly untrue marketing phrase "more pixels are better". Rather predictably, the enthusiast market didn't buy this, and with the subsequent G11, and now the G12, things have stayed at 10-megapixels.
Look and feel
In-hand, the G12 feels extremely dense, and with its Lithium-ion battery, it's pretty heavy for its relatively compact dimensions. It's thicker than a regular PowerShot, but doesn't have the prominent bulge that resembles a hand grip. Rather the G12 makes do with a slight protrusion. The body is made mostly of metal - and this is what exudes a reassuring feel of quality. Only the rear case, and the articulated LCD are built of plastic/polycarbonate. Owing to the articulated display, the screen size is a bit smaller at 2.8-inches.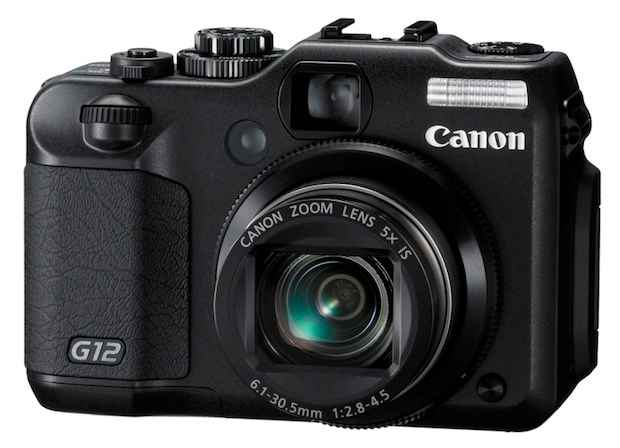 The embedded flash unit is positioned to the left of the lens, and to the right of this, we have the optical, tunnel-based viewfinder. This latter component seems like an afterthought. Sure, it's brighter than viewfinders on other compact cameras, but miles away from the wonderful viewfinder on the EOS 7D. Why go less than half the distance? Additionally, at wide angles, the top portion of the lens barrel is visible, and obstructs part of the view.
Controls
A smaller body means the buttons are closely packed, and the layout will seem rubbish to a dSLR user. But as far as compact cameras, things aren't so bad. The only problem is the G12 has to have a lot more controls than traditional compact cameras, given its enthusiast positioning and pricing. Canon has done a reasonable job of juggling control buttons. On the front, below the shutter button and zoom ring, we have shutter speed dial. Feedback is weak, inconsistent sensitivity is another issue and the button never feels nice. The zoom ring has a very small surface for ones thumb. The shutter button also has mediocre feedback. The top of the camera body houses three dials. The exposure compensation dial is located on the left of the horseshoe flash bracket and offers poor feedback and mediocre levels of grip. On the other side is the ISO dial, with a smaller mode dial set atop it. The ISO dial is very hard, and offers mediocre feedback. The shooting mode dial is better, although spinning it with one finger takes effort. So far, control placement is good, but implementation is poor.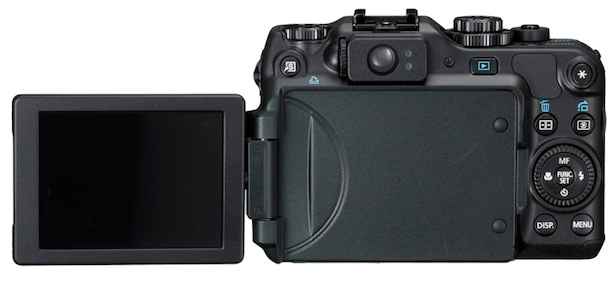 [RELATED_ARTICLE]On the rear, we see a decent dose of manual control buttons. A dedicated aperture key, as well as one for metering, and another for face recognition. The rear dial offers minimal resistance and is very usable, although the downside to this is a slighty tacky feeling. Set amid this dial is a four-way button with a centre button. Canon has done a decent job with button placement, but the layout needs some getting used to. However, the front/rear dial system is similar to the the top/rear dial system on EOS bodies. There is even a spare button that can be assigned a number of functions. In fact, the dials can also be configured to work in a couple of ways.
Click next to read on our take on performance and the conclusion
Performance
The autofocus system of the G12 is a little slow, in fact, even in well lit conditions, it's slower than the autofocus on an ancient Canon PowerShot A710IS. It's slower than the Sony NEX-5 by a bit. Needless to say, focussing systems on Canons basic dSLRs are also way faster, let alone the lightning fast system on the EOS 7D. Thankfully, the autofocus doesn't simply lock on to the brightest part of a scene and refuse to budge. But when shooting a fruit laden lemon tree, it refused to focus on a particularly beautiful fruit, rather choosing to focus on the leaves! A couple of hiccups aside, the focussing accuracy when on target is pretty good, although you get a pretty shallow depth, owing to the sensor tiny size.
The camera is also a bit slow, but faster than the Sony NEX-5, but recovering from one shot takes nearly two seconds. We're not complaining, this is not a dSLR, but coming off a 7D, it's a pain. The zoom is not as smooth as we'd like, in fact it's slightly jerky at the middle, and towards the long end. We also miss the variable pressure function that some cameras have, and it's impossible to zoom slowly and gradually with the G12.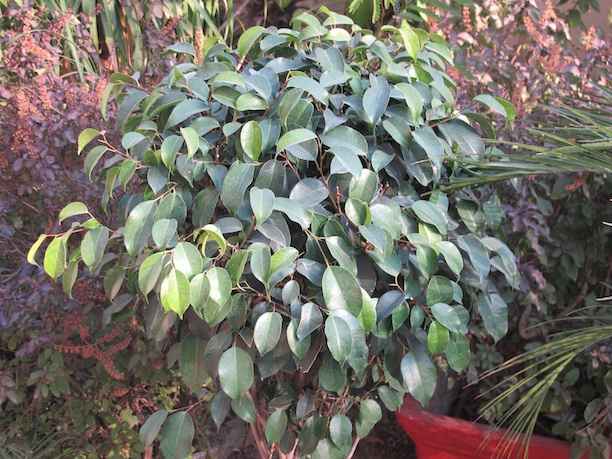 We have always loved Canon cameras for their ability to produce lifelike colours with minimal human intervention. Everything looks natural to the eye, instead of being artificially boosted. The G12 is no exception. The output is generally good, with neutral colours and no saturation. There is a bit of purple fringing especially when shooting foliage and darker shades in bright sunlight, but nothing that a little post-editing cannot clean up. Additionally, highlights tend towards being overblown, and lighter areas of a scene can appear to be too luminous, thereby losing detail. This is also correctable, and we're mentioning image editing only because anyone spending upward of 25,000 bucks on a camera will likely know his way around a decent image editor. Shooting indoors on auto settings produces a slight bluish tinge, so you might want to stick to one of the other modes that give more control over the white balance.
[RELATED_ARTICLE]Other than these problems, and a slight tendency to produce exaggerated halos around bright objects, the G12 gives very good image quality, definitely at par with other 10-megapixel CCD sensors of the same size, and better than many of the new models we've tested. However, as with all other compact cameras bearing tiny sensors, the results of the G12 might look impressive when looking at 5 x 7-inch prints, or 1024 x 768-pixel web images, but when one views 100 per cent crops, things change for the worse. Noise rears its head from as low as ISO 400, and at ISO 800 is enough to detract working with 100 per cent crops. Considering the four year old 7-megapixel sensor on the A710IS performs much the same, it seems there hasn't been a lot of incremental development on CCD sensors. We don't like the idea of "don't want noise - buy a dSLR", but this is where the market is heading. Indoor shooting necessitates using the flash, even then, noise is visible in non flash-illuminated regions. At higher ISOs, noise causes sharp reduction in dynamic range, and a marked loss in finer detail. However, we have to remember this is a compact camera.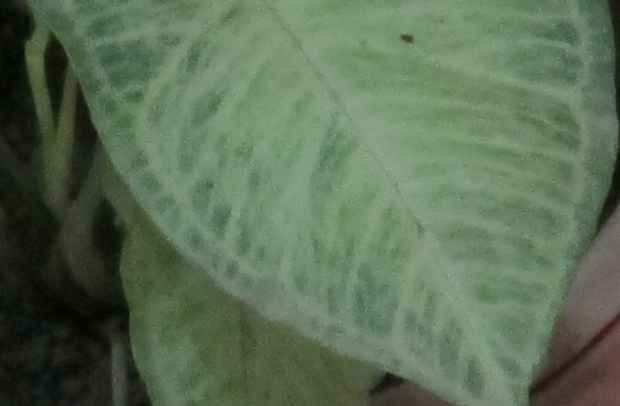 For even larger 8 x 11-inch prints, ISO 400 will be fine, but from ISO 400 onwards, noise will show up. ISO 800 is still usable for web images, but you can forget about taking discerning shots at ISO 400 onwards. However, to put this in perspective, all compact cameras show noise at these ISOs, and many, even as low as ISO 160, therefore the G12 is not horrible. In fact, its an applaudable effort on the cameras part, for being able to suppress noise. Blame the small sensor stuffed with photodiodes, and increase in sensitivity (higher ISOs), leads to noise generation. dSLR's like the Canon EOS 1000D, or Nikon's D3100 offer better quality results across the board. Shooting in RAW is an option, but there's hardly any wiggle room, and PhotoShop hardly seems worth the effort given what the sensor is capable of. However, outdoors, with daylight, the PowerShot G12 generally does very well.
Our take

At an MRP of Rs. 31,995, the G12 is costly. More so than an entry-level dSLR with kit lens, that will offer better image quality and less noise. However, this doesn't mean the G12 is dead in the water, for it's aimed at users who want a lot of manual controls and a smaller, lighter body. It offers good performance for every day shooting, and at base ISO's does a darn decent job. Ergonomics are not top notch, but there a wealth of manual options will please those looking for more control over their shots. It is better than most other compact cameras, however, it costs three times as much. In the end, the price tag cannot be justified. If you're looking for a compact camera, buy something else, and save a lot of dough. If you're looking for higher performance, buy a dSLR. Sound familiar?
Specifications: Sensor: 10-megapixel, CCD; ISO range: 80-3200; Aperture range: f2.8-f4.5; zoom: 28-140 (5x); weight: 401 grams
Rating:
Features: 7.5
Performance: 7
Build: 7
Value: 5
Overall: 6.5
| | |
| --- | --- |
| Brand | Canon |
| Model | G12 |
| Price (Rupees) | 31,995 |
| Specifications | |
| Sensor resolution (MegaPixel) | 10 |
| Sensor size (mm) | 7.6 x 5.7 |
| Sensor type | CCD |
| Viewfinder type | Optical tunnel |
| ISO (low) | 80 |
| ISO (high) | 3200 |
| Shutter speed (fastest) | 1/4000 |
| Shutter speed (slowest) | 15 |
| Auto Focus system | AiAF TTL |
| Manual Focus (Y/N) | Y |
| Macro focus range | 1cm |
| White balance override | 6 positions plus manual |
| Aperture range | F2.8 - F4.5 |
| Built-in Flash (Y/N) | Y |
| Flash range (in meters) | 7 |
| External flash | Yes, Hot-shoe |
| Exposure compensation range | -2 to 2 EV in 1/3 EV steps |
| Metering | Evaluative, Center, Spot |
| Aperture priority (Y/N) | Y |
| Shutter priority (Y/N) | Y |
| Continuous Drive (frames per second) | 1.1 |
| Attached / kit lens zoom | 28-140 (5x) |
| Rear LCD size | 2.8-inch |
| Rear LCD Resolution (dots) | 4,61,000 |
| Image formats supported | RAW, JPEG |
| Microphone type | Mono |
| HDMI out | Y |
| Max Video capture resolution | 1280 x 720 (720p) |
| Battery Type (AA, Li-ion) | Li-ion |
| Battery Capacity (mAH) | 1050 mAh |
| Memory cards used | SD |
| Body dimensions (in mm) | 112 x 76 x 48 |
| Weight (in grams) | 401 |
| Build Quality (So 10) | |
| Body | 7 |
| Lens | 6 |
| Buttons and dials | 5.5 |
| Bays | 6 |
| Screen | 6.25 |
| Performance | |
| Focussing accuracy (wide angle) | 7.5 |
| Focussing accuracy (long end) | 7.25 |
| Quality (dynamic range, highlighting) | 7.25 |
| Quality (sharpness, micro-detail) | 6.5 |
| High ISO tests (So 10) | |
| ISO 800 | 6.5 |
| ISO 1600 | 5.75 |
| ISO 3200 | 4 |
| ISO 6400 | - |
| Flash test (portrait) | 7.25 |
| Flash test (fill-scene) | 6.5 |
| Video Quality (720p) | 6.25 |
| Video Quality (1080p) | - |
| Ergonomics (So 10) | |
| Ease of use and intuitiveness | 6.5 |
| Buttons and dials | 6 |
| Interface and menus | 6.25 |
Company: Canon India Private Limited
Phone: 1800-345-33-66
E-mail: info@canon.co.in
Website: www.canon.co.in
Price: Rs. 31,995 (MRP)