Canon EOS 750D detailed review
The Canon EOS 750D, coming almost two years after the EOS 700D, is a notable upgrade over its predecessor's offering. We got the standard kit, combined with an EOS 18-55mm f/3.5-5.6 IS STM lens. Out of the box, the EOS 750D looks like a neat, compact DSLR - pretty much the way Canon's other entry-level DSLR offerings look like. It has a polycarbonate body, which feels quite well-built and sturdy. Edges and curves have been constantly refined since Canon's 550D, but with the 750D, Canon decided to make more upright with rounded corners, against its predecessor 700D's rounded sides.
We took the EOS 750D out for a few spins across the city, and this is how it fared.
Body and Design
The Canon EOS 750D is noticeably less concentrated on giving the impression of a DSLR trying to look attractive, which the 700D somewhat tried with its low-flung, rounded sides. As with most budget DSLRs, the 750D has a polycarbonate body instead of magnesium alloy found on more expensive cameras. This cost-effective framework makes entry-segment DSLRs lighter than the professional ones, which help amateur photographers to get accustomed to their new camera. The 750D body has a sturdy build, without compromising on making the DSLR feel strong. At a body-only weight of 525 grams, the 750D is 15 grams lighter than the 700D, but 140g heavier than the similarly priced Canon EOS 100D. Nikon's offerings at a similar price range are the D5300 and D5500, which weigh 480g and 420g respectively.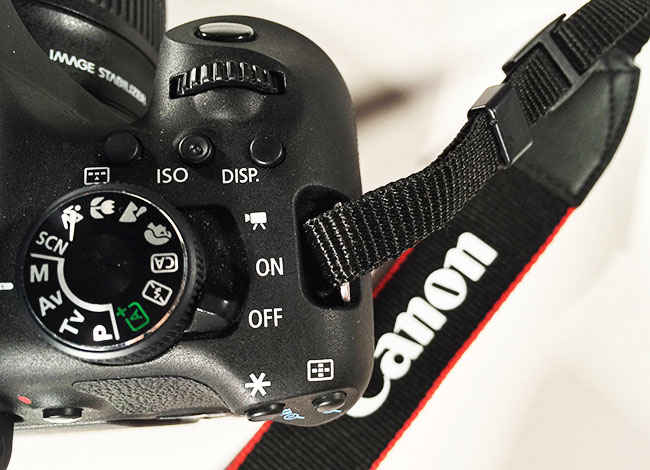 Canon has managed to fit in the controls and buttons in a simple, easy arrangement. The mode wheel has a number of higher features amiss, although it provides ample auto-modes for beginners. The control wheel is well placed, easy to reach. Waterproofing is amiss, although you would be hard pushed to find waterproofing in this price range. Of notable DSLRs, only the recently-launched Pentax K-S2 has waterproofing in this price range. The EOS 750D is all about ease of usage. Its controls are neatly arranged in an easy-to-understand format, coupled with Canon's simple interface that aids beginners and professionals alike. It does not get a second LED display for controls, which is usually found in higher end cameras. The EOS 760D, this one's older brother, gets more controls along with the LED display control panel, so if you are looking at a 70k-ish price bracket and are adept at handling DSLRs, you would rather consider it over the 750D.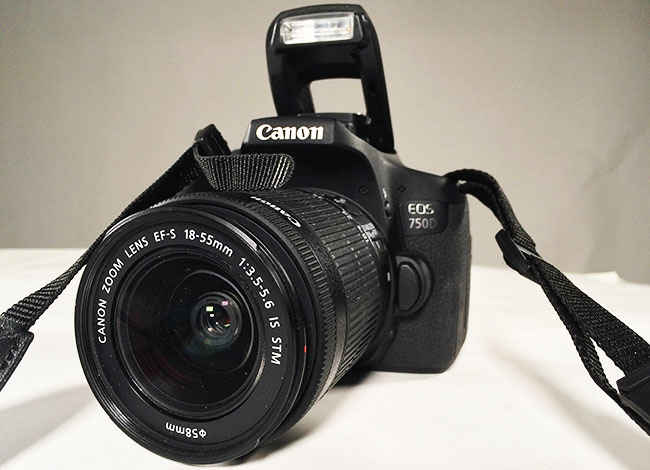 While the EOS 750D has the standard EF lens mount on it, the camera does not give us the confidence of being sturdy enough to mount bigger, heavier lenses like the EF 300mm telephoto, or the 100-400mm telephoto zoom. But that is pretty much the case with most DSLRs in this budget and it doesn't really pose a threat to the excellent usability of the EOS 750D. Overall, an excellent proposition.
Screen and Viewfinder
The Canon EOS 750D has the same display panel as the EOS 700D, a Clear View II LCD with a 3:2 aspect ratio and touchscreen operation support. The display swivels by 270 degrees, which makes shooting at awkward angles much easier. The display is bright, and has a number of electronic controls inside the Menu to tweak it to full brightness, to retain sunlight visibility. Touch response is smooth, allowing focus tracking with fingers, one-touch photo capture and easy swipe-viewing of images, very good features for a beginner.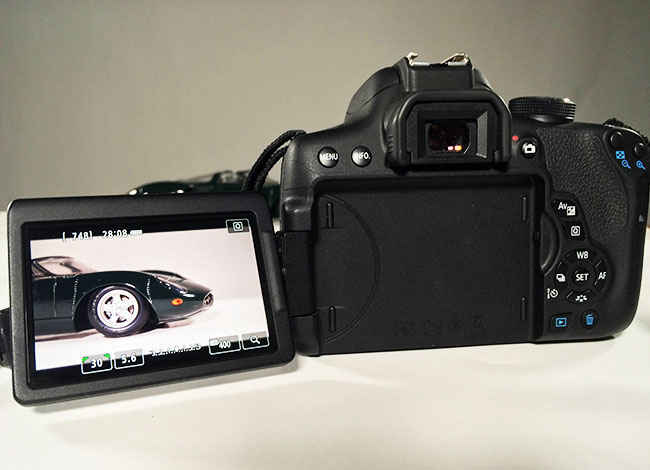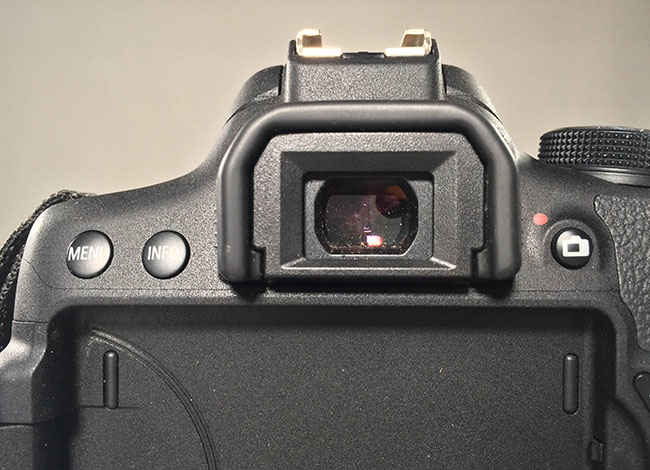 Like its major competitor, the Nikon D5500, the Canon EOS 750D has a pentaprism viewfinder covering 95% of the photograph area. This means that while clicking photographs, an additional five percent information is incumbent on the sensor, but not possible to view. Yet again, the Pentax K-S2 scores with a 100-percent-covering viewfinder. The EOS 750D is no mean feat, though, featuring an excellent display reproducing accurate colours, and a responsive touchscreen.
Performance
Focusing
This is an area where the Canon EOS 750D has majorly improved over the 700D's 9-point autofocus system. While it is not as swiftly accurate as the Nikon D5500's 39-point autofocus system, it does beat the Pentax K-S2, which features an 11-point autofocus system. The 19-point phase-detection autofocus mechanism is definitely a step down from contrast detection autofocus, but with the smaller sensor and Canon's Digic 6 image processor powering the 750D, the phase-detection mechanism keeps the camera fast, and autofocus is zippy. The seven-column autofocus points on the viewfinder track subjects for fast focusing, and is consistent and accurate. In Live View mode, focusing and focus tracking are both fast and accurate - there is no jerk in focus shifts, and the servo works very smoothly and silently, so that noise from the image stabiliser of the lens does not interfere with video recording.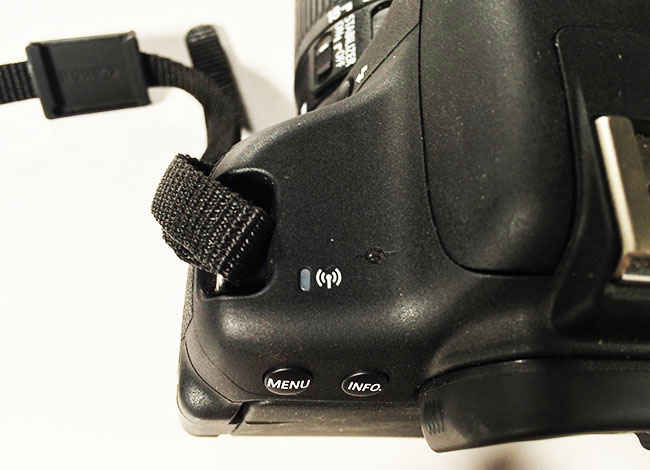 Burst Shooting and Connectivity
One excellent aspect about the Canon EOS 750D is that it does not suffer when used extensively. Shooting bursts is at 5 frames per second. For RAW files, burst photography is limited to eight files, while it extends up to an impressive 940 files in the JPEG format. In terms of connectivity, there are options to sync the camera with an app on your phone, via wifi and NFC. Alongside image transfer and shutter control remotely, there are also options for adjusting other settings on the camera too.
Imaging and Videography
The 24.2-megapixel sensor is quite a major improvement over the 18-megapixel sensor of the Canon EOS 700D. Focusing, however, remains slightly on the softer side owing to the anti-aliasing (AA) filter. While the AA filter does reduce noise in images, focusing requires a considerable amount of effort to hit accuracy while being operated manually.
Shutter speed has the standard range: 30 seconds (bulb) to 1/4000". Sensitivity varies from ISO 100-12800, with option for notching it up to 25600, although it becomes extremely noisy in these ISO levels. The EOS 750D has a dynamic range of 11 stops, and the low dynamic range is visible in photos against lit backgrounds. There is a multi-exposure HDR mode that slightly improves the range of contrasts, although you would need a camera stand to shoot in this mode. While this does hinder the overall quality in some exceptional cases, it is not a major flaw that takes the shine away from the EOS 750D.
The video quality, as seen in previous Canon DSLRs, is quite good with ample lighting conditions. The 750D does not disappoint, either, and it remains a good contender for independent, amateur to semi-professional filmmakers who have taken to Canon's video production quality a lot. The highest video recording capability here is at a resolution of 1080p at 30fps, the same as previous. Additionally, to aid serious videography, Canon has included support to plug in a unidirectional condenser boom microphone with a 3.5mm audio jack, and also options to control the volume of audio recording.
Here are a few test shots taken with the Canon EOS 750D, in varying conditions:
Canon EOS 750D image gallery
Bottomline
While we are yet to test the Nikon D5500 and the Pentax K-S2, the Canon EOS 750D is a brilliant DSLR even without comparing it to others. The cheaper price point does not compromise on build quality, regular photograph quality is excellent and video resolution is competent. Adding to these is the excellent autofocus architecture of this camera that, which makes it an absolute learners delight. More often, the autofocus motor was faster than focusing manually, simply because of the soft focus nature that the AA filter imparts to the camera.
However, certain factors need to be taken into account. At a similar price point, both the Nikon D5500 and the Pentax K-S2 offers higher dynamic range. Additionally, the Nikon D5500 comes with a wider, faster 39-point AF system, while the Pentax K-S2 comes with complete waterproofing in a comparatively smaller body. The Nikon is also lighter than the EOS 750D. Apart from these added benefits that these two cameras offer on the spec sheet, the rest should pretty much be the same.
If you want a more rugged usage which involves a lot of splashing around in watery fields, the Pentax might just be the way to go. For a better silhouette representation alongside good regular photography performance, the Nikon D5500 seems to be a better option. If these little factors do not bother you much, you can totally opt for the Canon EOS 750D. At Rs. 45,500 with an 18-55mm f/3.5-5.6 IS STM lens bundled, the Canon EOS 750D is a very recommendable DSLR to buy.